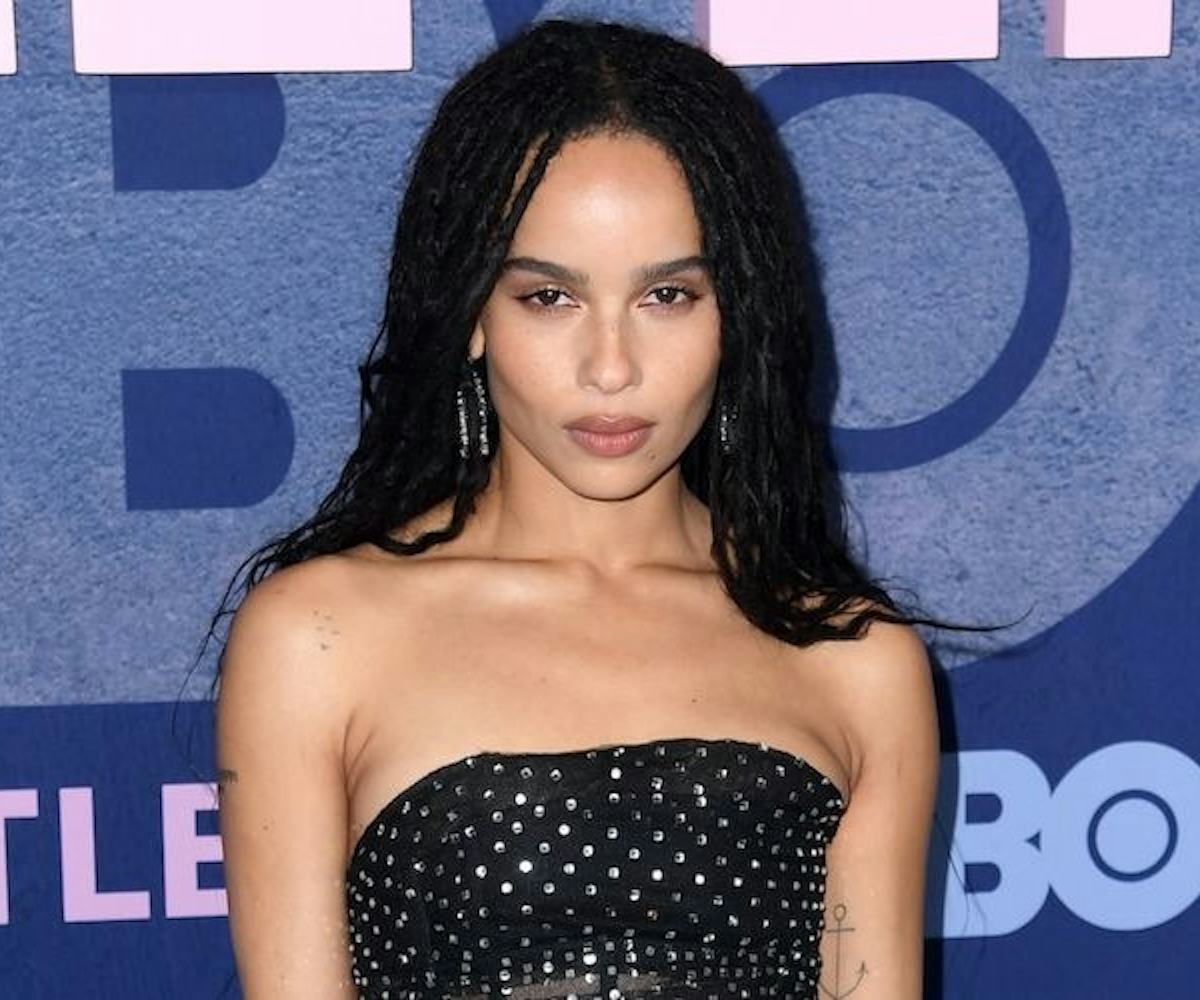 Photo by Stephen Lovekin/Shutterstock
Zoë Kravitz Is Launching A Makeup Collection, And It's Coming Next Month
This video is making me excited for what's to come
It's been a pretty big summer for Zoë Kravitz. Aside from the Season 2 release of Big Little Lies, in which she stars as Bonnie, she also just got married (with custom merch, no less) to Karl Glusman. And now? It looks like the multi-talent also has a beauty collection on the way.
Earlier this morning, Kravitz posted the news to her Instagram account:
The clip features Kravitz, surrounded by beakers, stirring a big pot of boiling red pigment over a stove as "YSL x ZOË KRAVITZ" flashes across the screen.
While the post doesn't share much information at all, other than that some sort of collaboration with YSL Beauté is coming this September, based on the grainy footage of Kravitz playing chemist, I think it's safe to assume that she was pretty involved with the development of whatever is coming. (That, and that it'll include some sort of red lip color—possibly the bold red she's wearing in the video.)
Considering that Kravitz has established herself as a fashion and beauty force over the past couple of years, it's only fitting that she teamed up with the luxury fashion house to launch a beauty collection of her own.
We've reached out to YSL Beauté for more details and will update this article when we have more information. For now? We'll just have to stay put until September 1.