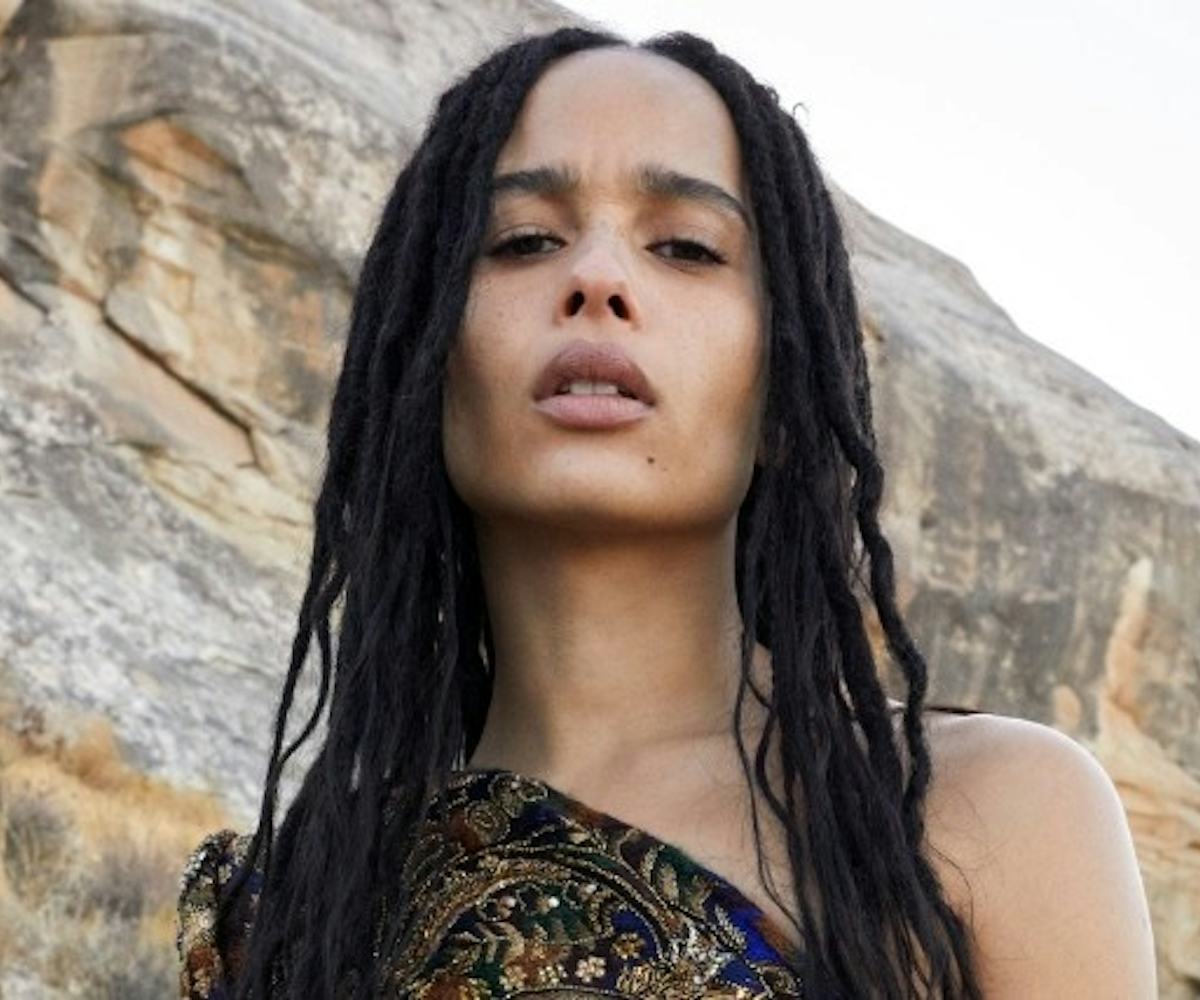 Photo by Juergen Teller
Zoë Kravitz Is Ready To Go To A Desert Festival In Saint Laurent's New Campaign
With a bare face, nonetheless
Longtime muse and model Zoë Kravitz is the star of Saint Laurent's newest campaign, specifically the French fashion house's Spring 2020 collection. The actress went natural and barefaced for her beauty look in the ads, shot by Juergen Teller, and joins Freja Beha Erichsen, Binx Walton, Aylah Peterson, Elise van Iterson, and a snake named Charlie Brown in the campaign. One of the outfits worn by Kravitz could very well serve as outfit inspiration for this year's music festival season. The vest, shorts, and high-knee boots are giving us Kate Moss at Glastonbury throwback vibes.
Kravitz has been a Saint Laurent fan, as well as its brand ambassador, for the past three years. At the 2020 Golden Globes, she wore a polka-dot look from the brand, along with a face full of YSL Beauty. Last year, she collaborated with the beauty arm of the company on a collection of lipsticks, creating four shades of nudes and reds, which she named after the "people in [her] life who I care about, who have inspired [her] in some way."
"I love working with YSL," she told Allure in August while releasing the collection. "The brand gave me a lot of space to be creative and be myself and insert myself into everything we do together. It's not about my name and my face and selling something. They really allow me to just have a say in how things are presented."
See Kravitz's campaign images, below.