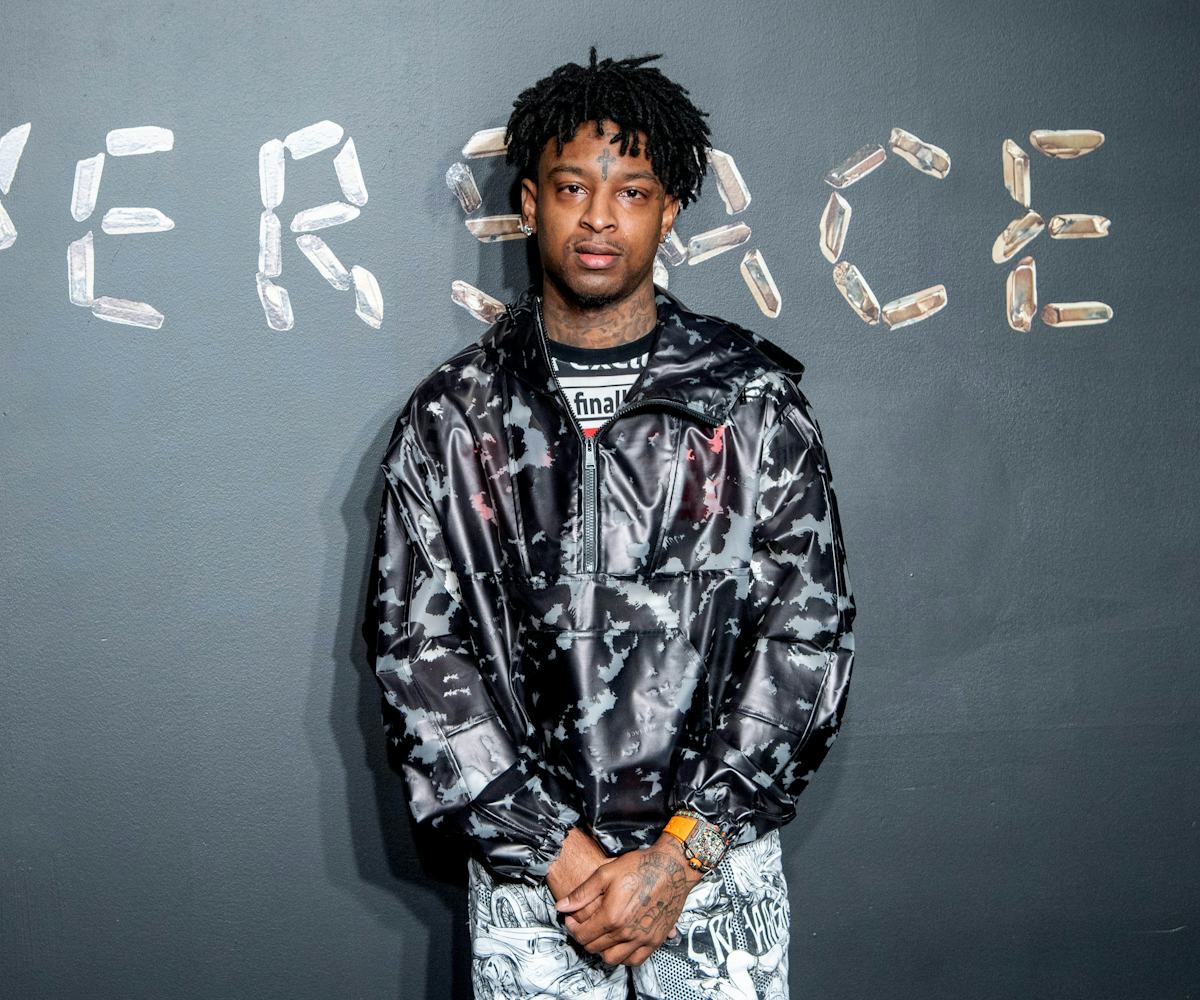 Photo by Roy Rochlin / Stringer / Getty Images.
I Want 21 Savage To Teach Me How To Make Money
His new Bank Account Campaign teaches young people financial literacy
Robert Kiyosaki, Suze Orman, and Sharon Lechter: I'll let y'all finish, but 21 Savage (real name Shéyaa Bin Abraham) is officially my money making mentor. The rapper has parlayed the success of his hit single "Bank Account" into a full on campaign in collaboration with Juma and Get Schooled.
Savage appeared in a PSA for the campaign, which aims to educate young people on financial literacy. He explained how it would work, stating: "Each month I'll release a new badge on GetSchooled.com where you can go deep into making money, credit, saving, and investing." Complex is also reporting that the campaign will expand into on the ground action, as well. With the help of Juma, Savage will help to recruit "150 youth who are disconnected from school and work, or at risk of disconnection" and offer them training and jobs in addition to financial literacy support.
The new initiative ends Savage's February on a high note, despite his ongoing legal drama. On February 3, he was arrested by Immigration and Customs Enforcement (ICE) for staying in the country after his Visa expired. He is doing his part to get young people paid as he awaits a deportation hearing.
As for me, I know that the Bank Account campaign is targeted towards teens, but my checking account is literally screaming out for me to sign up, and think I will.