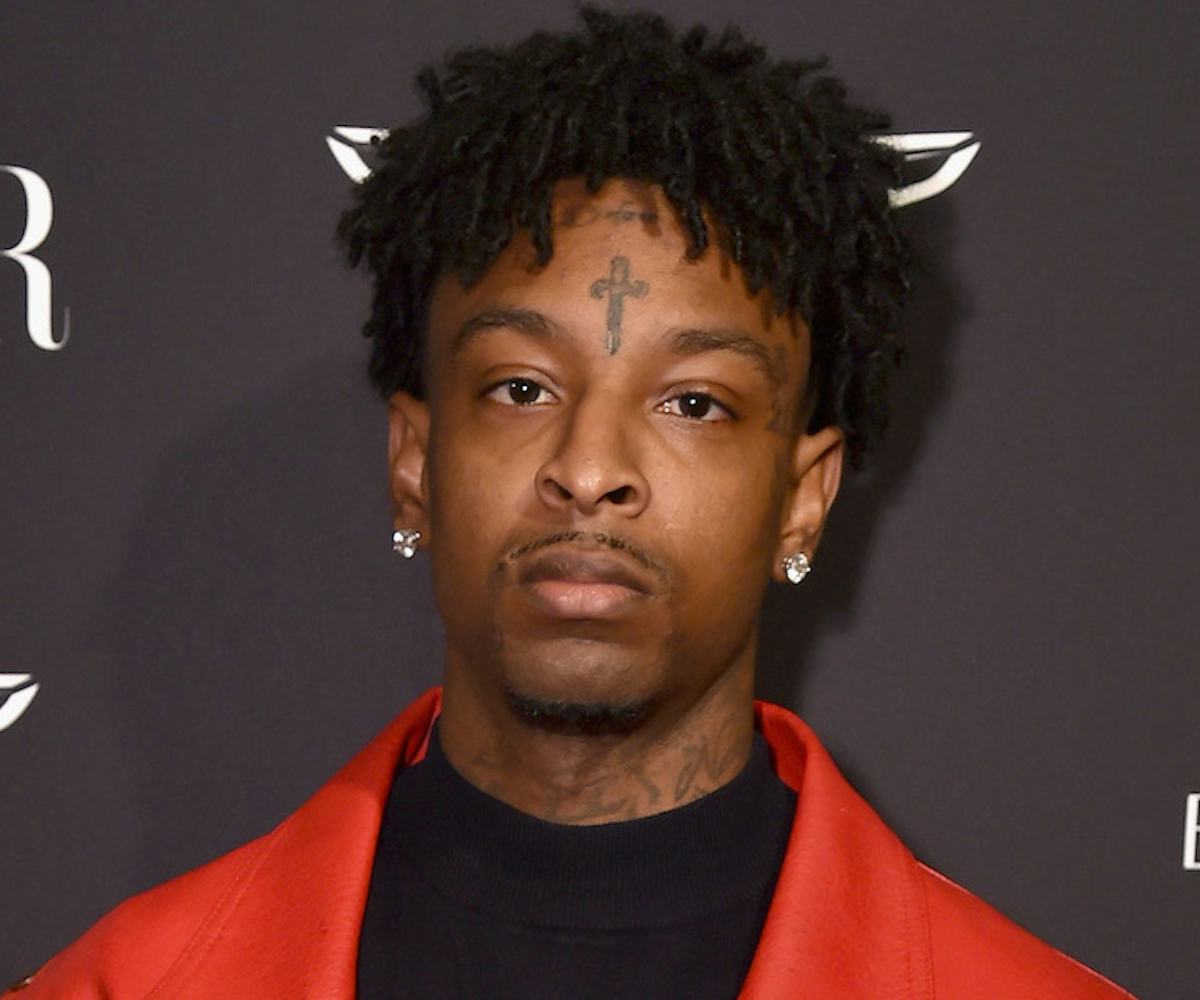 Photo by Bryan Bedder/Getty Images
21 Savage Has Been Released From ICE Detainment
And has been granted an expedited deportation hearing
According to a new TMZ report, 21 Savage has been released on bond after nine days of ICE detainment. He has been granted an expedited deportation hearing, according to the report.
Savage was attempting to get a U-Visa when he was arrested and detained by ICE on February 3. The U.S. government is accusing the rapper of being an "unlawfully present United Kingdom national" for reportedly entering the United States in 2005 on a one-year visa and never leaving. According to XXL, Savage's team notes that he applied for a visa in 2017, and says that he's being unfairly targeted.
Despite not being a "flight risk nor a danger to his community," per TMZ, Savage was not allowed to be released on bond until now. His legal team shared a statement with TMZ, which reads:
21 Savage asked us to send a special message to his fans and supporters—he says that while he wasn't present at the Grammy Awards, he was there in spirit and is grateful for the support from around the world and is more than ever, ready to be with his loved ones and continue making music that brings people together.
He will not forget this ordeal or any of the other fathers, sons, family members, and faceless people, he was locked up with or that remain unjustly incarcerated across the country. And he asks for your hearts and minds to be with them.
Despite the outcry from the music industry, Savage, real name She'yaa Bin Abraham-Joseph, could still face deportation. The date for his hearing has not been announced.