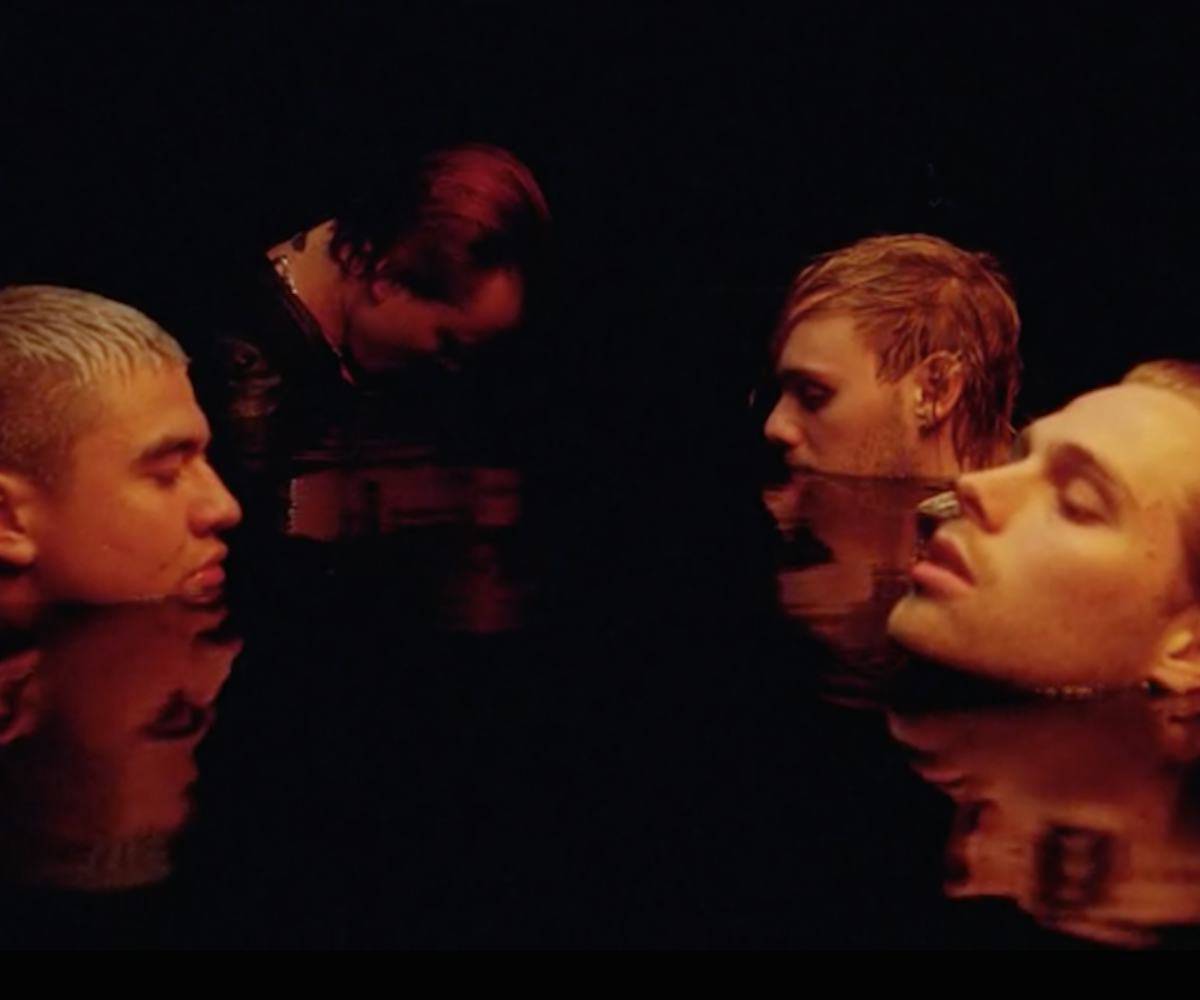 Screenshot via YouTube
5SOS Nearly Drown In A Candlelit Cave In New Video For "Easier"
It's basically a Tumblr fanfic come to life
5 Seconds of Summer is back with their first solo single of 2019, along with an accompanying music video. After revealing cryptic teasers to fans across social media platforms, "Easier" has turned out to be a track loaded with lead singer Luke Hemmings' best falsetto, lyrically tying up all of the tumultuous moments in the end of a relationship into one neat little package.
The video has a real Tumblr fan-fiction vibe, as Hemmings finds himself tied up by his wrists to the ceiling of a candlelit cave, drenched in blue lighting and just the right amount of glitter across his lids. In the first lyrics—what ends up as the catchy hook of the song—he asks, "Is it easier to stay/ Is it easier to go?" Based on the vibe I'm getting from the tattooed girl in the music video who is very untied, I'm guessing it'd be easier to go. The entire band rocks out in the cave, flashing between visuals of them nearly drowning by each others' side, and walking out of an opulent mansion as their portraits go up in flames.
The sparse guitar and punchy '80s-influenced drums easily help this become one of the hottest breakup records of the summer. If this is the direction 5SOS will continue to head in with their new music, well, I might just be a new stan.
Watch the video for "Easier" below.