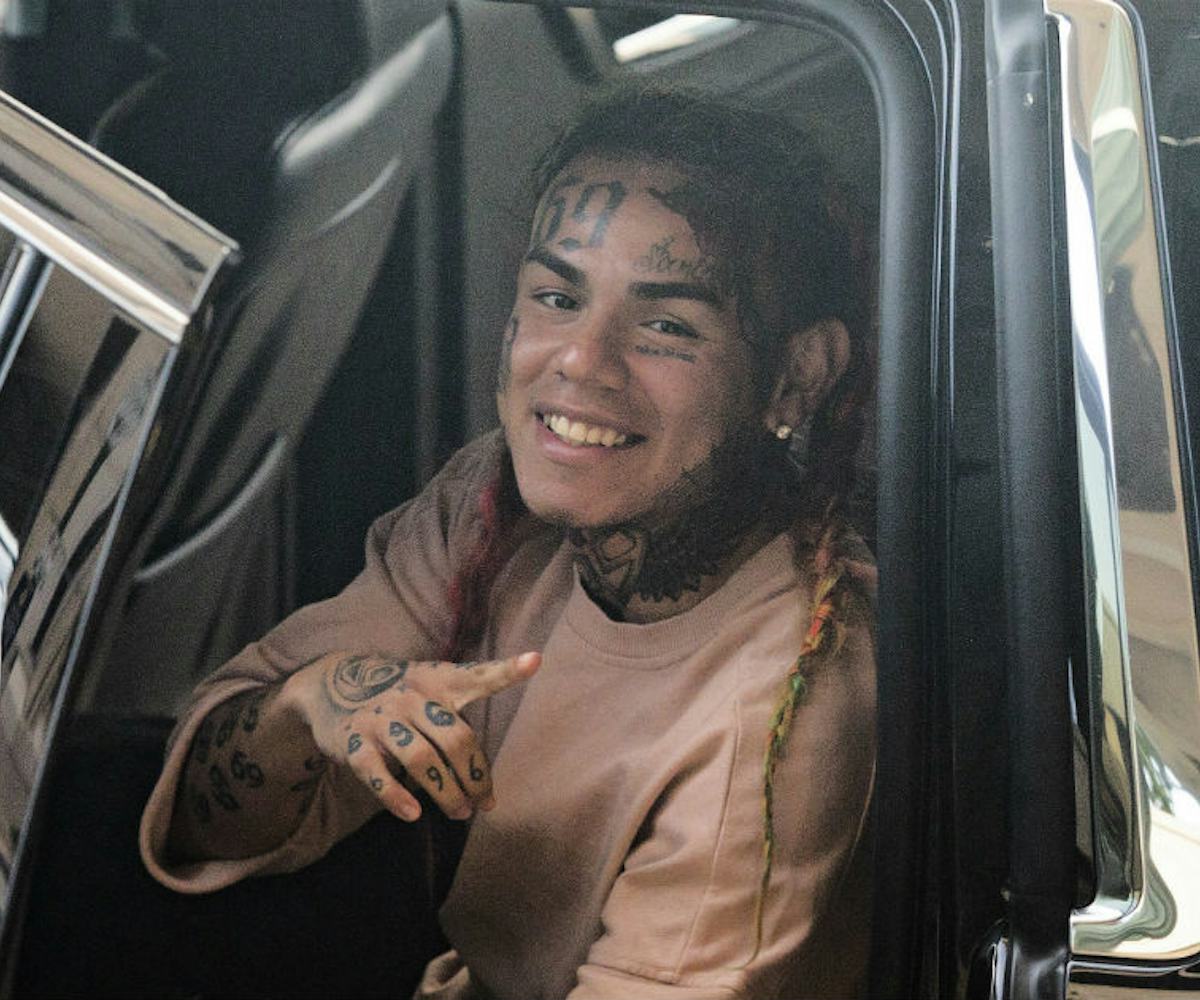 Photo by Bob Levey/Getty Images.
6ix9ine Fired His Team And Canceled His Tour
Nicki Minaj's controversial collaborator 6ix9ine, who pled guilty to the use of a child in a sexual performance in 2015, is now riding solo. The rapper posted a video on Instagram Thursday saying that he fired his entire team and canceled his American tour dates. "I've got no manager, no booking agent, PR, no publicist… I don't got anybody on my team," he says. "It's just me."
He also put out a warning that if you're looking to book a show, you have to go through him. If you talk to someone else, you're probably being scammed. "Whoever is booking shows [that's not me] is stealing your fucking money," he continues. "If you're not on the phone with me, do not book that show 'cause it's not me." He continues: "I don't give a fuck who you used to see me with, they're no longer around. It's a fucking dub."
6ix9ine's video comes after TMZ reported Anthony Jamel Ellison, a member of the rapper's former management team, was responsible for kidnapping and robbing the artist earlier this year.
The news came out a day before 6ix9ine posted his video. Coincidence? Not likely.