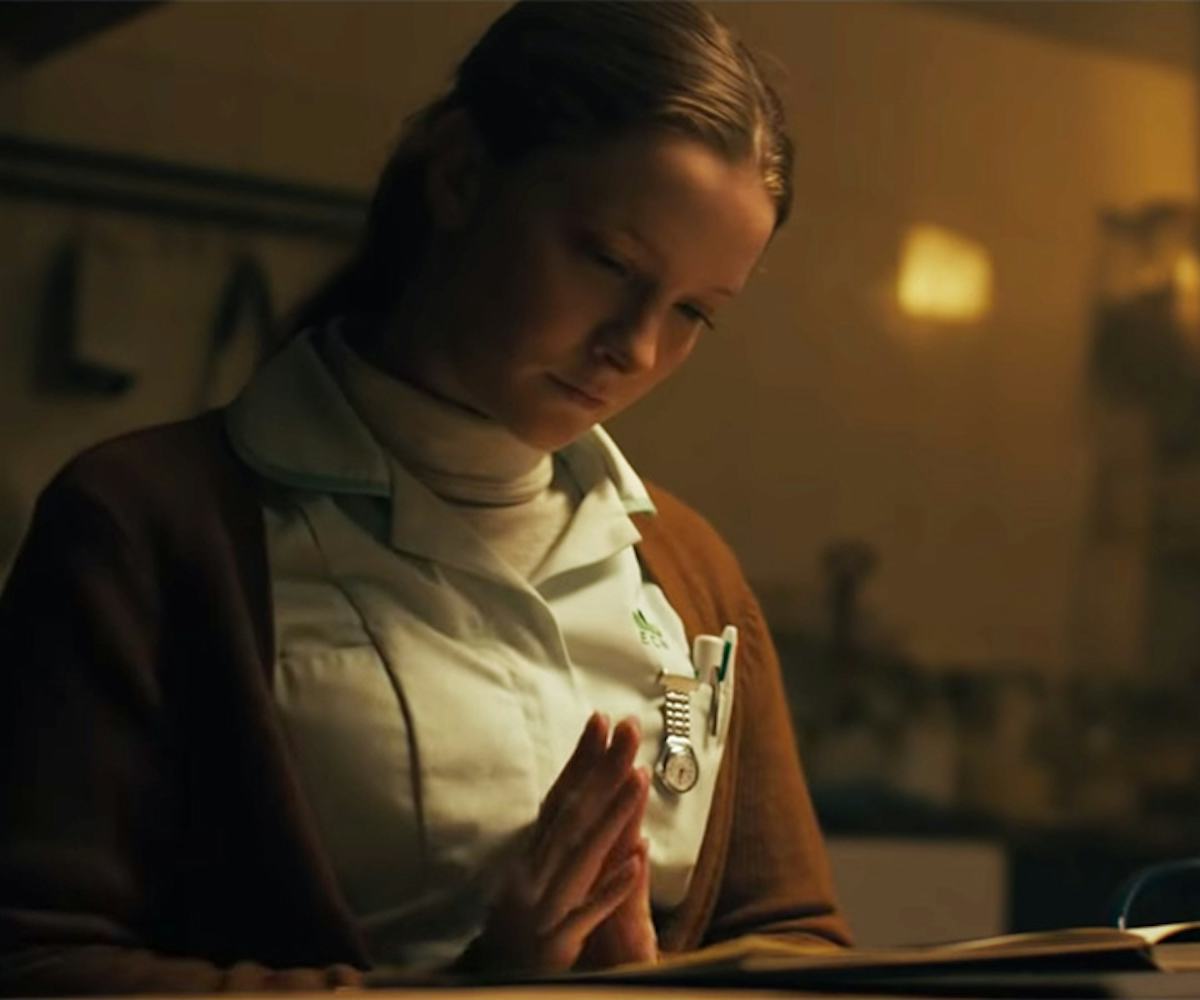 Screenshot via YouTube
A24's 'Saint Maud' Trailer Promises Endless Nightmares In 2020
This is giving off major 'The Exorcist' vibes
Get ready for yet another A24 horror movie to give you nightmares in 2020. On Tuesday, horror fans were treated to a first creepy trailer for Saint Maud, the debut film of writer-director Rose Glass that will have anyone reeling after only two minutes of footage. Fair warning — some of these first visuals are not for the faint of heart (or stomach).
Morfydd Clark stars as Maud, "a newly devout hospice nurse" sent to care for Amanda (Jennifer Ehle) — only, rather than providing care, it seems Maud will wind up being a nurse from hell. According to a synopsis provided by A24, Maud "becomes obsessed with saving her dying patient's soul — but sinister forces, and her own sinful past, threaten to put an end to her holy calling."
"It takes nothing special to mop up after the dying, but to save a soul — that's quite something," Maud states in voiceover before praying for Amanda's religious salvation. Soon after, Billie Eilish's "all the good girls go to hell" creeps in, offering apt lyrics and suspenseful ambiance to the rest of the clip.
Amanda clearly does not share Maud's religious beliefs or lifestyle, and it seems Maud is willing to go to demonic lengths to ensure Amanda bends to her will. There's violent biblical reenactments, levitation, and a clear need for an exorcist in this house. What more could you want out of a horror movie?
Watch the trailer below. Saint Maud is due for Spring 2020 release.