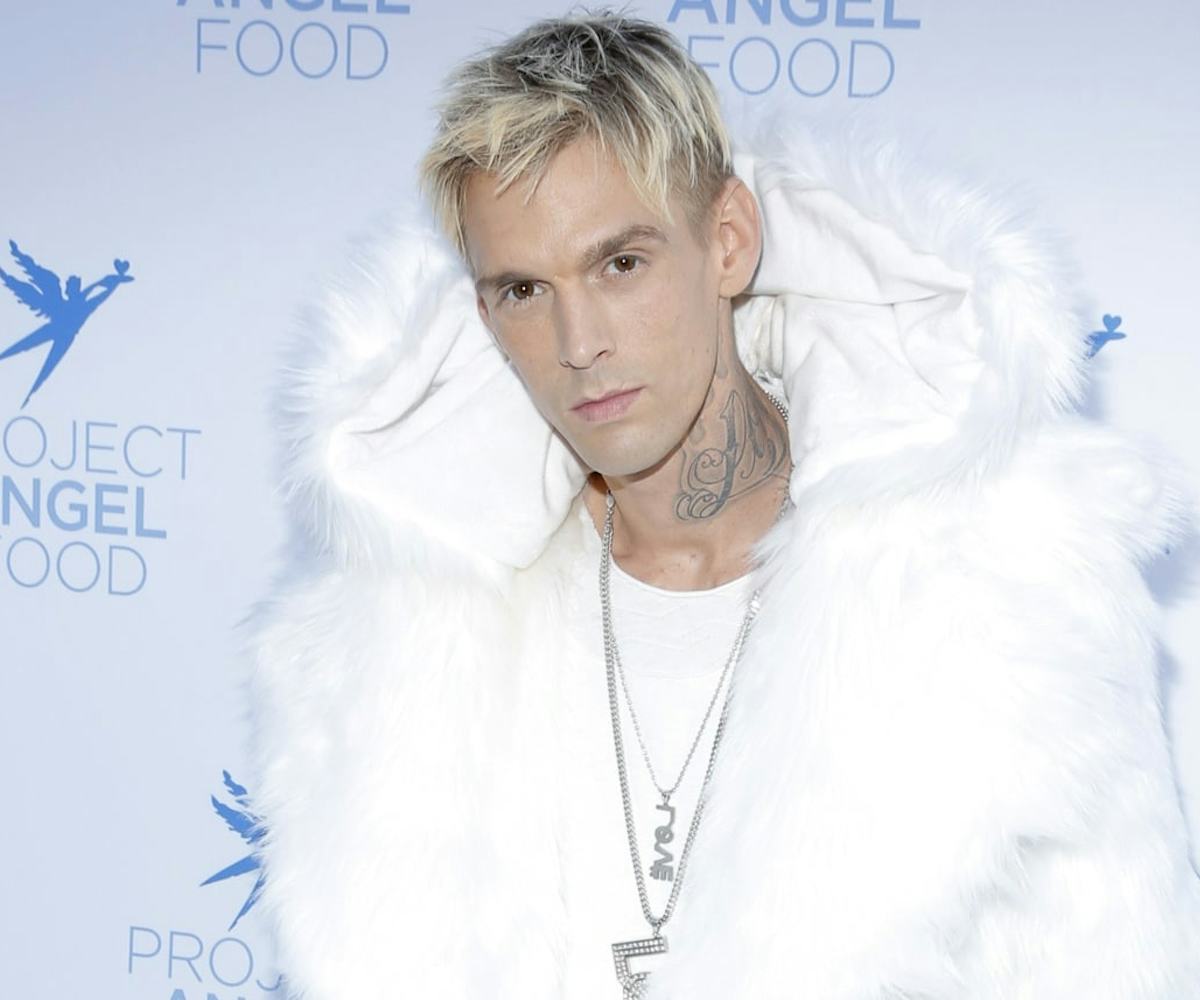 Photo by Alison Buck/Getty Images for Project Angel Food
Aaron Carter Wants To "Punch" Michael Jackson's 'Leaving Neverland' Accuser In The Face
He defended the musician following the documentary's release
Following the release of Leaving Neverland, the HBO documentary that details Michael Jackson's alleged child abuse, Aaron Carter defended the musician in a TMZ video, saying that he doesn't believe Jackson's accusers "based on [his] experience."
Carter references the good times he had with Jackson when he was still alive, as if his positive experience disproves the accusations of Wade Robson and James Safechuck. "I remember having the time of my life with Michael," he says. "I was about 15 years old and I remember him just sitting down with me being like, you know, 'This is kind of what you gotta do, Aaron, with your future. Be focused, stay driven, always be a perfectionist.'"
He says that he may have actually believed the accusations if they had been brought up when Jackson was still alive. "You're a grown man and when Michael Jackson is alive, you are backing him, you are up his ass, you're kissing his ass, you are there to testify for him under oath. And then when he dies, you decide that that's a good time to come out?" Carter says. "No. What you're doing is actually stomping on an icon and a legend's grave. You're stomping on his grave... I just feel like, why not do it when he was alive, man?"
He is visibly angry about the accusations made by Robson and Safechuck, who claimed in the documentary that Jackson groomed them and forced them into sexual acts when they were young children. At one point in the interview, he expresses that he's "disappointed" in Robson, who is a dancer and choreographer, and says that, if he didn't "have something to lose," he would "punch [him] in [his] face."
Carter also admitted that he stayed in Neverland and slept in Jackson's bedroom when he was 15 years old, though, it appears, he doesn't seem to understand how creepy it was that he was sleeping in the same room as a much older, more famous man.