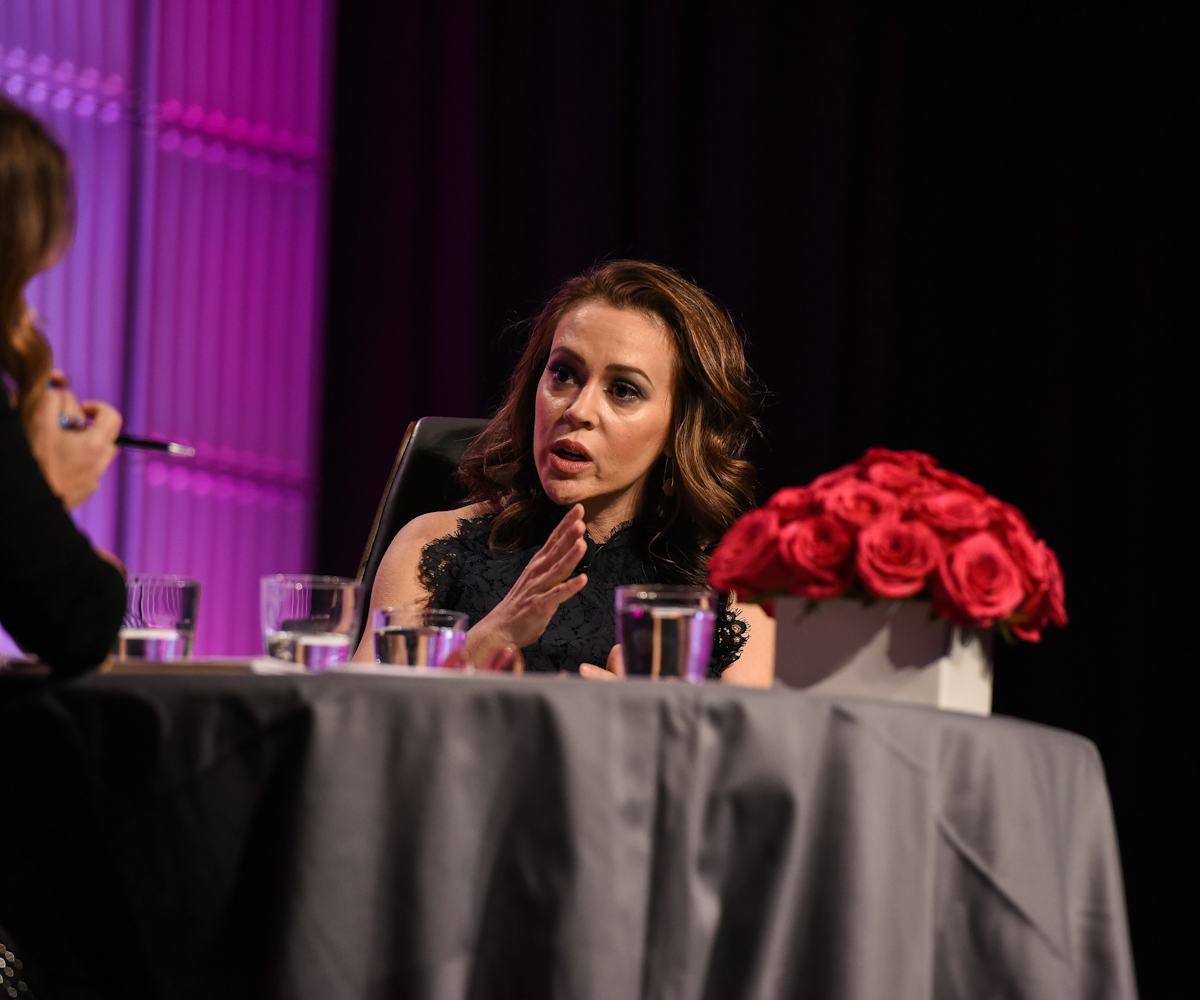 Photo by Presley Ann / Getty Images.
These Actors Are Threatening To Boycott Georgia Over Anti-Abortion Bill
Over 70 actors have signed a letter written by Alyssa Milano
In case you didn't know, Georgia is like the Hollywood of the South. Thanks to tax incentives that make it cheaper for film and television teams to set up shop, productions have been drawn to the state for filming. It's a win for both parties, as the entertainment industry creates jobs and revenue for the state.
However, that harmonic relationship is being threatened by an anti-abortion bill—H.B. 481, a "heartbeat bill" that would outlaw abortions six weeks after conception—pushed forward by the Georgia state legislature. Not only would this law be unconstitutional under Roe v. Wade—which prohibits all laws that ban abortion before fetal viability—it would severely limit abortion access since most people don't know they're pregnant that early. (To put it in perspective, being six weeks pregnant is being two weeks late with your period.)
Now, dozens of actors are fighting back by threatening to resist filming in the state if the bill is passed, with Alyssa Milano writing a letter to Governor Brian Kemp and House Speaker David Ralston, both Republicans, in protest. In the letter, Milano calls the bill "dangerous" and "deeply-flawed" and promises that she and her colleagues will do "everything in [their] power to move [their] industry to a safer state for women." The letter included signatures from 50 actors when it was first sent, including Alec Baldwin, Laverne Cox, Rosie O'Donnell, Gabrielle Union, Amy Schumer, Michael Sheen, and Don Cheadle. Since then, others like Olivia Wilde and Ben Stiller have added their names, bringing the total number of signatures to 70.
You can read the letter with the list of signees in the tweet below.