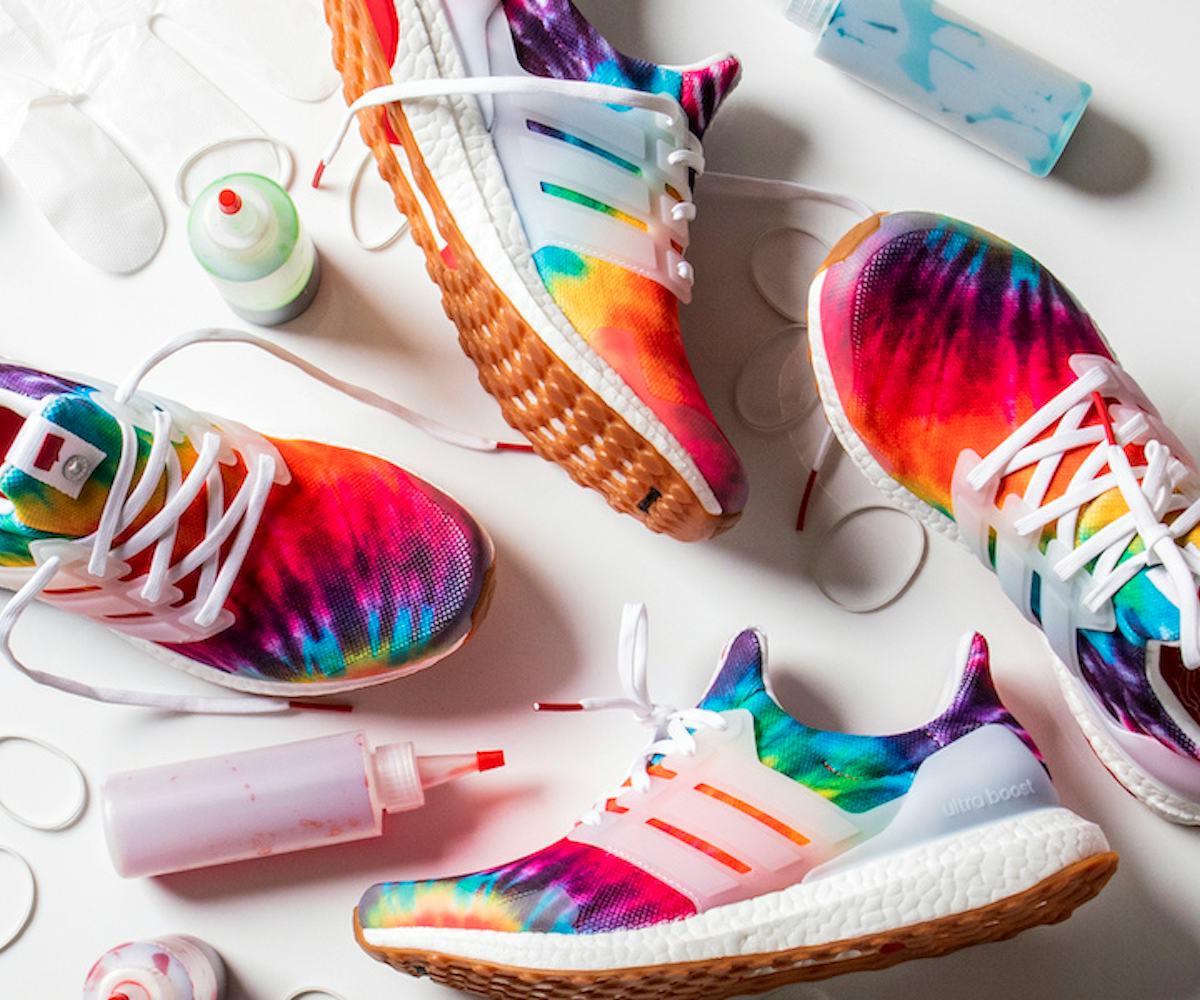 Courtesy of Adidas
Adidas Is Jumping On The Tie-Dye Trend With A Limited-Edition Sneaker
It pays homage to Woodstock and the hippie movement
Adidas is joining the tie-dye revitalization movement with the perfect rainbow sneaker to brighten up your run. In collaboration with Nice Kicks and Woodstock, the sports giant has given its Ultraboost shoe a makeover that fashion lovers and joggers alike will want to get their hands on.
According to a press release, "The shoe pays homage to the hippie movement and reminds everyone the original message of coming together in hopes for a brighter and more peaceful future." The trippy pattern isn't the only thing linking this sneaker to Woodstock—take a closer look at the tongue of the left sneaker, and you'll find the bird logo of the legendary festival that's celebrating 50 years this month.
There's no doubt that tie-dye is having a serious moment in fashion right now, and these Adidas kicks are just the latest accessory joining in on the trend. Fashion historian Amanda Hallay broke down the bigger meaning behind the return of tie-dye earlier this year for NYLON, saying, "We are living in increasingly political, and politically divided, times, with many feeling again disillusionment and mistrust of authority and government. In terms of fashion, the 21st century—so far—has been an exercise in reviving trends from past decades, and so disinterring a trend that was used in the '60s to suggest a left-wing, and rebellious, stance seems obvious."
Starting August 17, you can grab a pair of tie-dye Ultraboosts in Nice Kicks stores and online for $180. But, act fast: it's a limited release.