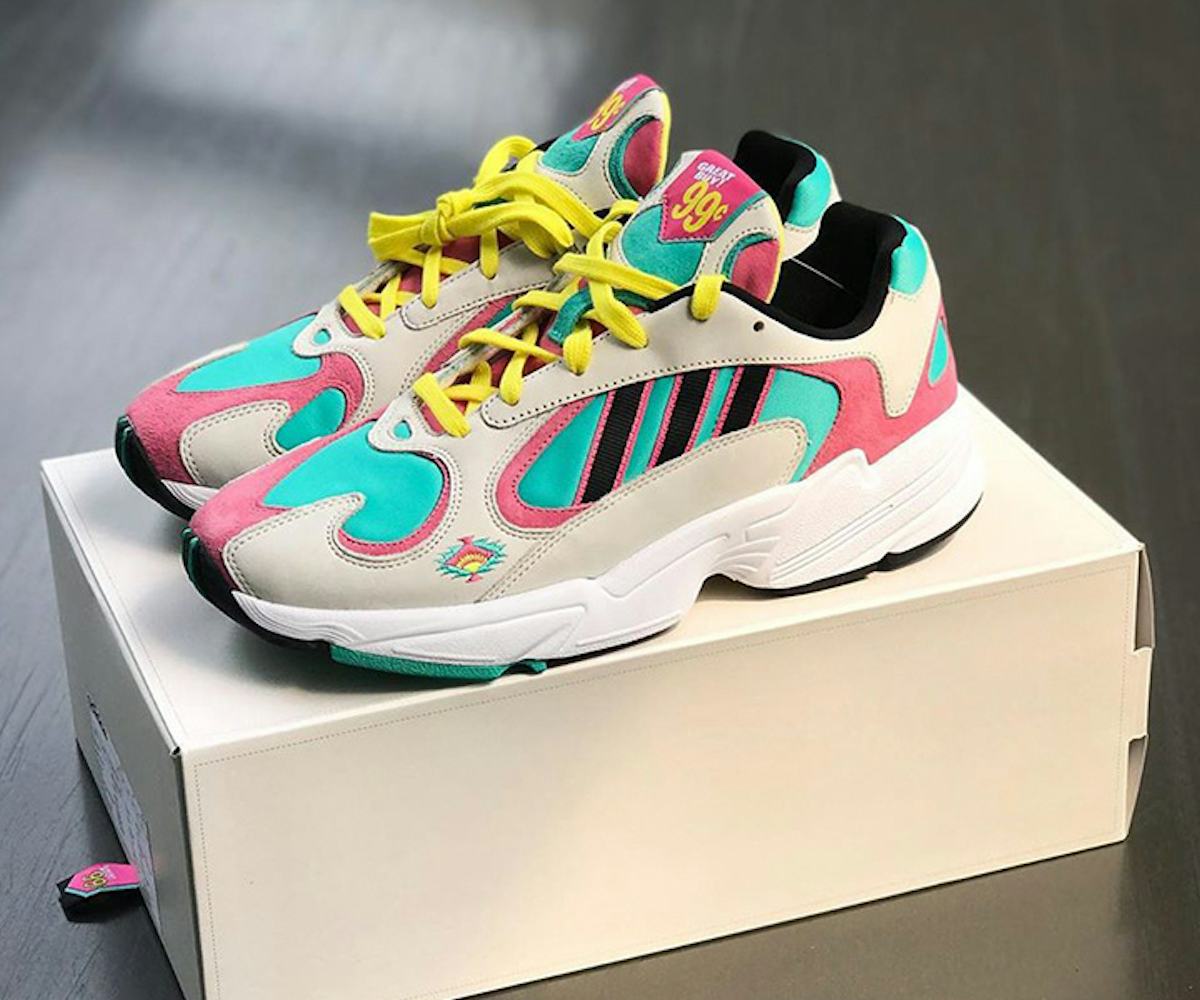 Photo courtesy of Adidas
Unsurprisingly, Madness Ensued At That Adidas x Arizona Iced Tea Pop-Up
The NYPD shut down the pop-up before it even formally opened
Yesterday, we reported that Adidas and AriZona Iced Tea had teamed up for the collaboration of all collaborations, four exclusive sneakers inspired by the beloved bodega drink (the Yung 1 and Continental styles in two different colorways). The shoes were meant to be an exclusive to a two-day New York City pop-up opening today, selling for a mere 99 cents a pair.
Naturally, as would be expected when you price a pair of exclusive sneakers for under a buck, things got wild.
Meant to open at 11am this morning, the 208 Bowery pop-up had the most devoted sneaker heads forming lines at around 3 o'clock this morning (amidst thunderstorms, no less), and by the time the sun came up, the scene was absolutely chaotic. According to reports, that's also when it got violent.
As Business Insider reports, the NYPD confirmed that that two teenagers, a 15-year-old male and a 17-year-old female, were assaulted outside of the event and taken to the hospital, while an eyewitness said a woman waiting on the line was hit in the head with a bottle. The NYPD was forced to shut down the event before any pairs of shoes were sold.
Adidas has since sent out a statement, confirming that the pop-up is closed permanently:
Both adidas and AriZona are grateful for those who came out and apologize for any inconvenience caused as a result of the shutdown. In an effort to prioritize the safety of fans and consumers, all parties made the decision to close the event with the support of local authorities.
However, the brand noted that this wasn't the only chance to shop these exclusive sneakers, and that they will be available to all "at a later time." While they won't still be priced at 99 cents, they'll at least be able to be purchased safely.