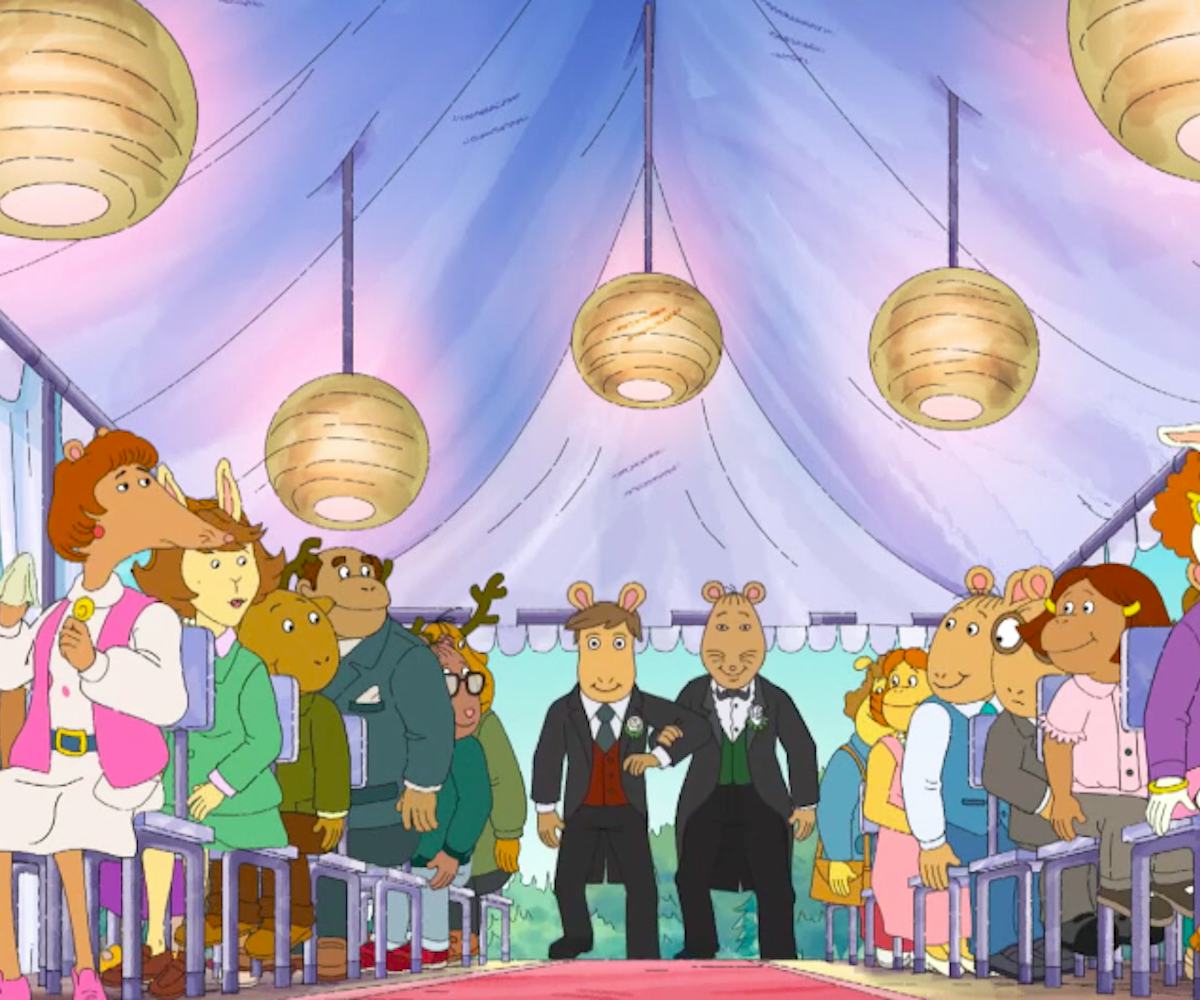 Photo courtesy of PBS Kids.
Alabama Banned The Gay Wedding On 'Arthur'
Love is love, but not in Alabama where they just really like banning things
For 22 seasons of Arthur, an aardvark and his animal friends have been entertaining children (and older kids like me who chose to watch well into my pre-teen years) while imparting important lessons about friendship, family, and community. With the debut of its latest season, the titular character's teacher Mr. Ratburn (yes, he's a rat), is revealed to be gay after students crash his wedding. It's an amazing moment of LGBTQ visibility, and creates an easy entry point to talk about same-sex relationships with kids who might not know about them. Unless those kids live in Alabama, which doesn't think this show is appropriate viewing for kids.
According to AL.com, Alabama Public Television chose not to air "Mr. Ratburn and the Special Someone," playing an Arthur re-run in its place. APT programming director Mike Mckenzie offered this response to the outlet about why the episode was banned: "Parents have trusted Alabama Public Television for more than 50 years to provide children's programs that entertain, educate and inspire." He also seemed to suggest that the use of extreme caution was out of respect for children who are younger than Arthur's "target" age.
This instance of systemic homophobia (because that's what it is) comes after Alabama passed an extreme abortion ban that makes the medical procedure illegal from the moment of conception. So, clearly, beyond not caring about its citizens' constitutionally protected right to privacy, Alabama also doesn't care about freedom of speech and allowing residents access to the arts.
Anyway: Congrats to Mr. Ratburn. Wishing him and his husband nothing but the best.