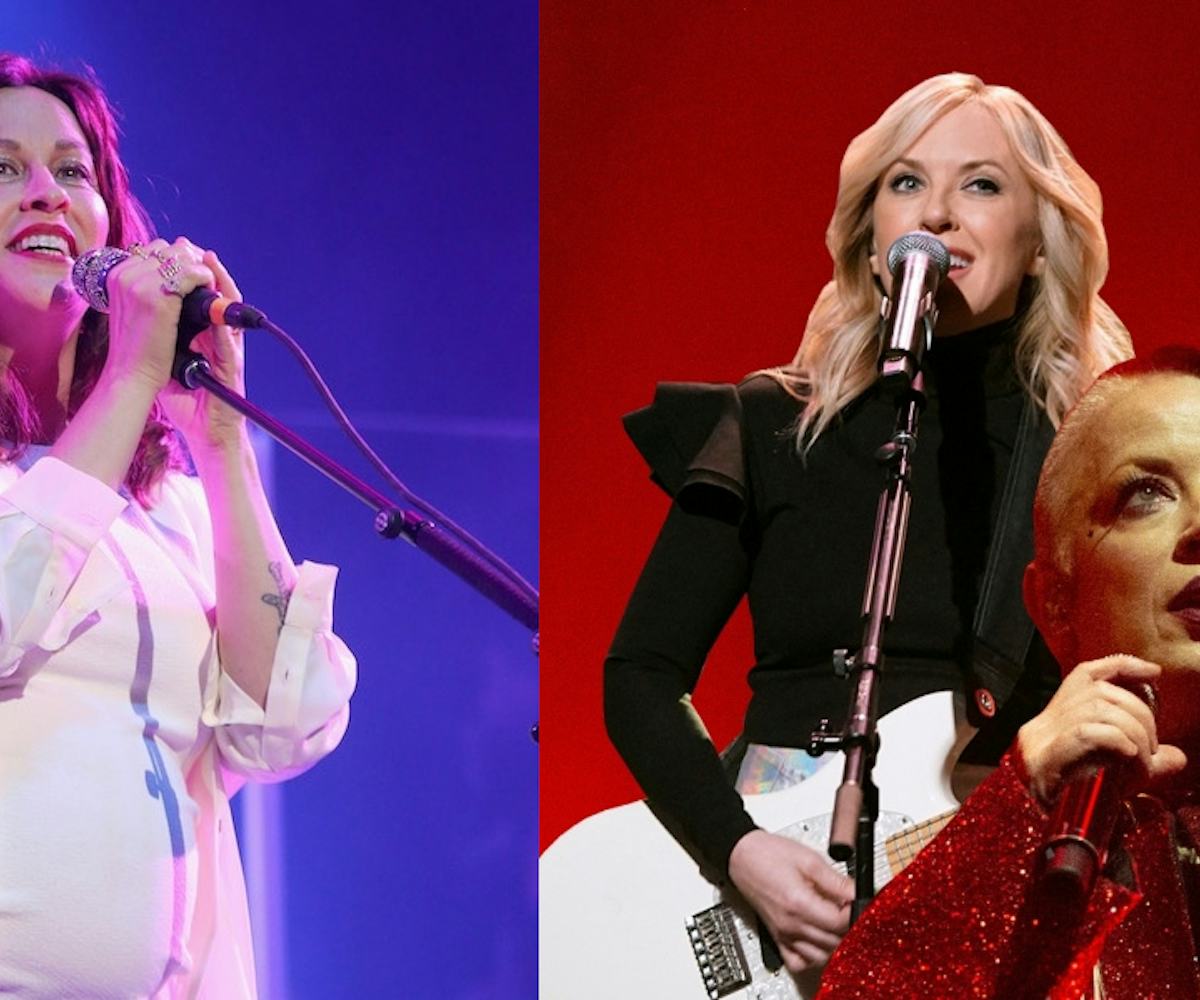 Alanis Morissette Is Taking 'Jagged Little Pill' On Tour With Liz Phair And Garbage
The album is turning 25 years old in 2020
As her iconic album turns 25 years old, Alanis Morissette is taking Jagged Little Pillback on the road for a North American tour in the summer of 2020, and she's bringing along some of our favorite artists to join her. Garbage and Liz Phair will be joining Morissette, creating a traveling version of what is essentially the holy trinity of powerful women in alt-rock. In other words: Attending any one of the shows is likely as close as you can get to injecting '90s grrrl power straight into your veins.
Along with the tour news, Morissette also announced her forthcoming album such pretty forks in the road with lead single "Reasons I Drink". The song is a list of sorts; she begins in the first verse, "These are the reasons I drink/ The reasons I tell everybody I'm fine even though I am not/ These are the reasons I overdo it," nodding to her bad habits performed in an effort to "survive this sick industry".
Pre-sale for the tour begins on Tuesday, December 10 at 11 a.m. local time. Fans can gain access to the pre-sale by subscribing to Morissette's mailing list by Sunday, December 8, or otherwise wait for general on-sale at 11 a.m. on Friday, December 13.
Listen to "Reasons I Drink" below and stay tuned for more tour details here.