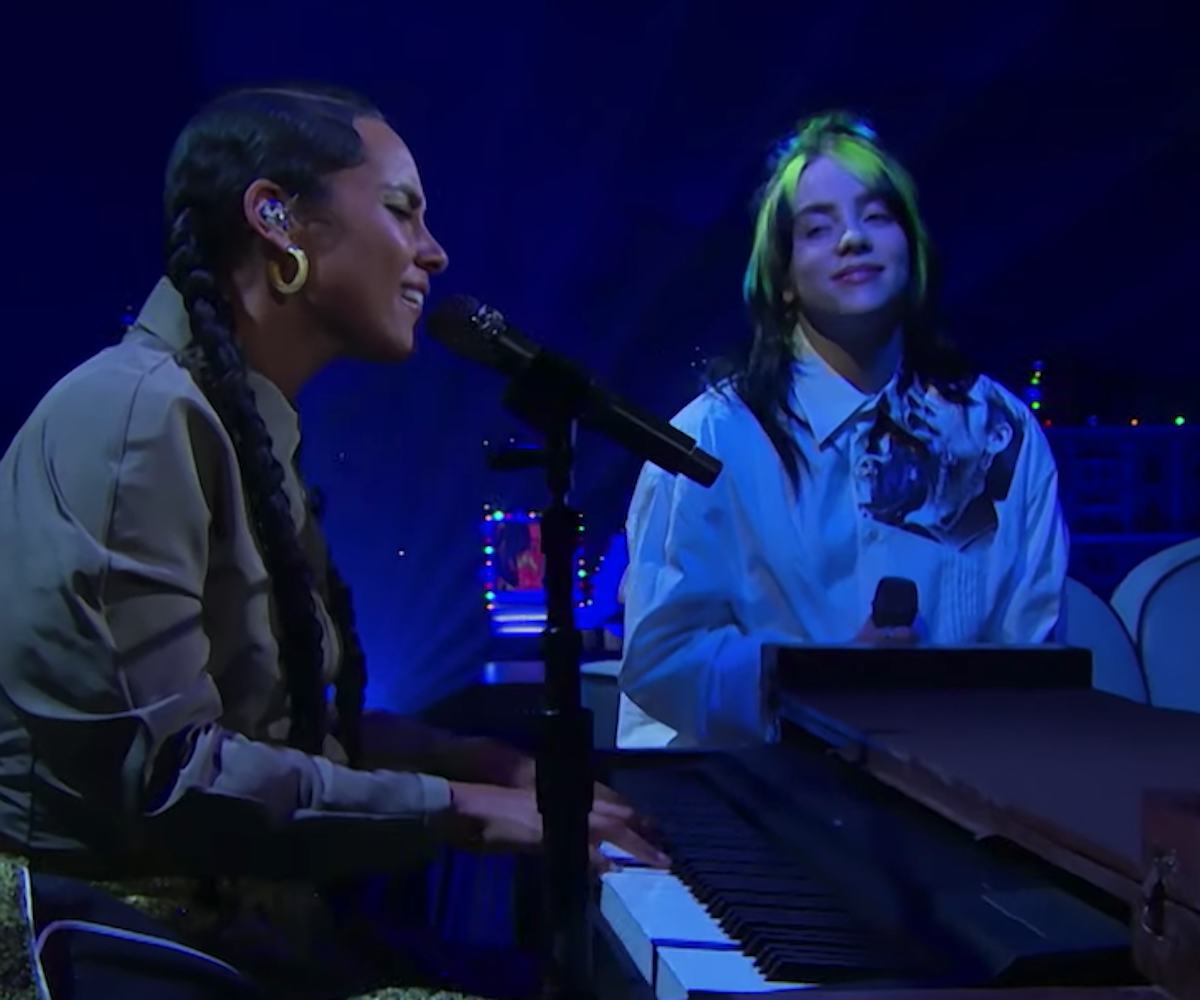 Screenshot via YouTube
Alicia Keys And Billie Eilish Performed "Ocean Eyes" Together
Petition for a "bad guy" duet next
Real stans remember back when Billie Eilish's "Ocean Eyes" was the only thing anyone cool wanted to talk about. Since then, she's become a household name with chart-topping hits like "bad guy," but when Eilish stopped by The Late Late Show, guest host Alicia Keys sat down at the piano and urged Eilish to revisit her hit for a fresh rendition.
"I mean, I didn't bring this thing here for nothing," Keys joked as she slid behind the keys. The two singers were bathed in an oceanic blue light and surrounded by Christmas lights, setting the scene for the song. Eilish and Keys traded off lyrics and verses, until the final choruses when they joined together for some seriously angelic harmonies. Of course, it wouldn't be a Keys production if it wasn't ended by a buttery smooth vocal run to show off her range. She slipped one in right before Eilish wrapped up the song, to massive applause from a studio audience comprised of only women.
Watch Alicia Keys join Billie Eilish for "Ocean Eyes" below.