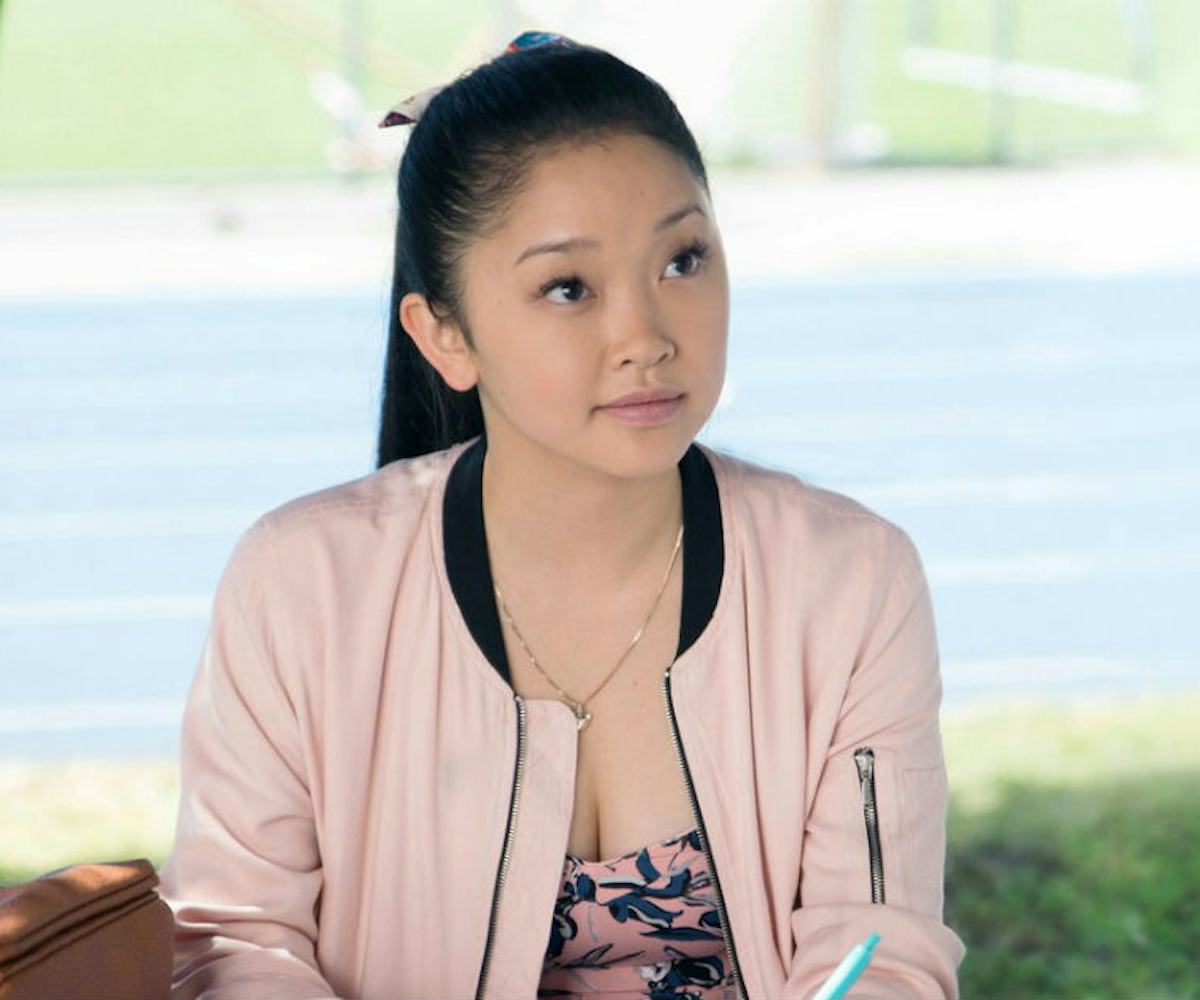 Photo Courtesy of Netflix.
'To All The Boys I've Loved Before' Sequel Is Officially Official
Update: 12/20/18: It's officially official, To All The Boys I've Loved Before is getting a sequel. Check out Lana Candor's adorable announcement below.
Yesterday, news broke that the world would likely be getting a sequel of Netflix's charming To All The Boys I've Loved Before. The director, Susan Johnson, wrote in a since-deleted Instagram post: "Well, the cat's out of the bag! Thanks for the support everyone!!! It's all you!" However, Netflix quickly clarified that, apparently, nothing's written in stone and things are still just in talks. We interpret that to mean we're likely getting a sequel, but the company just wanted to be the first to announce it. The movie was one of its most viewed original films, after all, so the chances that Netflix is going to pass on making a dent in that billion dollars debt of theirs is unlikely. So, in anticipation of this sequel, we've been thinking about how the team plans on approaching part two of Lara Jean Song Covey and Peter Kavinsky's love story.
If you, like us, binge-read the To All The Boys I've Loved Before book series once the Netflix movie was announced, you might have an idea of what to expect from its sequel, P.S. I Still Love You. The short version is that Lara Jean and Peter's relationship goes through some ups and downs due in part to the introduction of John-Ambrose McClaren (the last recipient of Lara Jean's love letters) and some unnecessary drama with Peter's ex (and Lara Jean's former best friend), Genevieve. A bunch of other things happen but it's the plotline between Peter and Gen that we really hope isn't going to be brought to the small streaming screen.
Spoilers ahead but, basically, we find out that Gen's father has been having an affair with someone much younger than him in the book. She's ashamed of it getting out, but confides in Peter, who, in an attempt to be a good "friend," keeps the secret from Lara Jean and starts sneaking around to spend time with Gen in her "time of need." This, of course, causes a rift in Peter and Lara Jean's relationship, one that was already there, thanks to the presence of John-Ambrose.
It's a rom-com, and rom-coms need drama, we get it, but maybe a more modern source of tension could be Peter sub-tweeting John-Ambrose or Gen sliding into his DMs. Or, possibly (another spoiler), introducing the fact that Peter was actually waiting for Gen in that hot tub scene and not Lara Jean (dun, dun, dun). Plus, the whole older man dating a much younger woman seems a little skeevy, especially in the age of Me Too.
The first movie deviated a bit from the book, the most prominent plot difference being that Lara Jean doesn't confess her feelings for Peter until the second book (it's a cliff-hanger that we're glad was changed), and the whole hot tub drama doesn't occur until the sequel either. So, we expect Johnson to take some liberties with Jenny Han's books and tailor it for movie purposes.
And if we can suggest one thing (well, we guess, it's two by now), it's that we get more of Kitty and her feminist necklaces on the small screen in the sequel. She's not exactly a main character, but that's irrelevant. Her relationship with Peter (platonic, duh, don't be gross) is one of our favorites in the book and deserves the same attention in the movie. Plus, the actress who plays her (Anna Cathcart) delivers Kitty's one-liners like a seasoned pro.
Honestly, if Netflix wanted to really throw us off and rebrand the movie to just be about Kitty, we'd be fine with that also.