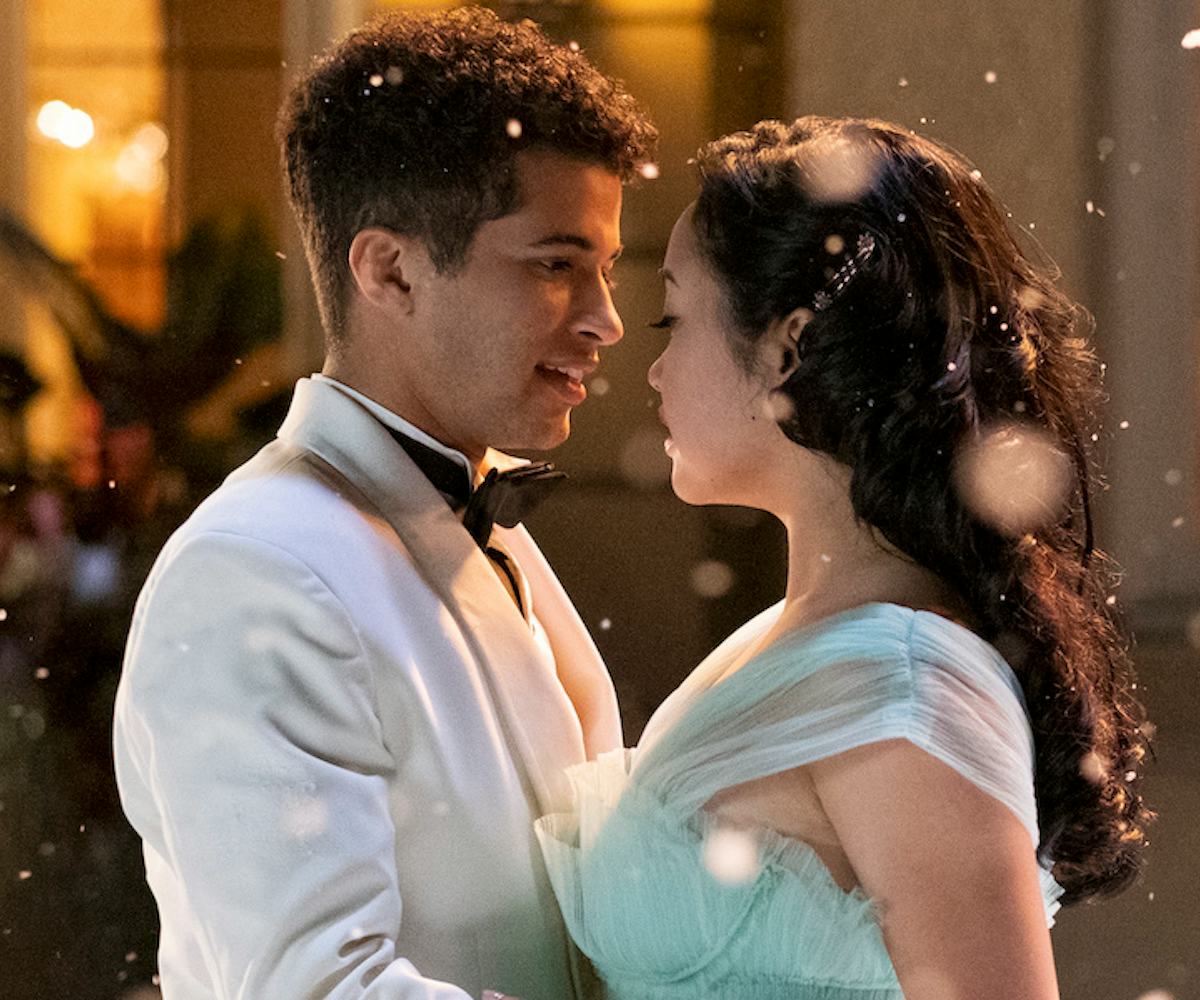 Photo by Bettina Strauss
Lara Jean Is Caught In A Love Triangle In New 'To All The Boys 2' Trailer
Are you team Peter Kavinsky or John Ambrose McLaren?
Lara Jean (Lana Condor) and Peter Kavinsky (Noah Centineo) are still very much together in To All The Boys 2: P.S. I Still Love You, but, with the arrival of John Ambrose McLaren (Jordan Fisher), their honeymoon phase comes to an abrupt halt. The second trailer introduces John back into Lara Jean's life and viewers' hearts, and places Condor's character in the trickiest love triangle imaginable.
In case you missed the first film, the trailer kicks off with a crash course to bring viewers up to speed (though you should really run and stream the instantly-beloved film before reading any more!), explaining just how Lara Jean and Peter wound up together. It all started when younger sister Kitty mailed Lara Jean's secret collection of love letters to all her crushes — including Peter — forcing her to confront her past and present feelings for all of them at once. With Peter, things turned out in her favor. But with John returning, letter-in-hand and Lara Jean *not* single, she's going to have to face her true feelings once more.
In the trailer, Peter takes on the role of the jealous boyfriend as Lara Jean is caught up in wondering what could have been with John. He's not all that enthused about Lara Jean spending so much time volunteering with her old Model UN crush, and while the jealous partner trope is never cute, his suspicions are pretty justified. As Lara Jean tries to get her original love letter back from John, he asks to keep it as "proof that someone actually liked" him in middle school. "Everyone liked you in middle school," Lara Jean quickly replies, but John is armed with the exact blush-inducing answer she wants to hear: "I didn't care about everyone."
Watch the second trailer for To All The Boys 2: P.S. I Still Love You, below. The sequel hits Netflix on February 12, just in time for Valentine's Day viewing.