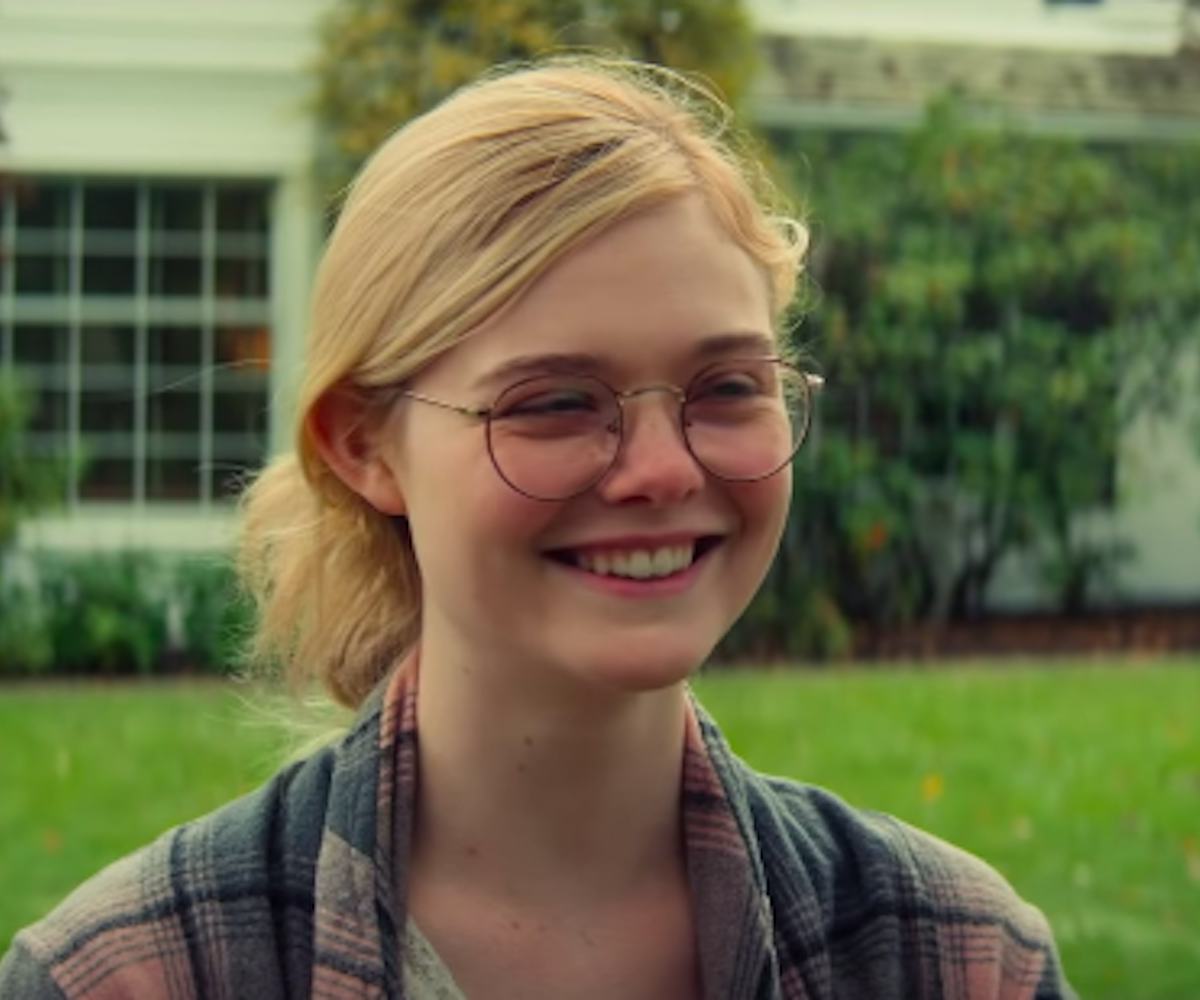 Photo via screengrab
Elle Fanning Falls In Love In 'All The Bright Places' Trailer
The adaptation of the best-selling YA novel will have you misty-eyed
Dramatic teen romances will always have a home at Netflix, and All The Bright Places is the latest YA novel to get the adaptation treatment from the streaming giant. The 2015 best-seller by Jennifer Niven is a tear-jerker about teens doing what teens do best: falling in love and triumphing over past traumas. Netflix released the film's first trailer on Thursday and it's filled with plenty of teen-core moments like tender kisses, concerned parents, and getting into fights near lockers.
Elle Fanning and Justice Smith play the leading roles of Violet Markey and Theodore Finch, two high school classmates who find solace in their shared struggles. Violet is dealing with survivor's remorse from the loss of her sister, and Theodore is labeled a "freak" by his peers because of his obsession with death. "People don't like messy," says Violet, as the music crescendos in the trailer. "Or different," responds Theodore. This is how love blooms in small towns!
Fanning is adding the film to her varied wheelhouse, which includes both indie and mainstream crowd-pleasers like 20th Century Women and Disney's live-action fairytale meets alternative history Maleficent: Mistress of Evil. It's also not a teen movie without a strong cast of stern yet loving "adults" and All The Bright Places finds that with Keegan-Michael Key, Alexandra Shipp, and Luke Wilson.
All The Bright Places hits Netflix on February 28. Watch the trailer below.