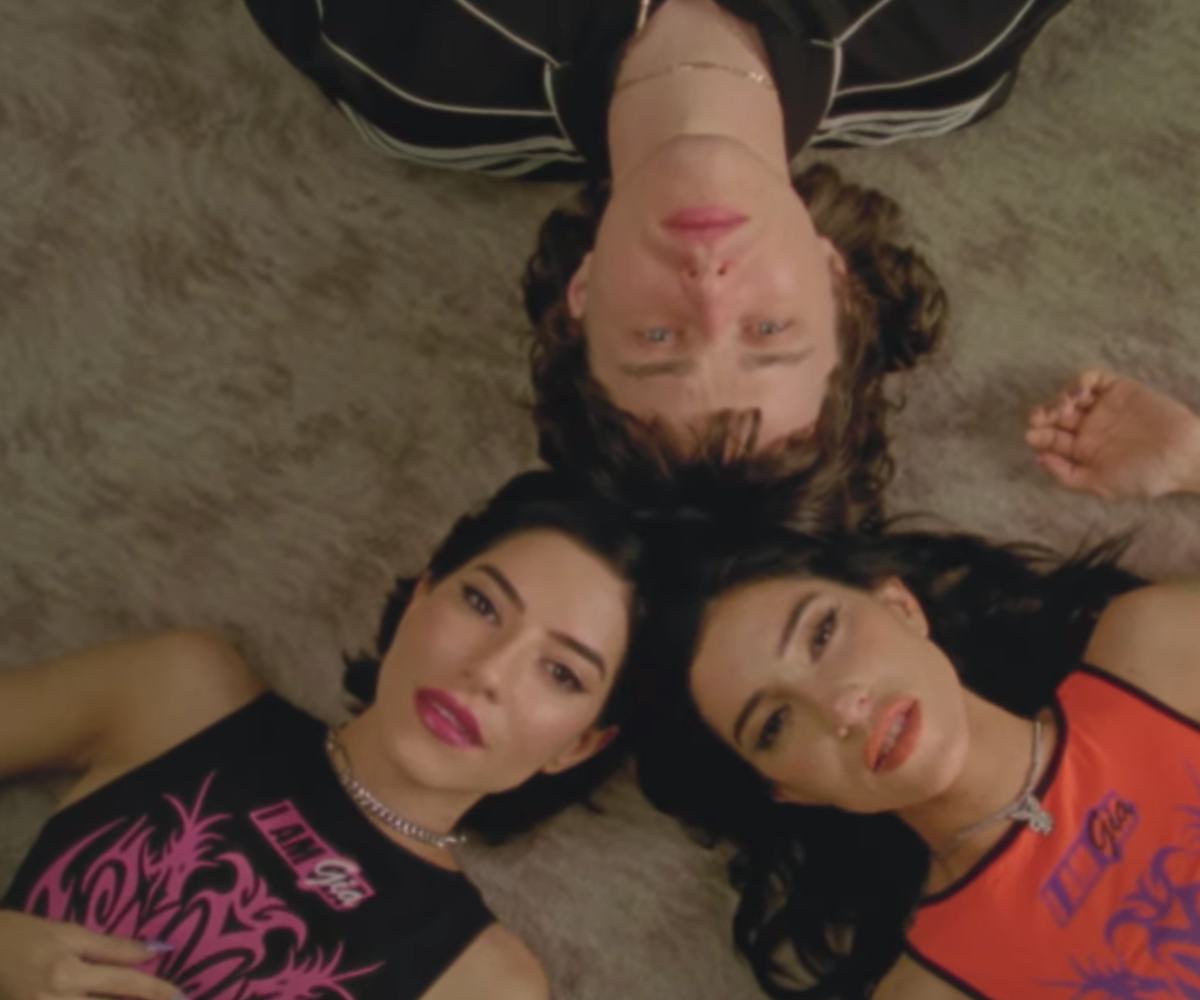 Screenshot via YouTube
Allday Heads Back Home With The Veronicas For New "Restless" Video
He premieres the video exclusively via NYLON
Ahead of the release of his third album, Starry Night Over the Phone, Aussie singer-songwriter Allday headed back home to get a little more inspiration and wound up with a music video. Earlier this month, Allday released his latest single "Restless," featuring The Veronicas; today, he premieres the accompanying visuals exclusively via NYLON.
"I went back to Adelaide, my hometown, to shoot all the videos for this album, and I wanted to capture the desolation and boredom of the place," Allday tells us. He adds, "Growing up in a boring place was fantastic for me because it sparked my imagination; where I'm from is really important to me. We used that as inspiration, and exaggerated a lot of the light and dark aspects of the place for this video."
And, hey, we get it: With no one around, nothing to do, it's hard not to get antsy—especially at a party, where it's just you, your drink, and a couple of locals making out in the opposite corner.
Earlier this year, The Veronicas launched themselves into a new era with breakup bop "Think of Me." But "Restless" is a different musical approach to relationship troubles, for sure, with Allday's underlying hip-hop baseline and chill arrangement making it sound unlike anything else they've done before.
Starry Night Over The Phone is set for July 12 release, just before Allday heads out on tour across Australia and the U.S. Check the visuals for "Restless" and all the opportunities to catch Allday live below.
8/17 - Perth, AUS @ Metro City
8/23 - Brisbane, AUS @ Fortitude Music Hall
8/24 - Sydney, AUS @ Hordern Pavilion
8/30 - Adelaide, AUS @ HQ Complex
8/31 - Melbourne, AUS @ Festival Hall
9/18 - Chicago, IL @ Subterranean
9/19 - Pontiac, MI @ The Pike Room
9/20 - Toronto, ON @ Velvet Underground
9/24 - Philadelphia, PA @ Voltage Lounge
9/26 - Washington, DC @ DC
9/27 - Cambridge, MA @ Middle East Upstairs
9/28 - Brooklyn, NY @ Baby's All Right
10/3 - Vancouver, BC @ Fox Cabaret
10/4 - Seattle, WA @ Barboza
10/5 - Portland, OR @ Holocene
10/8 - Santa Ana, CA @ Constellation Room
10/9 - Los Angeles, CA @ The Echo
10/11 - San Francisco, CA @ Rickshaw Stop