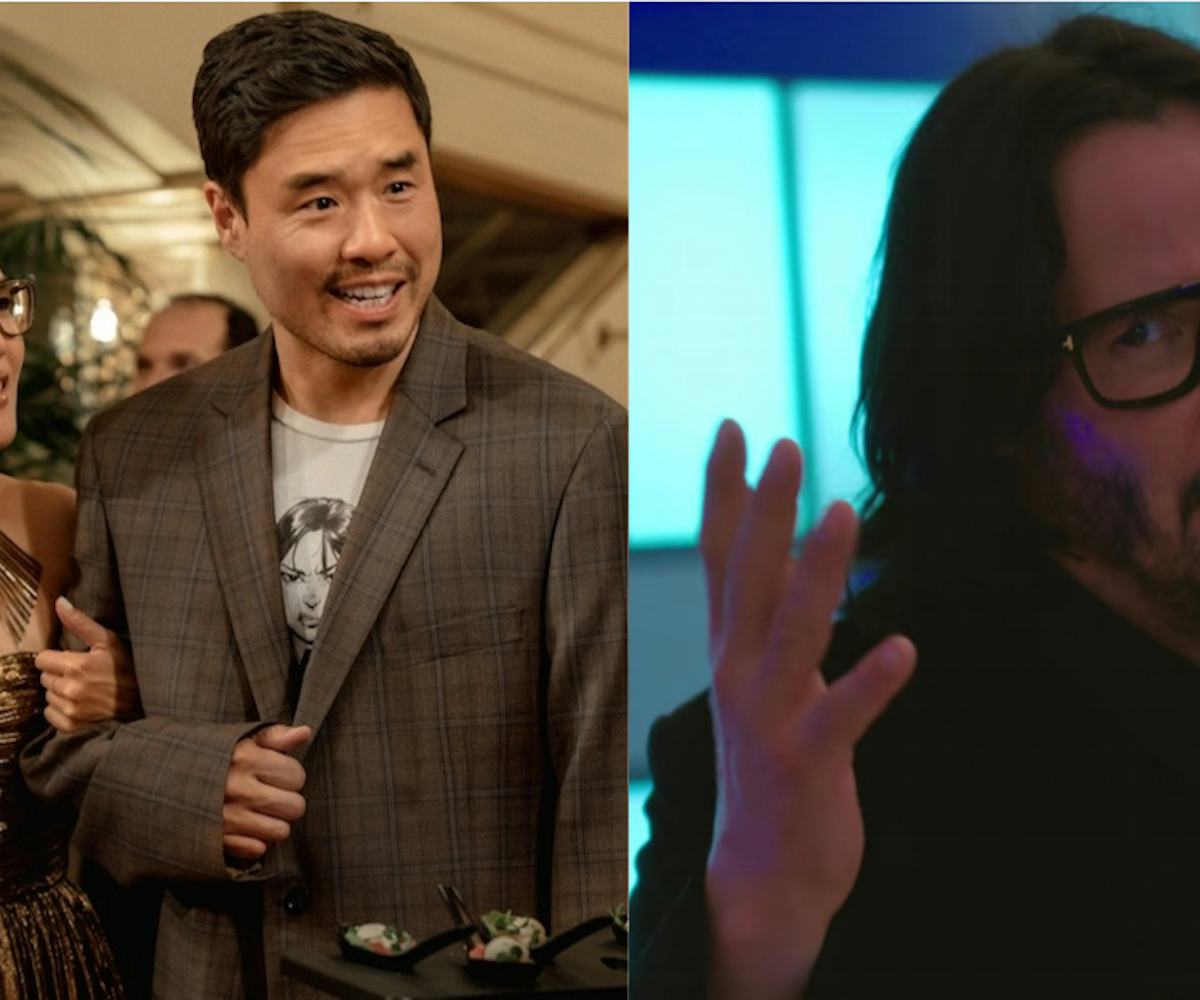 Courtesy of Netflix, Screenshot via YouTube
'Always Be My Maybe' Trailer Proves Every Rom-Com Needs More Keanu Reeves
On his way to steal your girl
Always Be My Maybe had already made clear that it had everything I could want out of a rom-com throughout its new trailer, but then it totally changed the game by offering up a Keanu Reeves cameo in its last few seconds. Because, tbh, every romantic comedy is made better by the addition of Reeves; bonus points if he rolls up and steals your date.
The forthcoming Netflix film stars Ali Wong and Randall Park as childhood friends Sasha and Marcus. Though they had a falling out after sleeping together—resulting in giving each other a 15-year-long cold-shoulder—when Sasha's engagement to a total fuckboy is called off, the two wind up reluctantly reuniting, and, of course, sparks fly.
It's the perfect love story, made only more perfect by Keanu Reeves throwing a wrench in things. While we are of the opinion that every movie should include a scene wherein Reeves tells someone: "I missed your thighs," not every movie does, which is why you should definitely make time to watch Always Be My Maybe later this month.
For now, though, watch the new trailer, below.