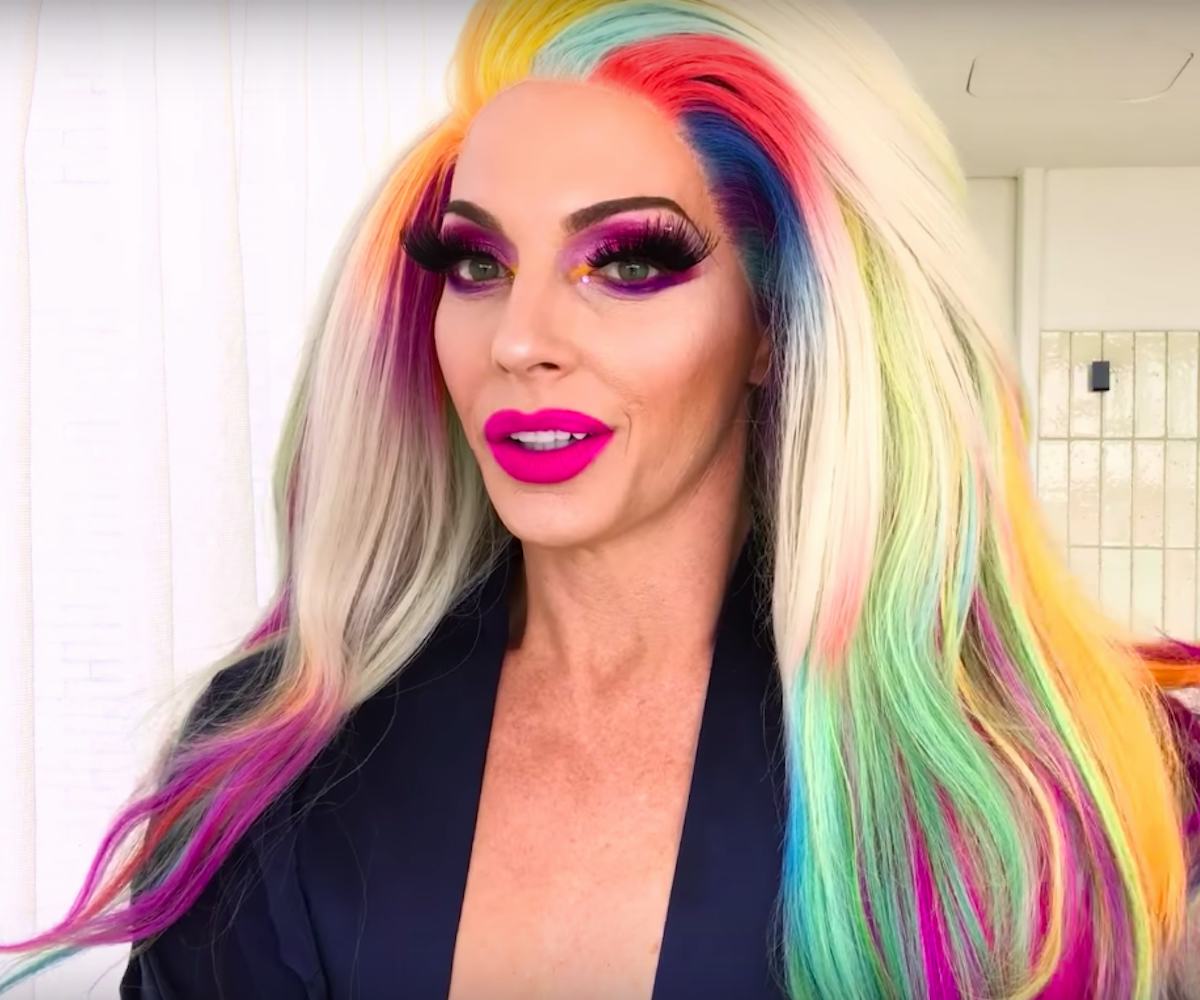 Screenshot via YouTube
'RuPaul's Drag Race' Star Alyssa Edwards Teaches Us How To Make Our Neon Eyeshadow Pop
Drag icon and RuPaul's Drag Race veteran Alyssa Edwards showed us how to recreate her hot pink going-out look for Vogue's Beauty Secrets series, and now I know what my weekend looks will be consisting of.
She also gave tips on how to keep neon makeup staying bright, which is essential knowledge if you ask me. The drag queen uses Anastasia Beverly Hills eyeshadow primer to make sure that even those in the very back seats of her sets see how bight her makeup is. When she popped neon pigments onto her eyes after priming, you could tell that they weren't going anywhere. Edwards also showed me that I absolutely must have the palette she used, which is her own collaboration with Anastasia Beverly Hills.
She also gave some advice for keeping lipstick flawless. A lip scrub, according to her, is a necessity for the perfect lip. The hot pink color she chose looked very smooth on her lip, so I'll trust her on that one. To finish off her look, she popped a few rhinestones on her eyes, giving me Maddy from Euphoria vibes.
One of the best tips that Edwards gave, though, was to change into something comfortable and soothing before getting into your routine (she opted for a nice silk robe), which honestly makes sense. Wearing something you love before getting into a beautifying routine surely has to help with self-esteem, which is much-needed when you're about to be looking into a mirror for, like, 30 minutes.
Watch Edwards get super glammed, below—and take notes!