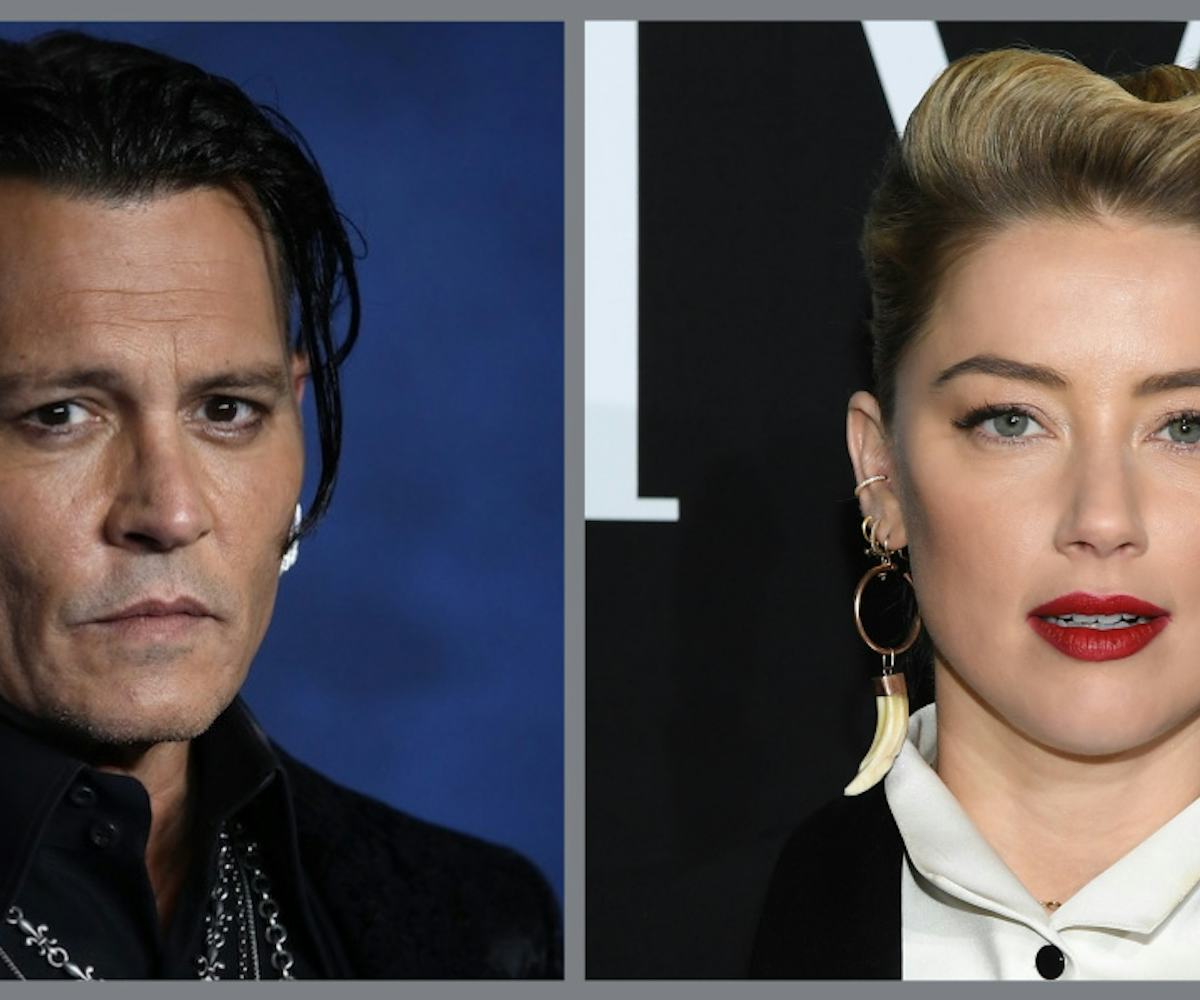 Photo by John Phillips, Pascal Le Segretain/Getty Images
Johnny Depp Is Suing Amber Heard For Defamation
He's seeking $50 million in damages
Johnny Depp has filed a defamation lawsuit against ex-wife Amber Heard, just a few months after she published an op-ed to The Washington Postdetailing the backlash she received for speaking out regarding his alleged domestic abuse. Depp is seeking $50 million in damages, claiming all allegations are false and were made by Heard in an effort to "advance her career." Additionally, Depp alleges, "Ms. Heard is not a victim of domestic abuse; she is a perpetrator."
The lawsuit, obtained by The Blast, claims to have third-party witnesses and police officers who have "conclusively refuted" that Heard was ever abused. Back in May 2016, Heard was granted a restraining order after filing for divorce from Depp. At the time, photos were shared to People displaying injuries visible on her face. In a statement released at the time, Heard alleged, "during the entirety of our relationship, Johnny has been verbally and physically abusive to me. I endured excessive emotional, verbal and physical abuse from Johnny, which has included angry, hostile, humiliating and threatening assaults to me whenever I questioned his authority or disagreed with him." In 2017, Depp's former business managers claimed Heard's accusations were accurate.
Now, per the report, Depp alleges that he experienced "damage to his career" when he was dropped from Pirates of the Caribbean four days after the op-ed was released (though it appears he has been able to find major jobs elsewhere, despite his alleged abuse), and that all allegations made prior are false.
Heard has yet to make a public comment regarding the lawsuit.