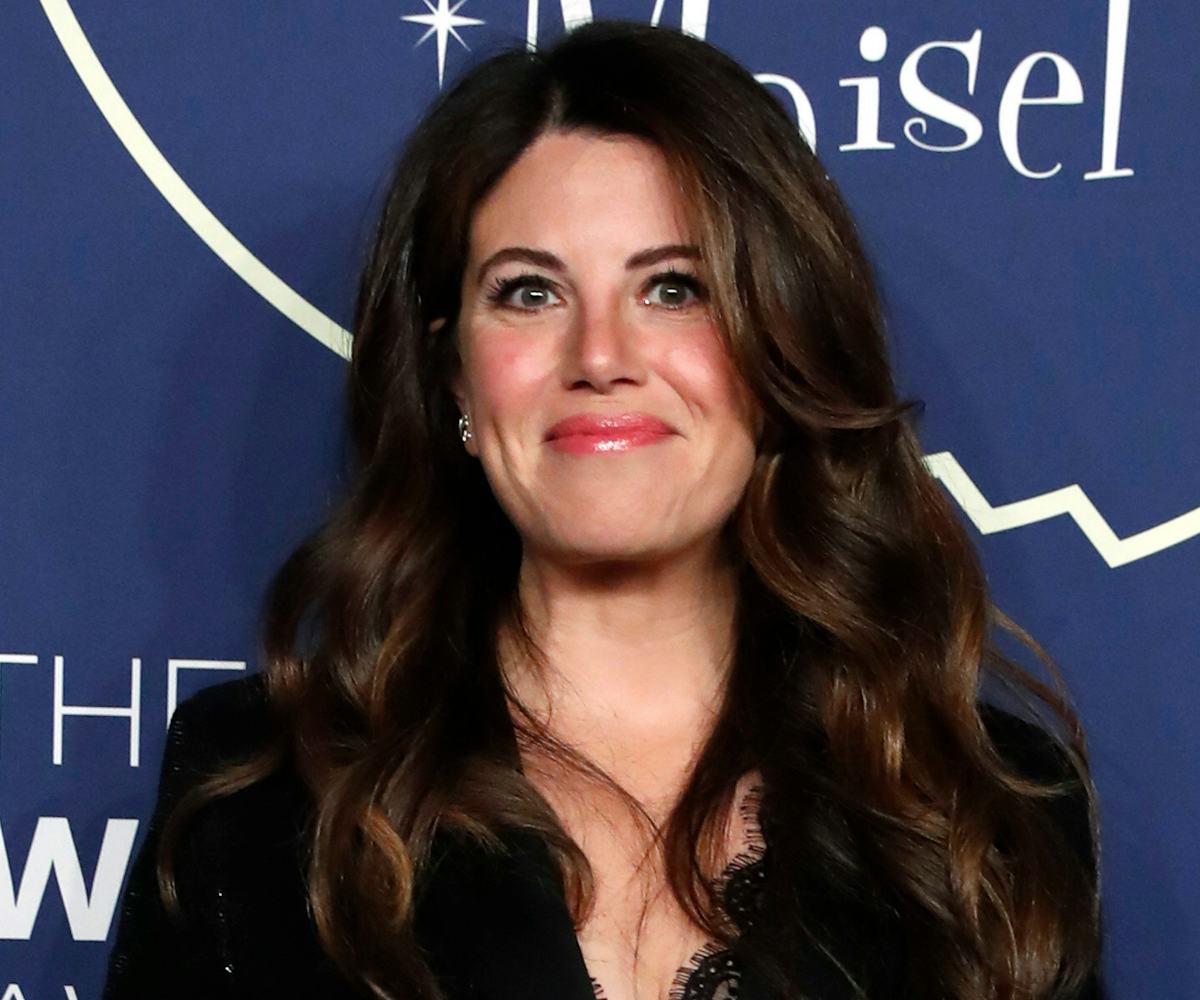 Photo via JASON SZENES/EPA-EFE/Shutterstock
Monica Lewinsky To Produce 'American Crime Story' On The Clinton Scandal
Starring Beanie Feldstein of 'Booksmart' as her
The third and newest season of Ryan Murphy's American Crime Story will tackle the Bill Clinton-Monica Lewinsky scandal, and Lewinsky herself will be producing the season.
This season of the anthology series will be titled Impeachment and will star Beanie Feldstein as Lewinsky. Seeing as the star is known for more comedic roles like Molly in Booksmart, we're excited to see her tackle a much more serious topic. The series will also star Sarah Paulson as Linda Tripp, who recorded phone calls with Lewinsky about her relationship with Clinton and later turned them in to Independent Counsel Kenneth Starr, and Annaleigh Ashford as Paula Jones, who sued Clinton for sexual harassment. It hasn't been announced yet who will play the role of Bill Clinton.
Per The Hollywood Reporter,the script will be based on Jeffrey Toobin's A Vast Conspiracy: The Real Story of the Sex Scandal That Nearly Brought Down a President. Murphy optioned the book in 2017 but canceled the season because he found it "gross" to tell Lewinsky's story for her. In an interview in 2018, he recalled telling her, "If you want to produce it with me, I would love that; but you should be the producer and you should make all the goddamn money."
"This franchise re-examines some of the most complicated, polarizing stories in recent history in a way that is relevant, nuanced, and entertaining," FX CEO John Landgraf said in a statement. "Impeachment: American Crime Story will likewise explore the overlooked dimensions of the women who found themselves caught up in the scandal and political war that cast a long shadow over the Clinton presidency."
Production for this season will start in February and the premiere is scheduled for September 27, 2020.