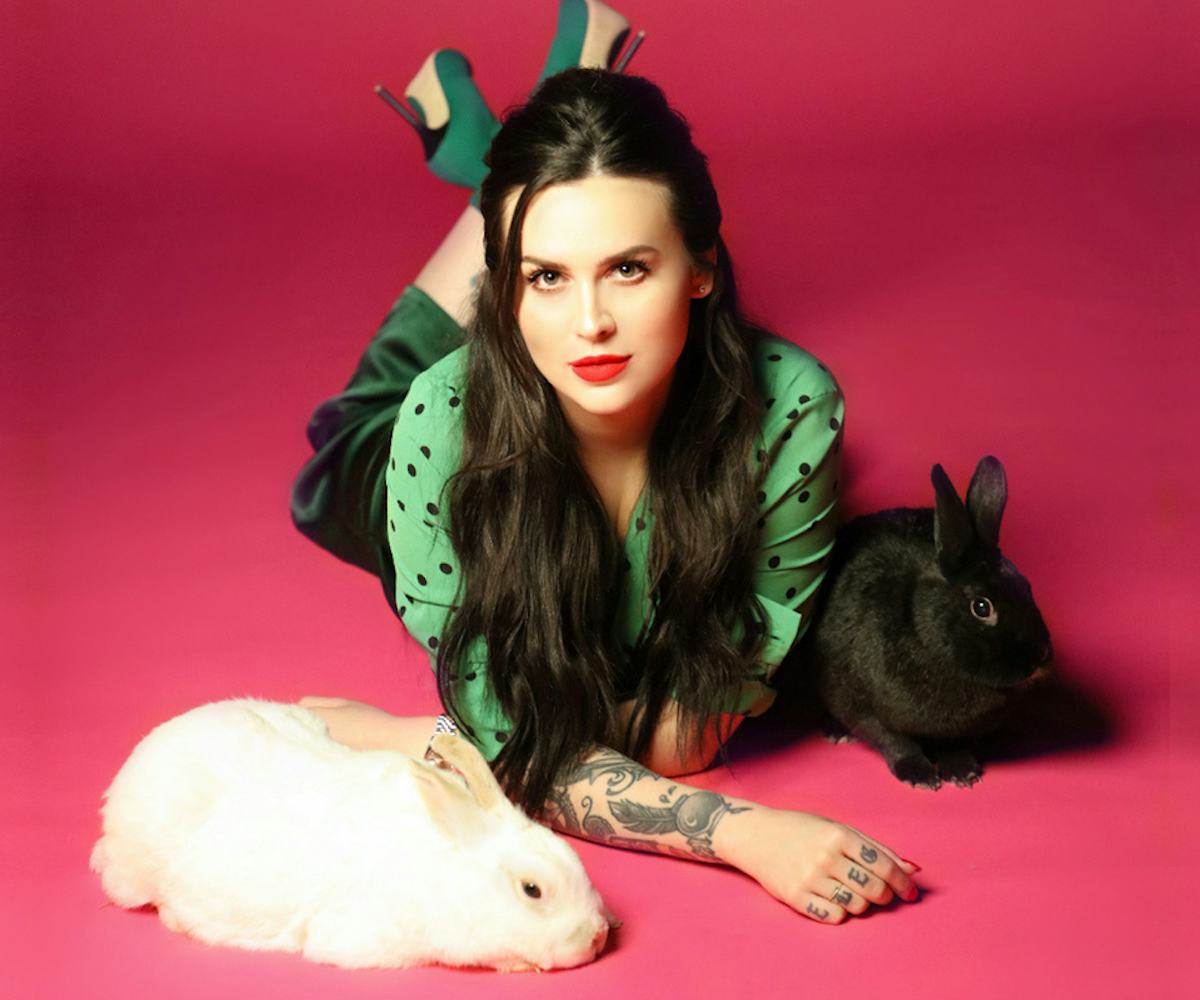 Courtesy of Anna Moon
Anna Moon's New Song "Tightrope" Has Some Serious Amy Winehouse Vibes
It's a reminder to get rid of toxic people in your life
There's no room for toxic people in 2019. Proper self care is surrounding yourself with people who lift you up; whether you're in a bad relationship, one-sided friendship, or have that one family member that doesn't love you for you, it's time to cut the ties and let go. Anna Moon does just that on her new single "Tightrope." Today, she premieres the song and visuals exclusively via NYLON.
Anna Moon sums up the vibe of the song pretty concisely right from the top of the chorus when she sings, "I just wanna do my own thing." She tells us, "More than just a break up song, I wrote 'Tightrope' about being the bigger person, trusting your gut, and letting go even when it's hard. I want to empower people to find strength within themselves to seek happiness if you're in a relationship that isn't a good one." As her mother always told her, "life is too short to not be happy," so this song is all about knowing your worth, and not letting anyone or anything hold you back from living your best life.
Within seconds of hitting play, you'll get a heavy dose of nostalgia from Moon's voice: She's serving straight up Amy Winehouse vibes on vocals. The '50s-esque accompaniment that's both snarky and seductive will have you ready to throw on some heels and dance away from all the fuckbois and girls; so turn the volume up and start deleting numbers from your phone.
Watch the video for "Tightrope" below.