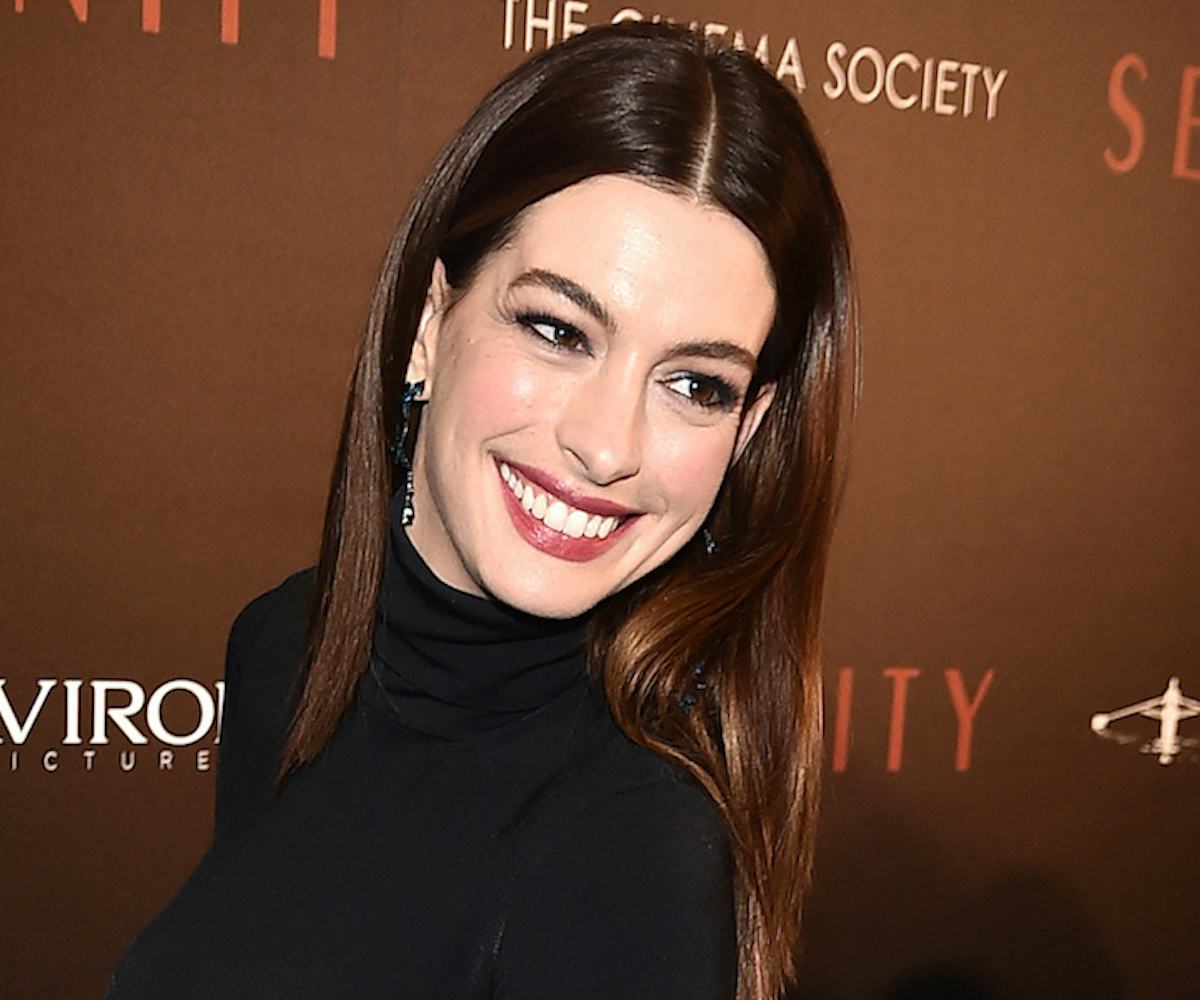 Photo by Theo Wargo/Getty Images
Anne Hathaway Doesn't Think The Oscars Could Be "Worse" Than When She Hosted Them
It's nice that she can laugh about it now
Anne Hathaway knows how to make a joke at her own expense. Back in 2011 (and in the years following), Hathaway received plenty of hate for her gig hosting the Oscars with actor and alleged sexual assailant James Franco. As movie fans geared up to watch the host-less Academy Awards tonight, Hathaway joked via social media that this year probably wouldn't (or, couldn't) end up as bad as her time on stage.
Hathaway posted to Instagram a photo of herself hosting the Oscars, alongside a lazy, unprepared Franco, captioned, "No matter what happens with today's show, just remember, it's already been worse. Happy Oscars!"
It was only this month that Hathaway spilled serious tea regarding her ill-fated time as Oscars host, and admitted that Franco convinced her to join him up on stage (after she turned down the gig) before putting absolutely zero work in. She was left to scramble to make up for his lack of effort, which haters and critics latched onto while ignoring Franco's arrogance.
Luckily, Hathaway is able to laugh about it now, and I love her even more because of it.