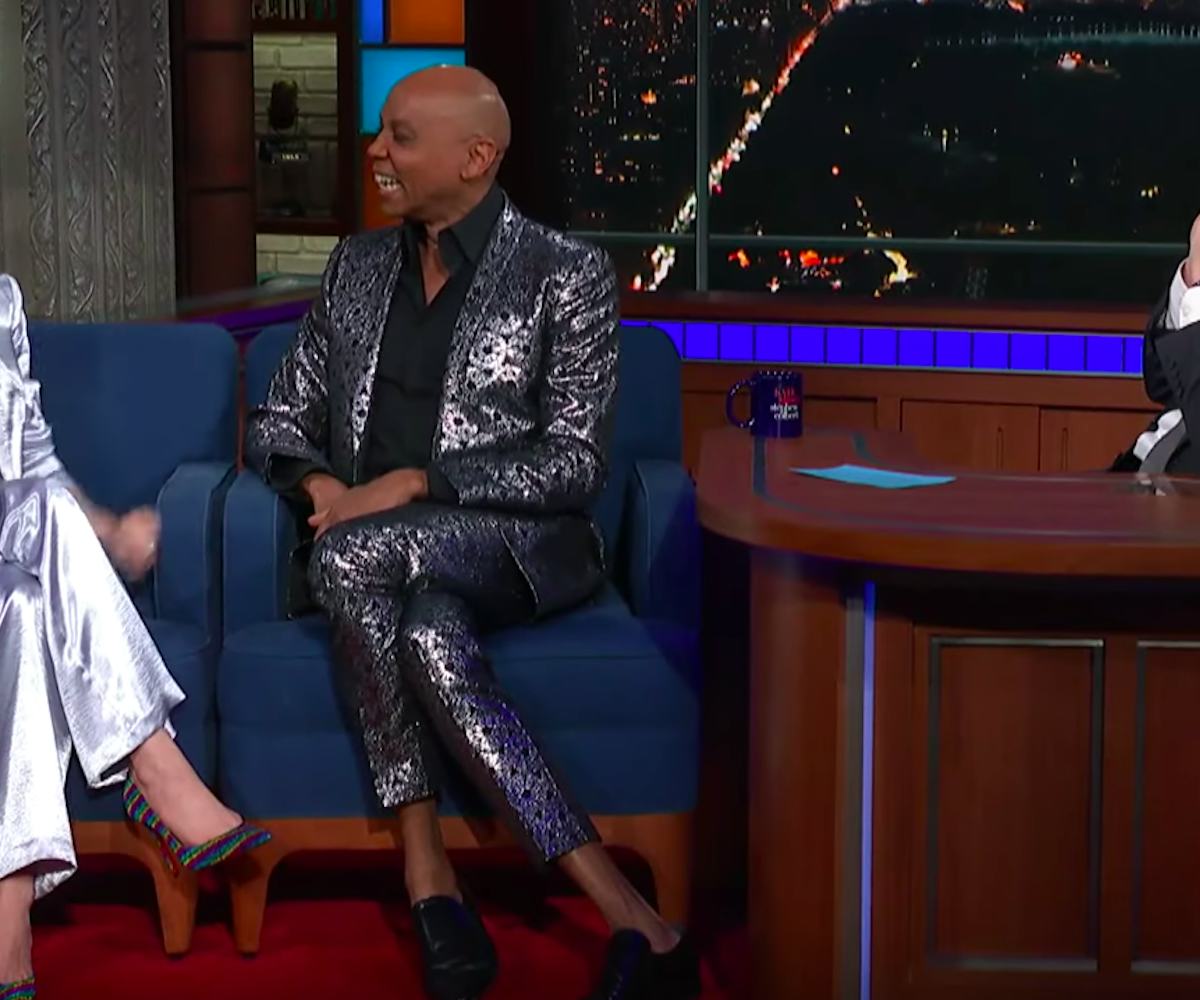 Photo courtesy of CBS.
RuPaul Surprised 'Drag Race' Superfan Anne Hathaway, And She Started Crying
She "stepped her pussy up" to talk to him though
Turns out, Anne Hathaway is one of the millions of Americans living with a RuPaul's Drag Race obsession.
The actress was a guest on the Late Show with Stephen Colbert to promote her upcoming film, The Hustle, and the host asked what shows she likes to watch for comfort. The only program she watches that doesn't involve people dying (Game of Thrones, Killing Eve) is RuPaul's Drag Race. She admitted that she'd never met the host and probably wouldn't be able to speak if she did. Little did Hathaway know, RuPaul was in the building and ready to make Hathaway's dream come true.
Hathaway gushed when RuPaul pranced out with a singsongy "hiiiiii." It was the kind of pure excitement you might witness from someone at Disneyland for the first time, leading Hathaway to start crying. But the best moment, and definitive proof of her fandom, came when it was time for her to speak to the part of the show she's enjoyed the most. Straight away, Hathaway mentions Monet X Change's journey between Season's 10 and 11. The Academy Award winner got emotional as she admired how much Monet has "stepped her pussy up" and that she's done the same as an actress.
Check out the clip below and let it purify your heart.