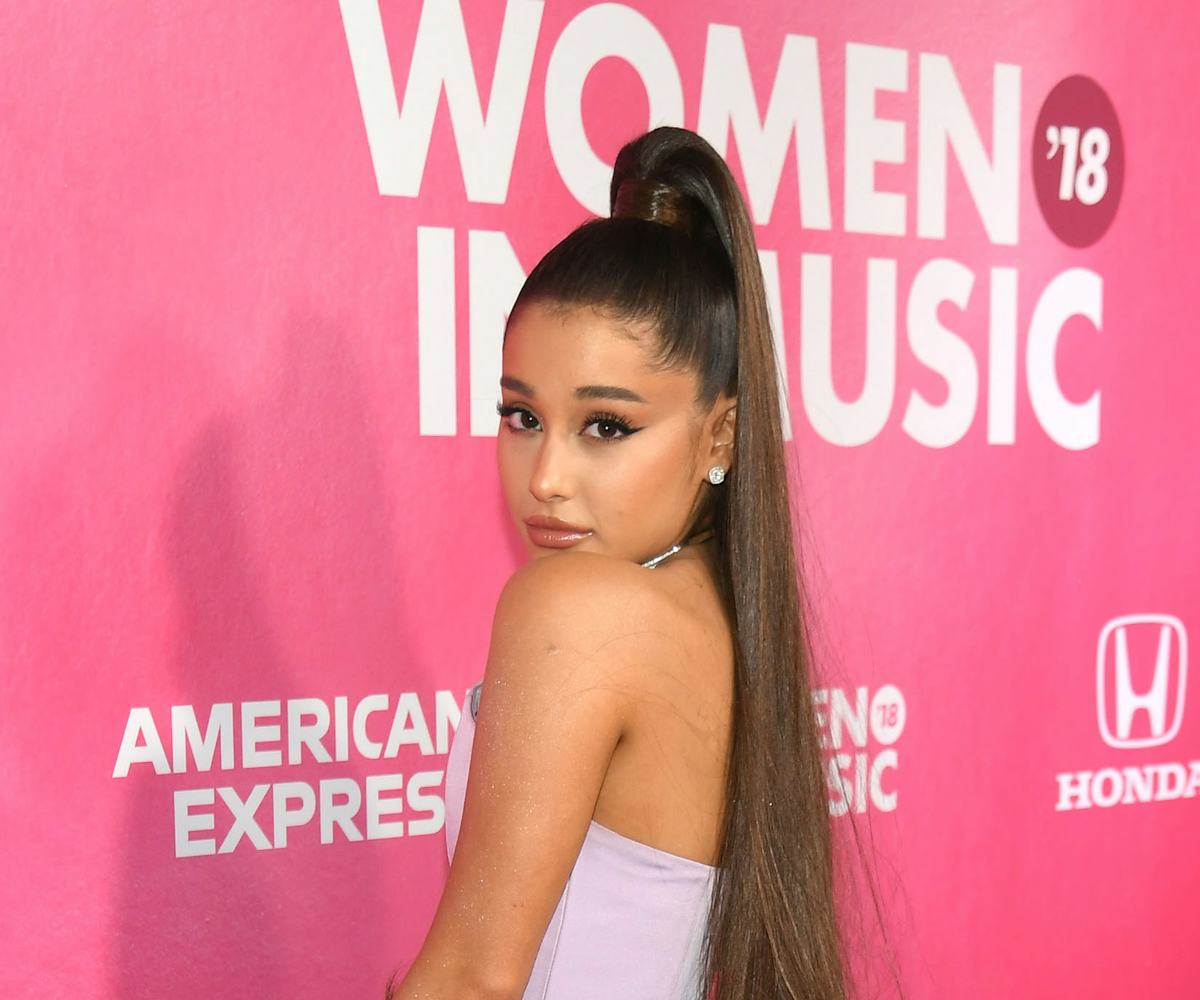 Photo by Mike Coppola/Getty Images for Billboard; Photo by Ser Baffo/Getty Images for BET.
Ariana Grande Recruits 2 Chainz For "7 Rings" Remix Following Copying Accusations
When damage control turns into a collaboration?
When Ariana Grande's video for "7 Rings" came out last week, many people drew comparisons to other songs and visuals. Princess Nokia's song "Mine" was brought up, as was Soulja Boy's "Pretty Boy Swag." Another was 2 Chainz, who appeared to think the setting of Grande's video looked very similar to the pink trap house he created in 2017. Well, it looks like the singer has squashed whatever beef that might've existed between at least one of the three artists by inviting 2 Chainz on a remix of the track.
"It's mine, invest it," he raps on the song, giving a nod to his own song "Spend It" which some also thought Grande ripped off. "I got the cash if I don't get credit." To really drill in that everything's cool between the two, the art for the single is a pink trap house.
Well, that's one way to get people to stop talking. Or, rather, to get them to start back up again, but in a less accusatory way. Listen to the track, below.