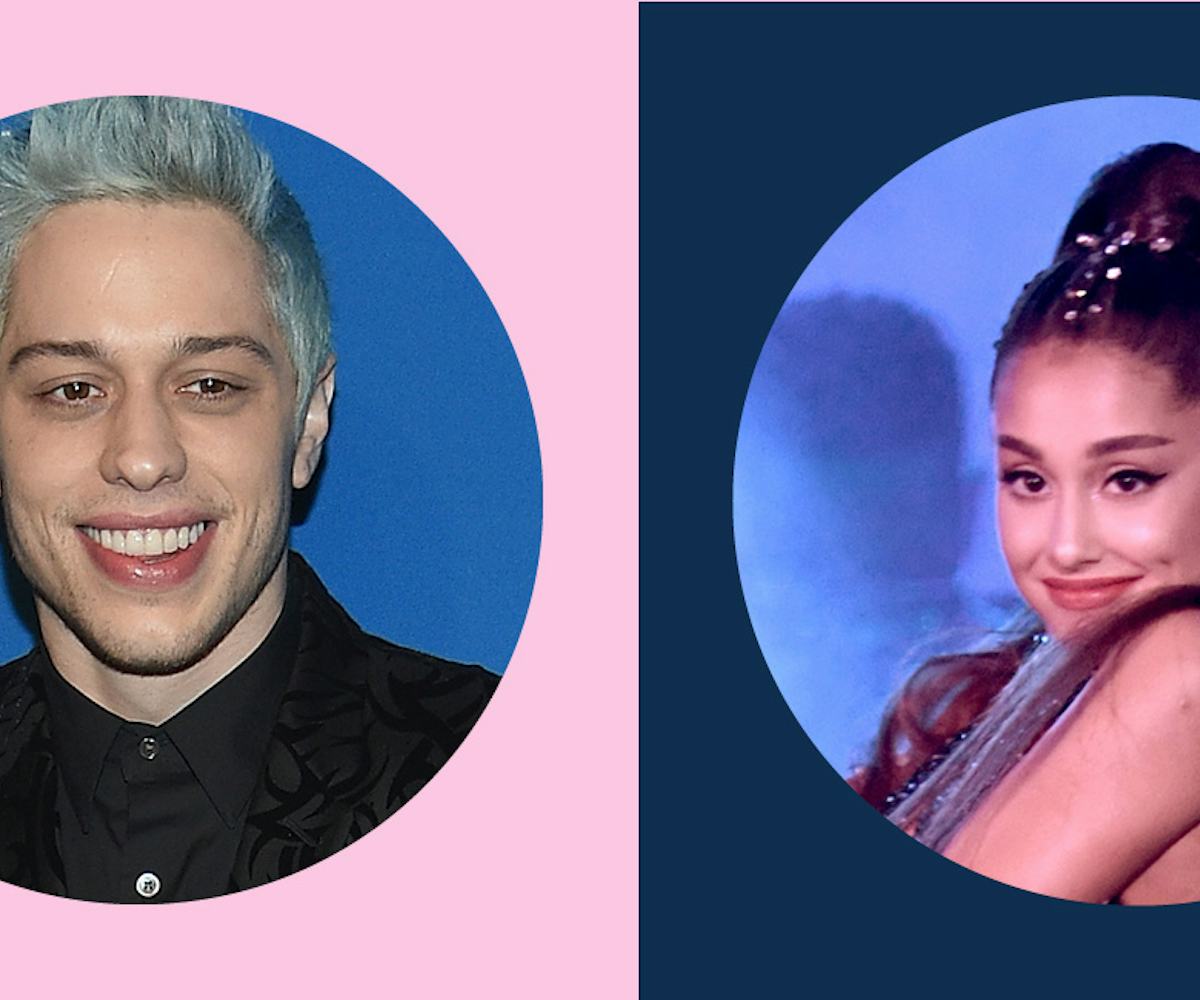 Photos by Kevin Winter and Dimitrios Kambouris/Getty Images
Ariana Grande Wants People To Stop Bullying Pete Davidson
"I care deeply about Pete and his health"
Ariana Grande addressed her fans in an Instagram story regarding the treatment of her ex-fiancé, Pete Davidson, after he made a statement about how he's been bullied for the past nine months.
The singer wrote alongside a screenshot of Davidson's post, "I know u already know this but I feel I need to remind my fans to please be gentler with others. I really don't endorse anything but forgiveness and positivity. I care deeply about Pete and his health."
Grande, perhaps referring to her subtweets aimed at Davidson after he jokingly proposed to Maggie Rogers on Saturday Night Live, said that she has "learned thru my own mistakes not to be reactive on socials so I do understand. But you truly don't know what anybody is experiencing ever. Regardless of what they choose to display on social media or how they may appear in public. I can promise u that, so please let whatever point you're trying to make go."
"Thank u, next" is, at its core, a song about friendship and growing from your mistakes. Grande reiterated that it is definitely not a song meant to slander her exes, especially Davidson, writing, "I will always have irrevocable love for him and if you've gotten any other impression from my recent work, you might have missed the point."
Davidson's remarks about the bullying he received came shortly after a video, in which a waiter had queued up "thank u, next" to play in the restaurant Davidson was dining at, went viral.