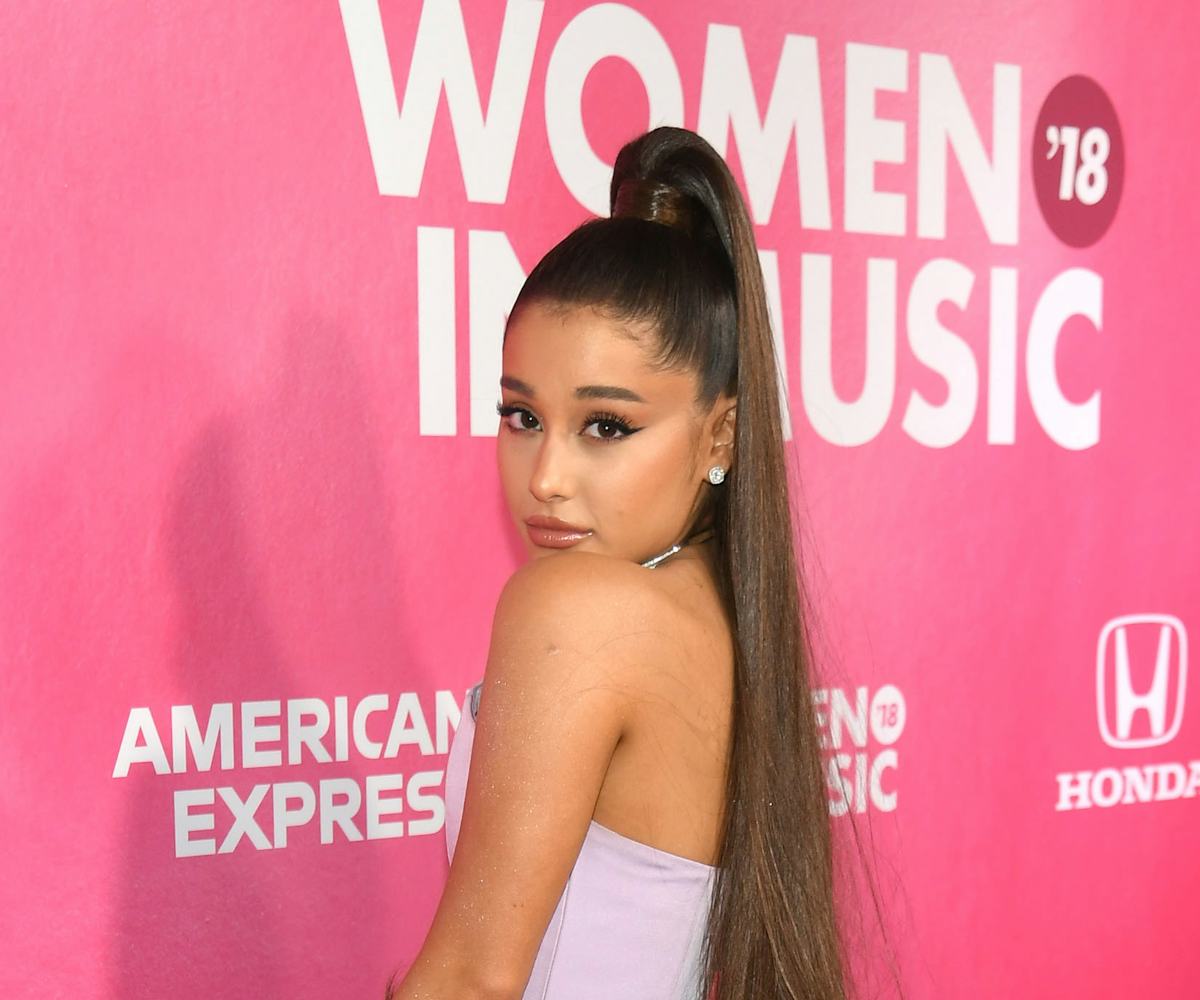 Photo by Mike Coppola/Getty Images for Billboard; Photo by Frederick M. Brown/Getty Images.
Ariana Grande Defends "Productive Conversation" With Misogynist Piers Morgan
After people accused her of being "complacent"
For some reason, Ariana Grande and Piers Morgan sat down for a chat Wednesday night. The singer says she ran into him in a restaurant and the two had a "v productive conversation." Grande feuded with Morgan back in November over the sexist comments he made about the band Little Mix. The meeting, we guess, was meant to be some sort of peace treaty, but, given the fact that Morgan has said a lot of terrible thingsabouta lot of peoplebefore, Grande got a ton of heat, which she is now attempting to diffuse.
When somebody on Twitter brought up that Morgan "literally body shamed Little Mix," she responded by saying that that's one of the things they talked about. "I am a peaceful but passionate person and i will kindly say everything on my mind to a person's face if i have the chance. which i did," she wrote. "I don't understand what is so evil about having conversations w people. in what world did i excuse what he has said?" She then said that she knows trying to talk "some sense" into a person is "highly unlikely," but that she "will not apologize for trying."
Another Twitter user accused Grande of being complacent, which she said she was anything but, adding, "I won't stop having conversations w people i disagree w when i see the opportunity to. hope u would've done the same." She signed off with this note: "Bruh i just wanted to try. and speak my mind. i try my best to have faith in people. as hard as it is. anyway....... goodnight."
Morgan, meanwhile, is busy taunting Alexandria Ocasio-Cortez for "lying" about the Jussie Smollett attack. Seems like it was a "v productive conversation," indeed.