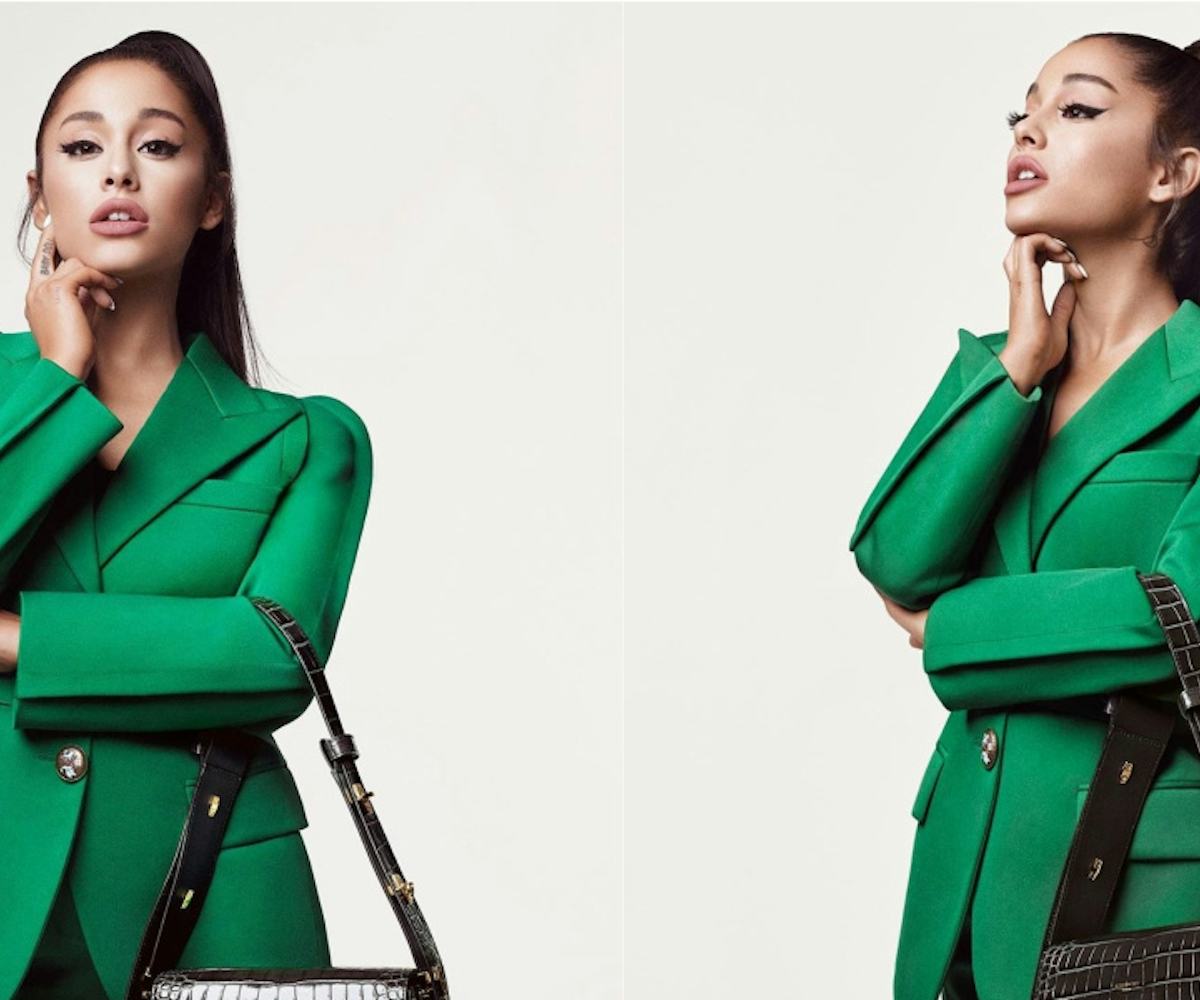 Photos via @givenchyofficial on Instagram
Ariana Grande's Glorious Campaign For Givenchy Is Here
Ariana Grande's campaign visuals for Givenchy have finally been revealed, and they're absolutely flawless. Grande rocks a range of looks, including one particularly stunning emerald green power suit with sculpted shoulders that give me life. While the singer's butt-length extensions stole all the attention in the teasers, that's not the case for the campaign. (Though, admittedly, her pony looks sleek as always.)
In a slideshow post to Instagram, Grande ushered in the launch with a short but sweet statement: "Honored to be your girl and wear these looooks @givenchyofficial." After her signature cloud emojis, she added, "Happy campaign reveal day. can't wait for everybody to see all of the photos." And by "all," she means a whopping 15 images showing off the looks, with a few artsy edits added in for good measure.
In addition to the suit, Grande's looks include two textured blouses, one of which resembles her favorite clouds with poufy sleeves and features fern-like designs. The other features a regal, ruffled turtleneck and a floral print. Unfortunately, only the suit has been shown in full color so far, so, until Grande or Givenchy decides to reveal more images (if ever), we will have to be satisfied with the black-and-white imagery.
See more photos, below.