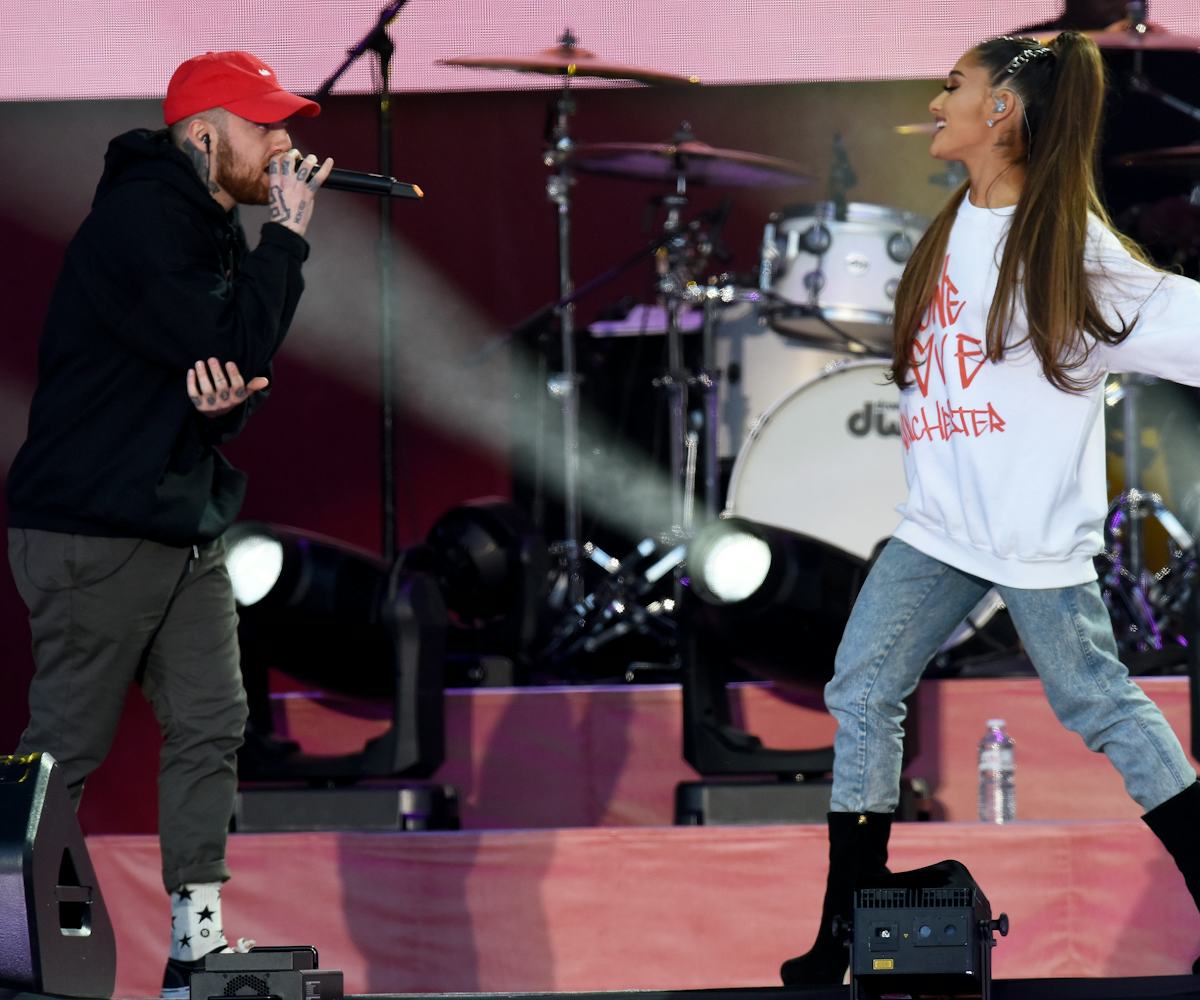 Photo by Getty Images/Dave Hogan for One Love Manchester.
Ariana Grande Wasn't Happy About Mac Miller Losing Grammy To Cardi B
She send some angry tweets following the ceremony
Ariana Grande still isn't too happy with the Grammys. Last night, she aired her frustration over Mac Miller losing the award for Best Rap Album—which he was nominated for posthumously—in a series of since-deleted tweets.
"Fuck," she wrote out, followed up by "trash" and "literal bullshit." Rapper Cardi B took home the award instead, and, after some people took Grande's messages to be shade toward her win, she quickly deleted them. She clarified in her replies that the tweets had "nothing to do w [Cardi]. Good for her. I promise. I'm sorry." When someone replied, saying that Cardi is actually "trash," she wrote: "She's not at all and that's not what I meant and u know that." Grande added that her frustration mostly had to do with the fact that the recording academy invited Miller's family to the award show, only to watch him lose.
Cardi B, meanwhile, posted a video after her win saying explaining that she read a story which outlined that, if Miller didn't win, his family wanted her to take home the award. "I'm sharing this Grammy with you motherfucker," she said. "Rest in peace."
She then posted a screenshot of the aforementioned story's headline, which Grande commented on with a series of hearts.