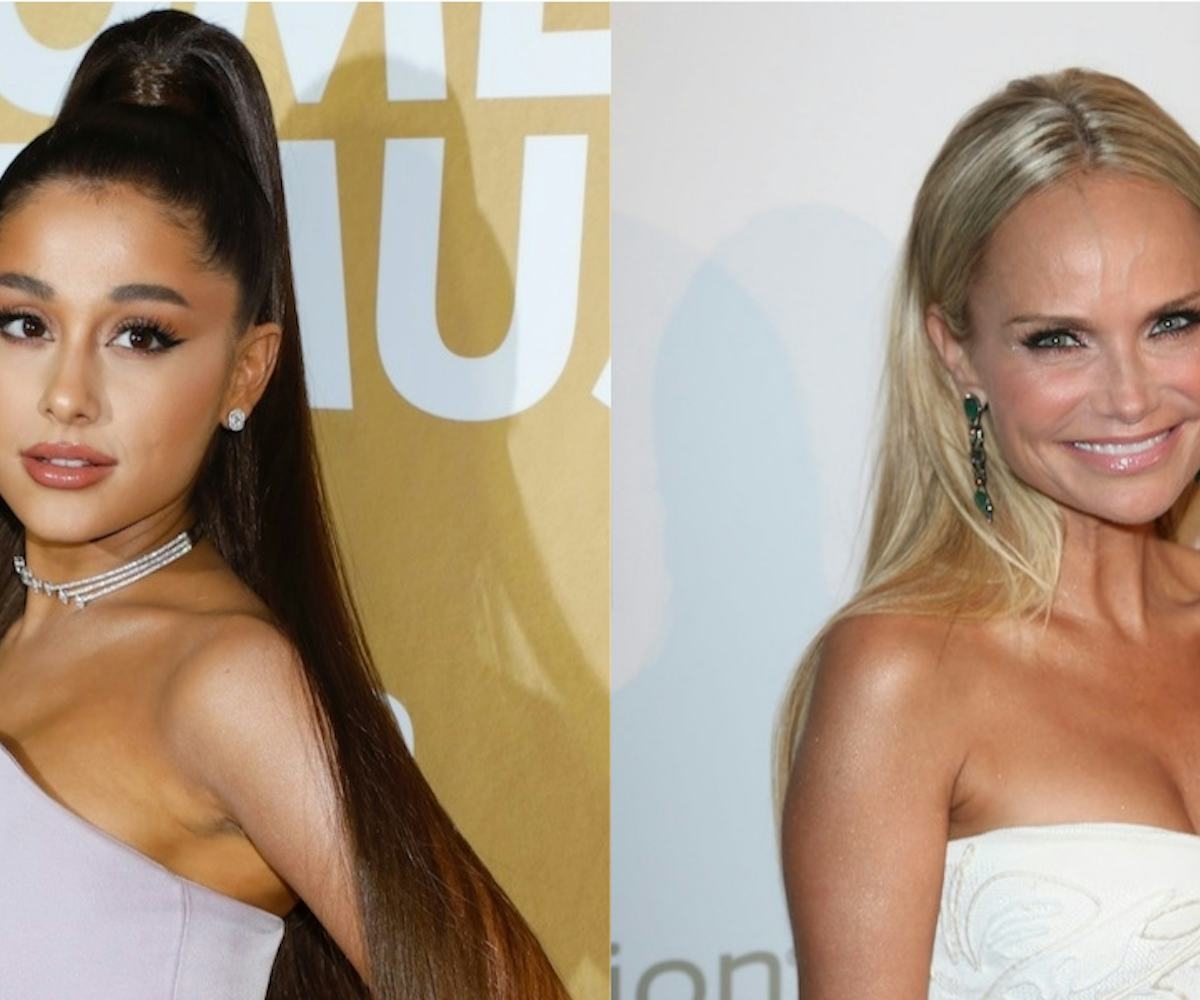 Photos via Shutterstock
Ariana Grande Duets With Kristin Chenoweth On Vintage Classic "You Don't Own Me"
It was featured in Grande's favorite movie 'The First Wives Club'
Ariana Grande has reminded us yet again of her love for cult-classic comedyThe First Wives Club, dueting with Kristin Chenoweth on "You Don't Own Me." The cover arrived early Friday as Chenoweth released her seventh studio album For the Girls, which also features Dolly Parton, Jennifer Hudson, and more on additional tracks.
The iconic 1963 Lesley Gore song has been covered numerous times (including once by Joan Jett), but there's no doubt that Grande's as obsessed with Bette Midler, Diane Keaton, and Goldie Hawn's goofy trio version as we are. If you're looking for Grande and Chenoweth to battle it out with whistle tones, this isn't the duet for you — Grande took the opportunity to flex her alto range, sinking into sweet low notes as she declares her independence in the lyrics.
Of course, Chenoweth and Grande are a match made in heaven by the musical theater powers that be. We all remember when Grande got engaged to Pete Davidson but, rather than tweeting about the big life change, was tweeting out lyrics to "Defying Gravity" from Wicked (for all you musical beginners, Chenoweth originated the role of Glinda on Broadway). How fitting that a little over a year later, they're singing an anthem for being free of suffocating relationships together!
Listen to "You Don't Own Me" below.