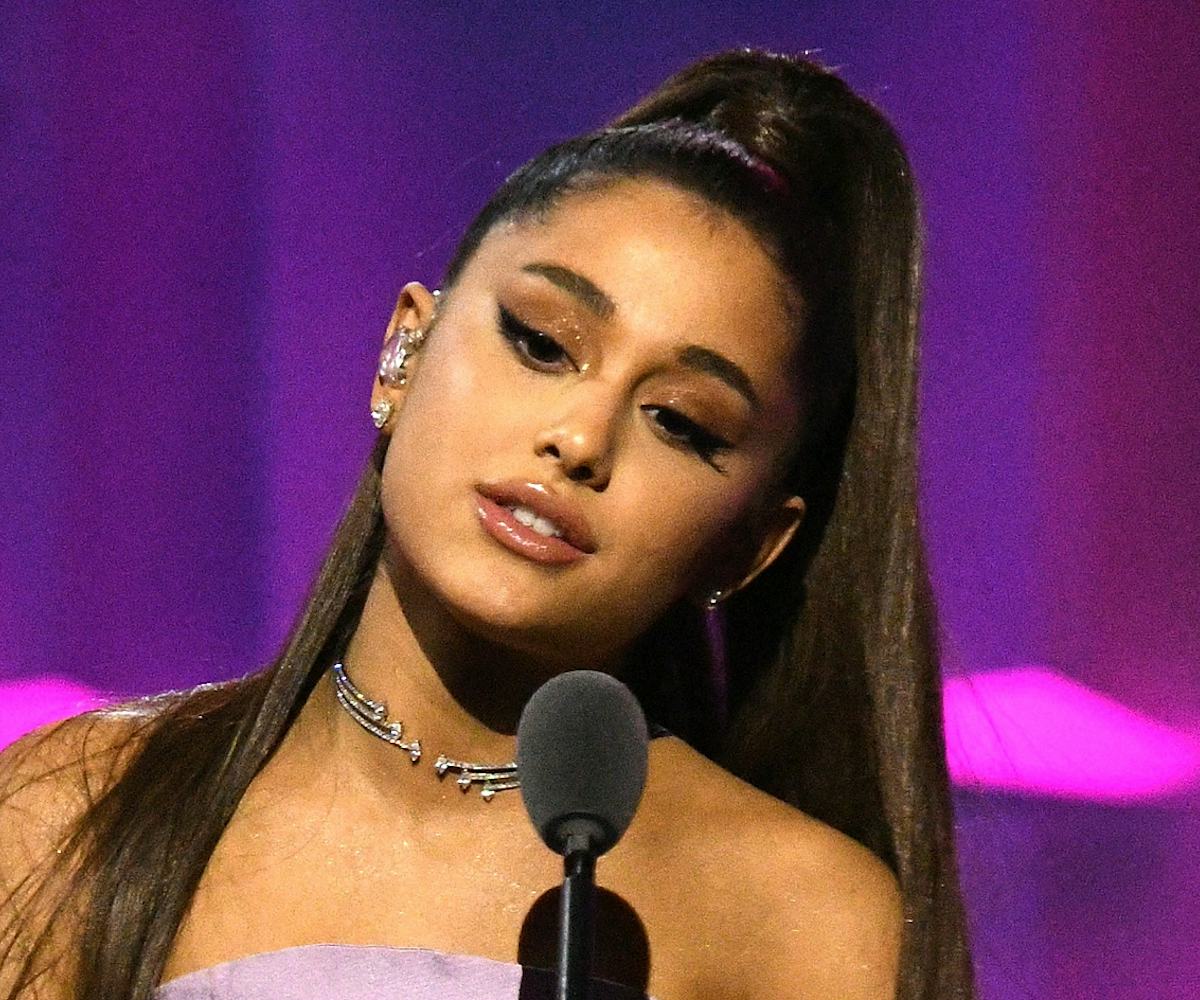 Photo by Mike Coppola/Getty Images for Billboard
Did A Beyoncé Stan Throw A Lemon At Ariana Grande?
During Ariana Grande's second Coachella set, someone in the audience threw a lemon at her, successfully hitting her in the chest. She deserves a big apology from the troll who threw it.
The act was caught on tape and further acknowledged by Grande during her set, when she said, "That's 'cause one of y'all threw a lemon at me, shit!" after letting out a surprised yelp. In the first video, you can clearly see the impact.
It's a pretty safe assumption that the source of the lemon was a rogue Beyoncé stan (with the lemon serving as a reference to Bey's Lemonade, obviously). While there's no tension between the two artists, there had been rumors that Grande made twice as much as Beyoncé for the headlining gig, so the Beyhive is feeling a little incensed. However, those rumors have been debunked by The Blast, and even if they were true, there's no reason to do something so sour. Grande didn't write the number on her contract!
Of course, the lemon-thrower could have just been an idiotic and drunk audience member who didn't mean to make a reference to Grande's predecessor and would have thrown anything at the singer, but this seems doubtful. There definitely had to be some meaning behind the lemon.
But, seeing as Grande has never been one to let an unfortunate circumstance get her down, we're sure she took that lemon and made lemonade.