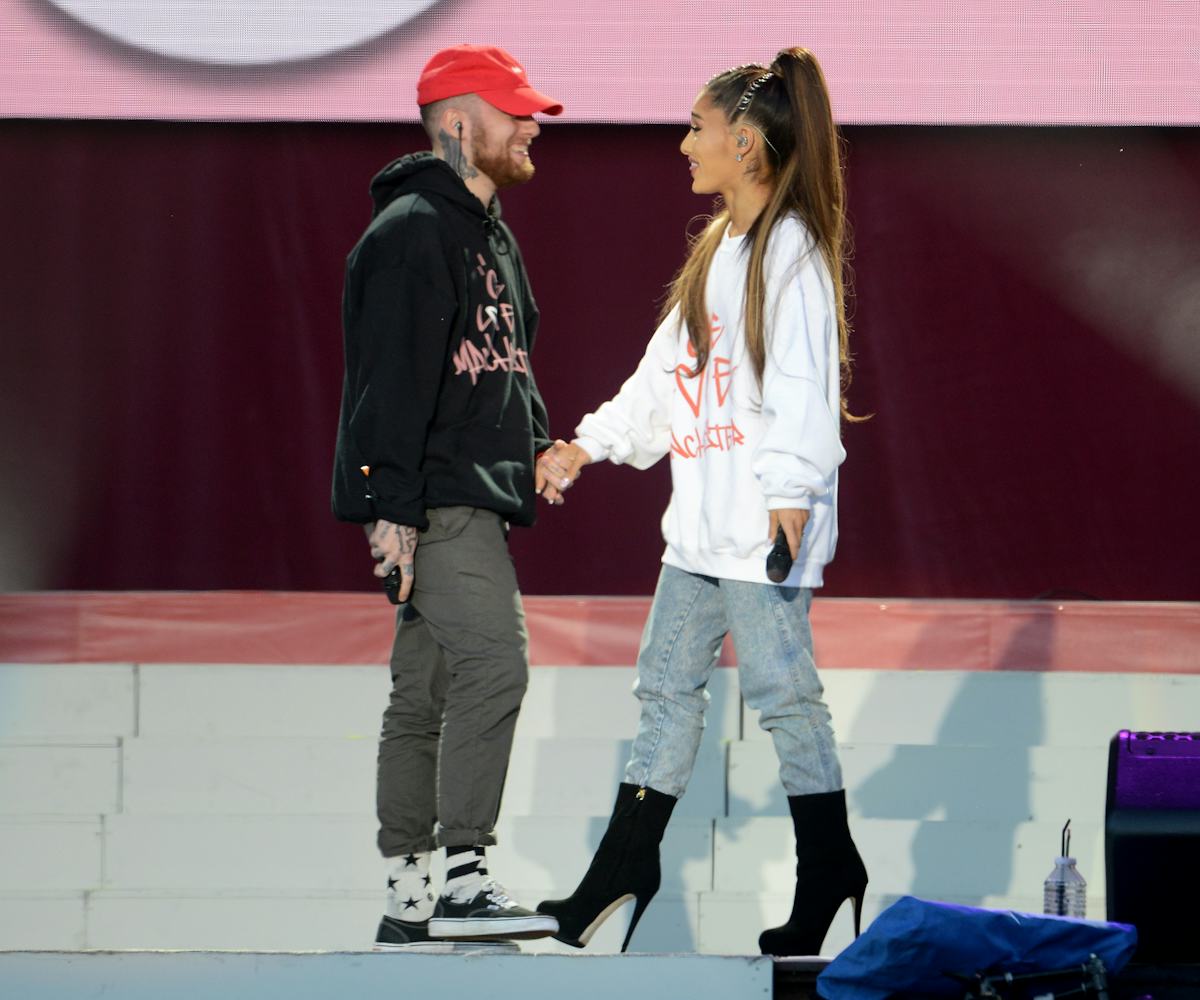 Photo by Getty Images/Dave Hogan for One Love Manchester.
Ariana Grande Fans Think This Song Is About Mac Miller
And mourning him while with Pete Davidson
Ariana Grande just released her latest album, thank u, next, and while the overall theme of the project is breakups and self-love and moving on, there's one particularly heartbreaking song that seems to be about her former boyfriend, the late Mac Miller.
"Ghostin'" is an emotional ballad that touches on grief and regret. Specifically, fans think it's about the collapse of Grande's relationship with Pete Davidson following Miller's death. "Know that it breaks your heart when I cry again," she sings during the chorus. "'Stead of ghostin' him." She adds later in the song: "Though I wish he were here instead/ Don't want that living in your head/ He just comes to visit me/ When I'm dreaming every now and then (and then)."
Prior to the album's release, a fan asked Grande what the song was about. She explained it involved "feeling badly for the person you're with bc you love somebody else. feeling badly bc he can tell he can't compare.... and how i should be ghosting him."
As if that wasn't enough sadness to contend with, fans also pointed out that the second half of "ghostin'" seems to sample's Miller's 2018 song "2009."
You can listen to "ghostin'" below.