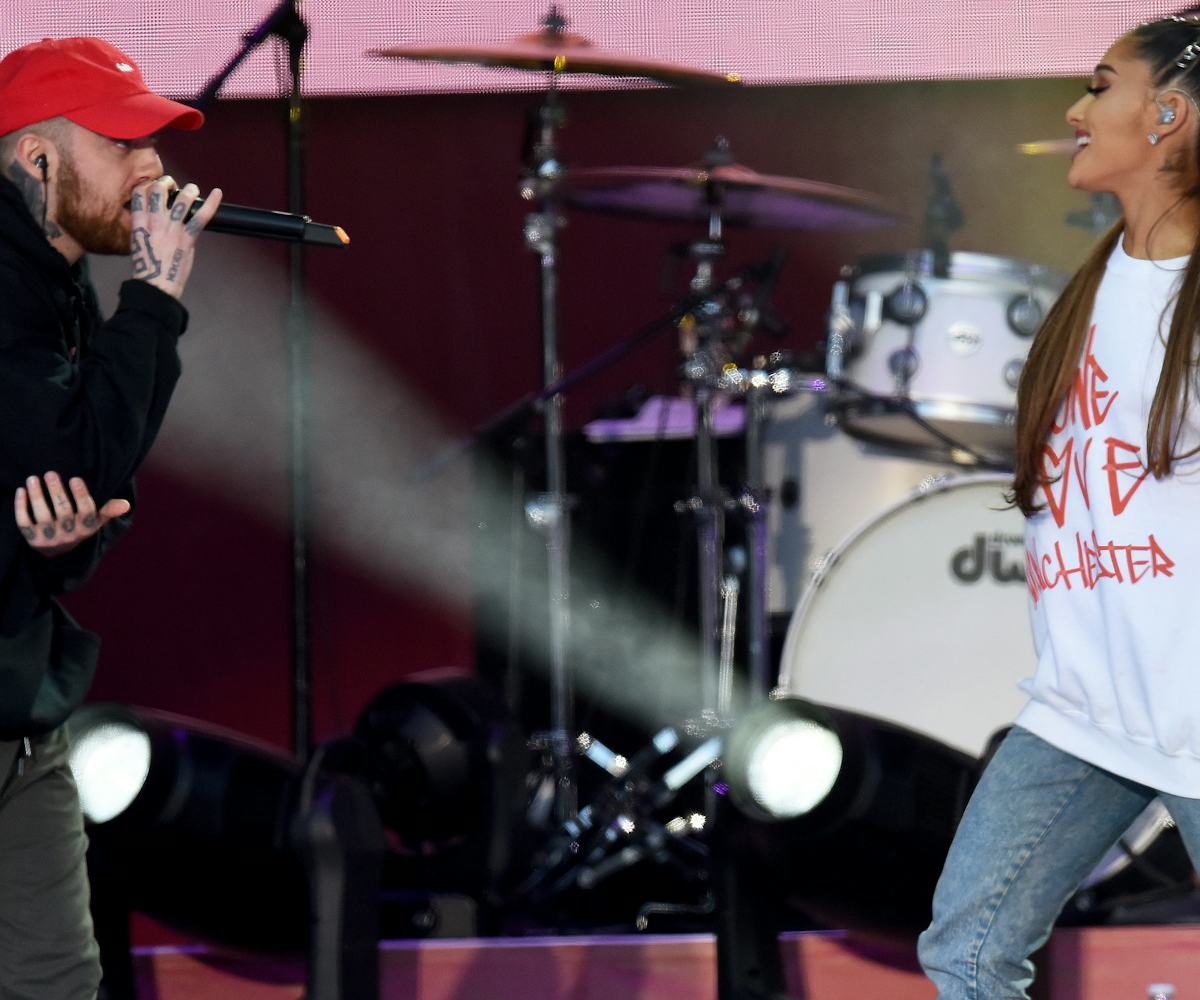 Photo by Dave Hogan/Getty Images
Ariana Grande Might Have A Song About Mac Miller In The Works
According to her 'Billboard' profile
There's a chance that, amongst the songs Ariana Grande is currently working on, one of them is about her late ex Mac Miller. Rumors about the track began after Grande's recent interview with Billboard, during which she played writer Natalie Weiner some new music.
"When we made 'The Way,'" Grande told the publication of her first track with Miller, "I was like, 'Oh, wow, I'm onto something here.'" Weiner noted Grande's shift in mood when mentioning her work with him, adding, "Her face dims slightly; just before this interview, she was working on a new song, which, when she plays it for me later, I realize is about Miller." Grande does not confirm this statement in the interview and has yet to make a statement on the matter anywhere else.
Miller and Grande worked on a handful of songs prior to his passing, including his track "My Favorite Part" and a remix of Dangerous Woman track "Into You." Grande mentioned the rapper in her latest single, "thank u, next," but left him out of the Mean Girls-inspired burn book in the music video, instead, having a photograph of him on her bedside table.