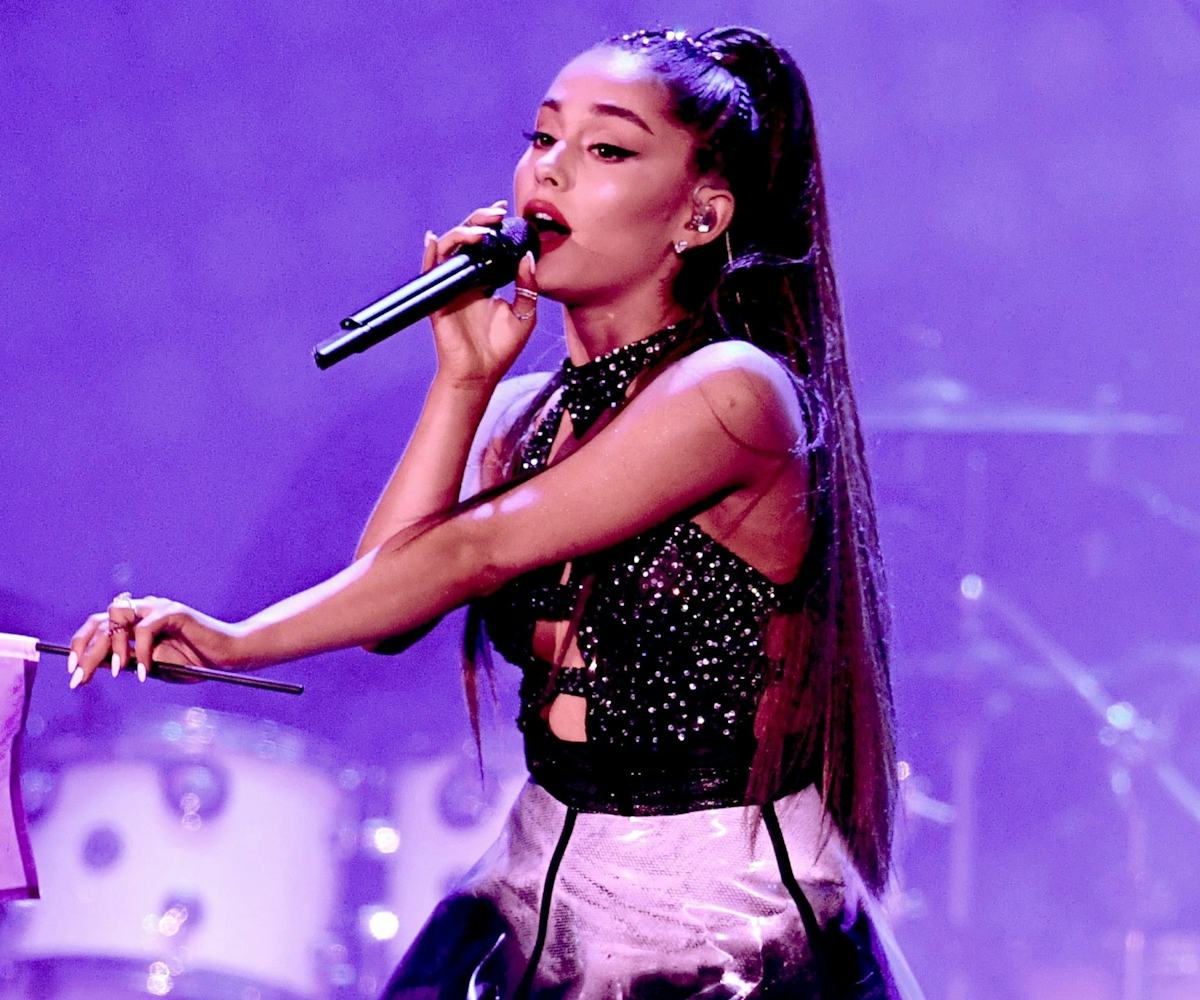 Photo by Kevin Winter/Getty Images for iHeartMedia
Ariana Grande Doesn't Think She's Exploiting The LGBTQ Community
She responded to the backlash about her headlining Manchester Pride
Ariana Grande has responded to criticisms following her announcement that she will be headlining Manchester Pride this year, citing her position as an LGBTQ ally as a valid reason for her to perform.
After the news was announced, many members of the LGBTQ community were skeptical of her being chosen. Many also blamed her for a spike in ticket prices. One tweet, which Grande then responded to, said that the situation, "kinda smells like exploitation of the lgbt community to me."
In a long note posted as a response to the criticism, Grande claimed that she has "nothing to do with ticket pricing... they're mostly out of my control." She then went on to talk about how much the LGBTQ community means to her and how supportive the community has been of her career.
"I want to celebrate and support this community, regardless of my identity or how people label me," she said. "LGBTQ representation is incredibly important, and I'm always proud to share the stage with LGBTQ artists!" While this sentiment is nice, it's devoid of understanding that Pride events are historically activist events instead of simply celebrations of our identity. We have not always been able to be "out and proud" every day of the year, and these events fight for that right.
She also noted that queer allies like Cher and Kylie Minogue have headlined the show before. She's not entirely at fault for accepting a gig that was offered to her, but, if she really wanted to show how much she cared about LGBTQ representation, it might have been best for her to have requested her spot be given to someone who actually publicly identifies as queer.