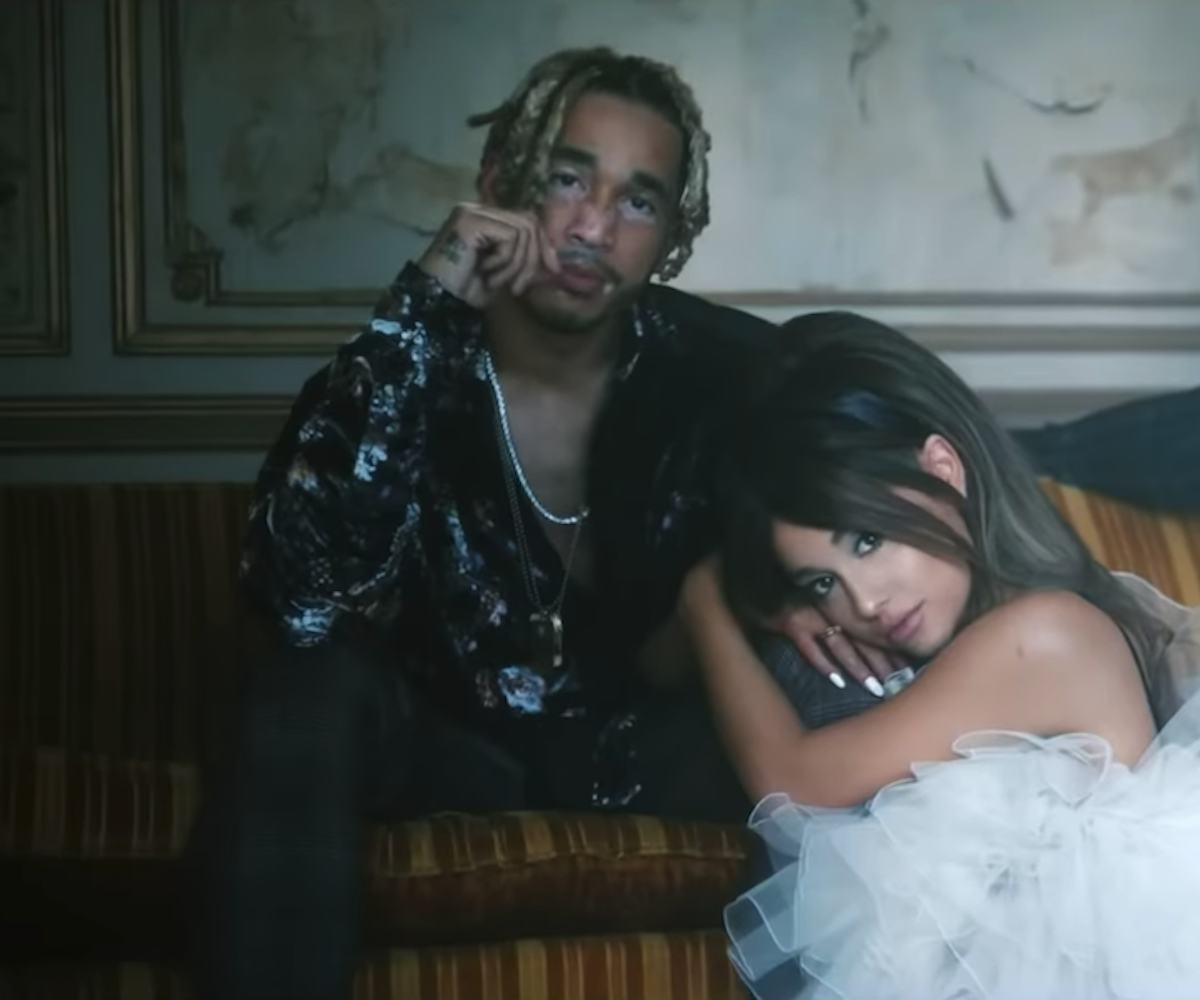 Screenshot via YouTube
Ariana Grande's Brother Confirms She's Dating Her "Boyfriend" Collaborator
We probably should have seen this coming
Ariana Grande's brother, Frankie, confirmed to Us Weeklythat his sister is dating her "Boyfriend" collaborator, Mikey Foster of Social House. Ari and Foster are currently touring together on the Sweetener tour, with Social House opening up for her each night.
Frankie shared with Us Weekly that he recently enjoyed a double date with the new couple, saying of the board game night, "It was really fun." He clearly approves of the two dating, gushing to the magazine, "I love Mikey. I think he's a really sweet guy. So talented. So kind and so caring."
Based on the undeniable chemistry Foster and Ariana had in their single and music video for "Boyfriend," and, well, the title and full-on hookup at the end of the video, we probably should have seen this coming a long time ago. Though, Ariana had stated at the top of the year that she'd be single for "the rest of this year/ probably my life" after her breakup with Pete Davidson. But New Year's resolutions are made to be broken, right?