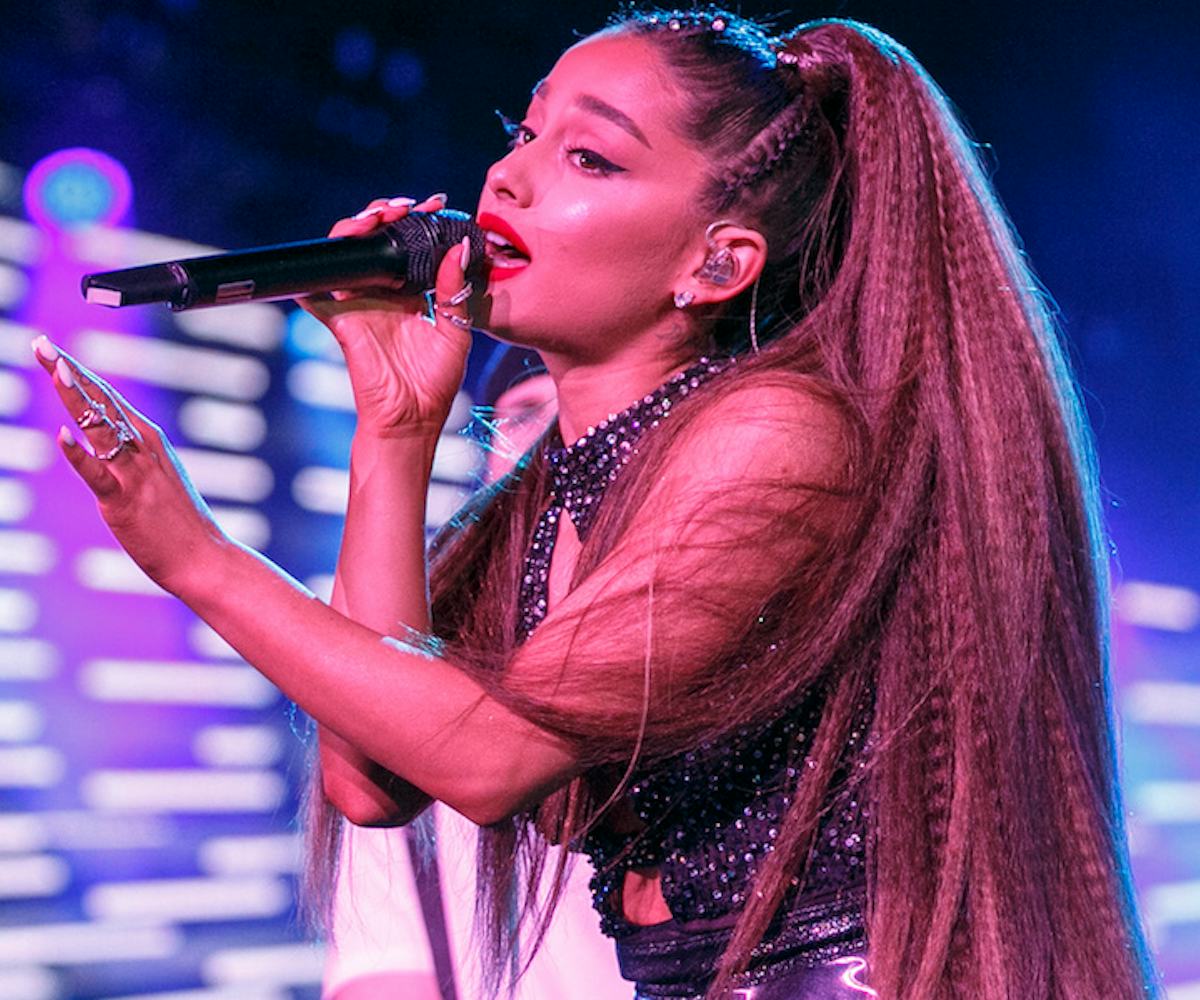 Photo by Rich Polk/Getty Images
Ariana Grande Donates Georgia Concert Proceeds To Planned Parenthood
Following fans calling on the singer to cancel
Ariana Grande has used her Atlanta, Georgia concert proceeds to benefit individuals affected by the state's anti-abortion laws. The singer has donated approximately $250,000 to Planned Parenthood, according to a new report by People. Prior to the concert, some fans had called upon the singer to cancel her Atlanta show as a means to fight back against the restrictions.
Dr. Leana Wen, president of the Planned Parenthood Action Fund, told People, "Ariana Grande's generous donation comes at a critical time—in Georgia and across the country, anti-women's health politicians are trying to ban all safe, legal abortion." She later added, "Thanks to inspiring support like hers, Planned Parenthood can continue to fight back—in the courts, in Congress, in state houses, and in the streets—against these dangerous attacks on people's health and lives. We are so grateful to Ariana for her longstanding commitment to supporting women's rights and standing with Planned Parenthood to defend access to reproductive health care. We won't stop fighting—no matter what."
Georgia's anti-abortion bill was signed into law at the beginning of May, actively making abortion after six weeks—just two weeks after a skipped period—illegal. Not only that, but miscarriages can leave women vulnerable to charges of second-degree murder, and leaving the state to seek an abortion would qualify as conspiracy to commit murder. Plenty more states—Ohio, Mississippi, Alabama, and counting—have passed similar, if not worse, legislature as well.
To find out how you can help individuals in these states, click here.