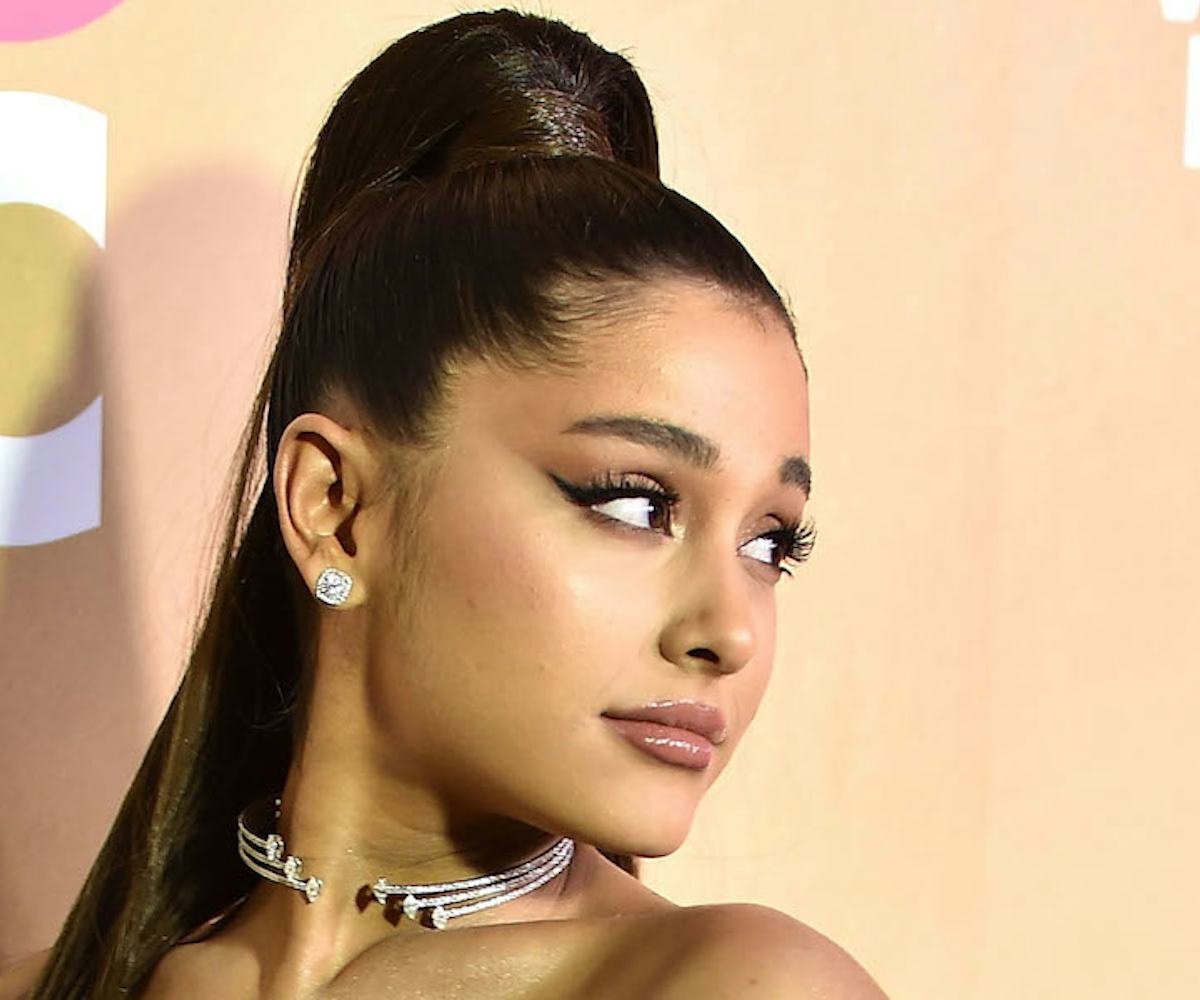 Photo by Theo Wargo/Getty Images
Ariana Grande Might Start Selling The Perfect Breakup Self-Care Products
Thank u, next scented candle, please
Ariana Grande is once again looking to trademark a phrase to be emblazoned across scented products. This time, it's her album and song title "thank u, next." Per a new report by TMZ, Grande has applied to register the phrase "Ariana Grande Thank U, Next," for use across a long list of potential products, all of which seem like the perfect addition to your self-care routine. With thank u, next bumping in the background, Grande is setting out to have a monopoly on the breakup economy.
According to TMZ, Grande's list includes perfumes, colognes, body lotions and scrubs, bath and shower gels, and body mists and powders. It's basically what you'd want to find in a basket next to your tub when you grab that bottle of red and turn the music up all the way to sob-cry, save for a nice bath bomb. Ari, please get on that (and throw in some scented candles for good measure).
While the phrase "thank u, next" seems just a tad toogeneral to claim some kind of creative ownership over (do you think Grande has ever checked out in line at a grocery store?), would I buy a body mist that said those words across it? Of course, I would. Would it also embolden me to keep making bad puns out of her song titles? Of course, it would! This perfume? Gee, thanks, just bought it.