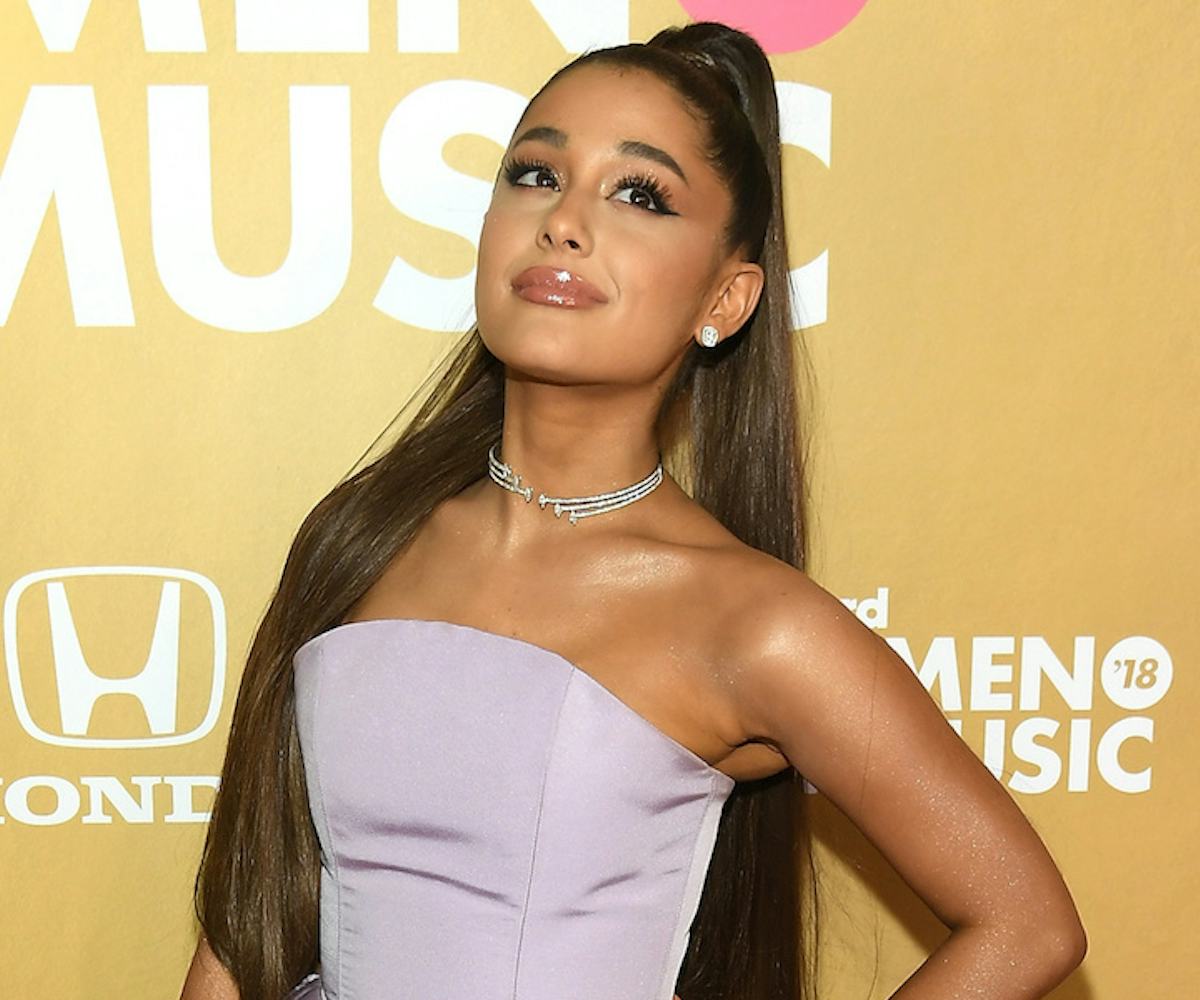 Photo by Mike Coppola
Ariana Grande Excuses Stans Sending Death Threats To Critics As "Passionate"
"They're just reacting with similar energy to what they've read"
Just a day after Ariana Grande slammed "blog" writers, the singer defended stans who threatened those who criticized her for the comments.
Following Grande's comments, writer Roslyn Talusan called the singer out for dismissing bloggers and writers:
Even though the two later had an exchange over Twitter direct messages—during which, according to Talusan, she apologized to the singer for her wording—Arianators continued to send racist language and rape and death threats to Talusan. When Talusan brought them to Grande's attention, the singer seemed to dismiss the violent reactions.
"They're just reacting with similar energy to what they've read honestly," Grande wrote in response to a screengrab of a harmful message Talusan had received. She continued, "Your tweets were hostile. They're upset and they're passionate. I apologize on their behalf because I don't love that type of behavior from anyone. They know that tho. I've said that to them a million times."
Talusan also shared a long string of screenshots that detail some of the other grotesque things that have been sent to her, including one Instagram DM that reads, "I hope someone murders you! I also hope your kids get murdered too bitch! You deserve it you fucking whorebag slut."
Yes, Talusan's initial response to Grande's words on writers is sharp but definitely not worthy of this reaction from the fans—especially after Talusan apologized. And Grande dismissing violent threats as "upset" and "passionate" behavior only fuels the toxicity more.