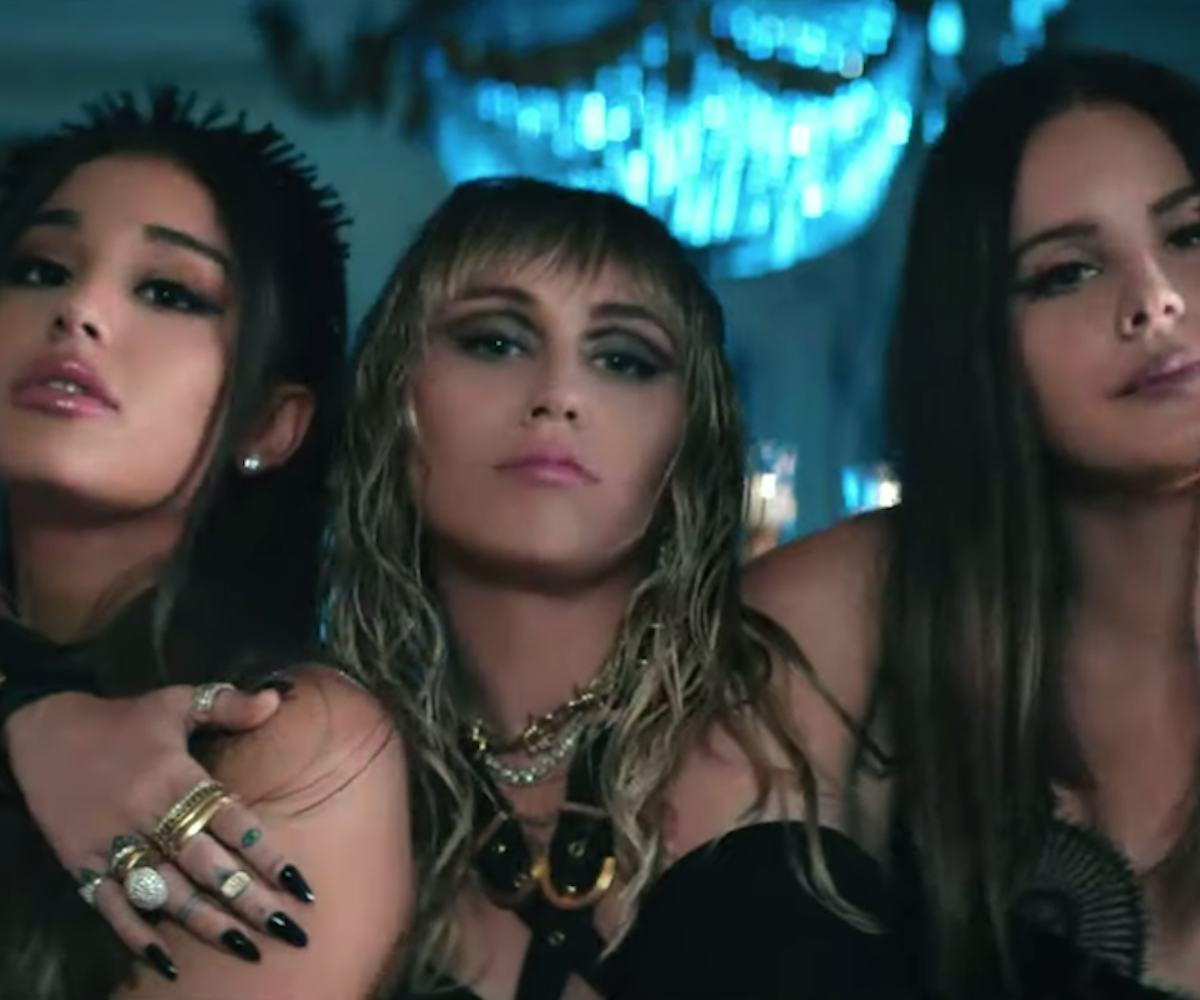 Screenshot via YouTube
Ariana, Miley, And Lana Just Ended Men And We Love To See It
Ariana Grande, Miley Cyrus, and Lana Del Rey kick serious ass in their new music video "Don't Call Me Angel," a collaboration for the new Charlie's Angelsmovie. If you weren't already hyped and ready to topple the patriarchy in one swift roundhouse kick, well, this video will have you there before you even reach the end.
Cyrus does quite a bit of the heavy lifting in the video, hopping into the boxing ring to beat up a suit-clad man, singing, "You know I, I don't like that, boy/ Uh, I make my money, and I write the checks/ So say my name with a little respect/ All my girls successful, and you're just our guest." Patriarchy, bye.
Grande is a beautiful distraction, dancing around a mansion in a bedazzled mini dress and giant wings—that is, until she heads up to the rooftop and signals techie Del Rey to send in the helicopters. And as for Lana, she enters for a sultry bridge, singing "I fell from heaven, now I'm living like a devil," changing into a silky robe.
Elizabeth Banks makes a surprise appearance at the end, apparently also a Bosley in this universe as well, reminding the three that this isn't their house to party in. They have work to do, and more men to put in their place.
Watch the music video for "Don't Call Me Angel" below. Charlie's Angels hits theaters on November 15.