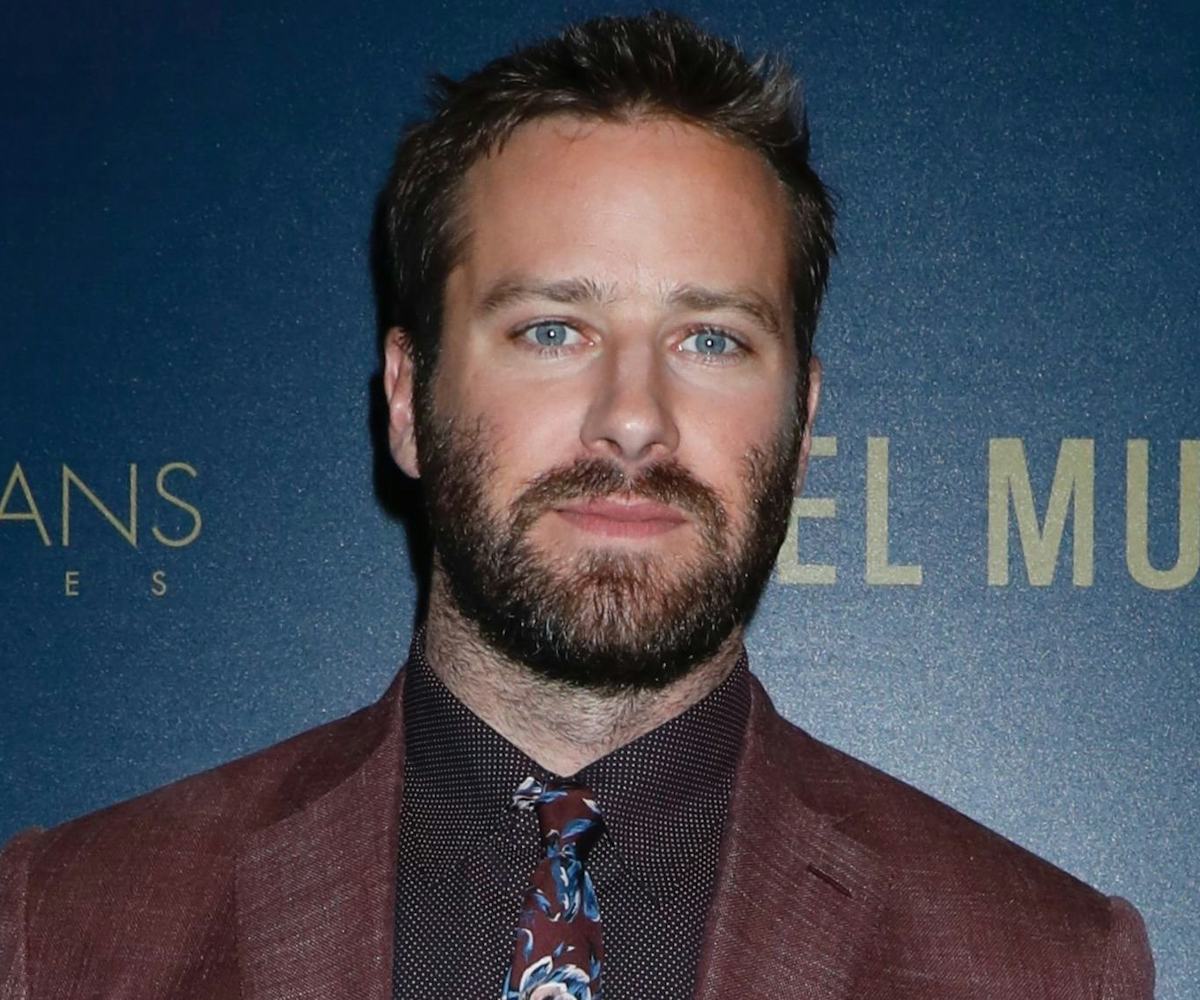 Photo via Gregory Pace/Shutterstock
So, Armie Hammer Released A Video Of His Son Sucking On His Toes
The internet responded, as it does
Over the weekend, I noticed that Armie Hammer's name was trending on Twitter, so I innocently checked to see what all the noise was about—then, my innocence was lost. Of all the things I'd expected to see based on his trending name, a video of Hammer's young child sucking on Hammer's toes, was not at all among them. Like, not at all.
Hammer initially posted the video to his Instagram stories, and captioned it with the hashtag #FootFetishOnFleek (which I dared not click), as well as the info that the sucking "happened for a solid 7 minutes." A woman—likely Hammer's wife, Elizabeth Chambers—can be heard in the background saying, "This is not normal." Obviously, pretty much all of the internet agrees.
Chambers responded to the backlash in a comment on Perez Hilton's Instagram post, saying, "It wasn't seven minutes... more like five seconds. Our son likes to play with people's feet and I put the video on our family stream because this phase is an ongoing joke."
Chambers continued. "Sharing the video on Instagram was def not the best move on A's part. But I can assure you that our children's safety and well-being is always our first priority."