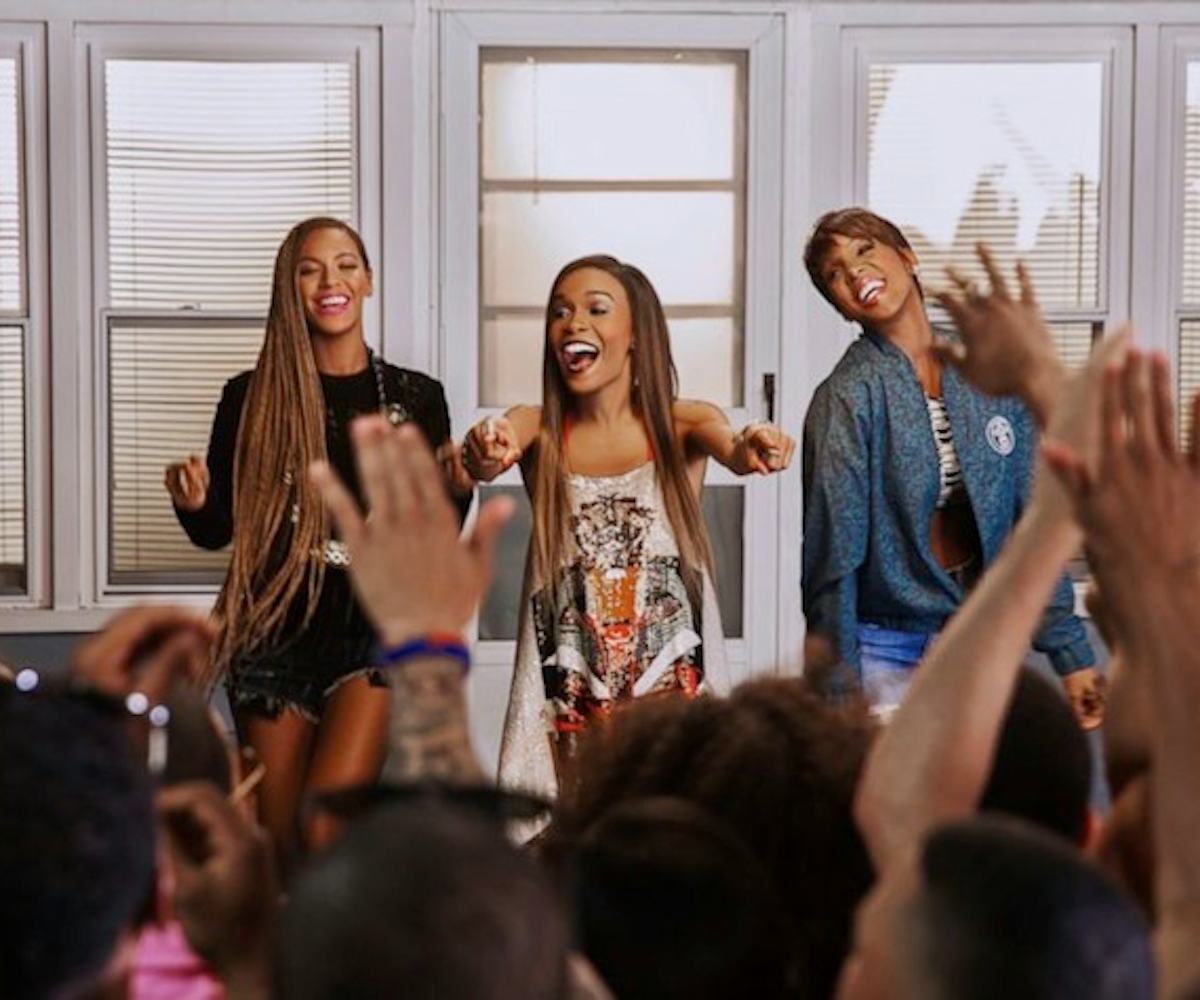 photo via ABC News
10 questions about the destiny's child reunion video
This morning, Good Morning America premiered the video for Michelle Williams' new track "Say Yes." There are tons of amazing, incredible, monumentous things happening on the vid. Possibly the most amazing? Beyoncé and Kelly Rowland joined their former bandmate for the ultimate reunion! (Rejoice!) So check it out here, and prepare yourself for tons of—let's just say— unexpected happenings. Then, see if you can help us answer the questions we have for Destiny's children: 
What other astonishing things can the person who came up with this song—and in doing so, decided to market gospel music to EDM fans—come up with?
How amazing is it that the singers of "Partition" and "Motivation" were recruited to sing about the Lord's son? 
Can anyone but Queen Bey pull off singing about Jesus in daring denim cutoffs?
Where can we get a mesh crop top like Kelly's?
On a scale of one to James Franco, how ironic is it that they filmed this video on the 12th anniversary of the "Bootylicious" release?
Is motioning your hands up and down the next "booty pop"?
Why is this song so damn—sorry, darn—catchy?
How are they still so cute? (That closing shot—eep!)
Is there a reunion album on the way?
Or at least another track? Can we request it be one of Bey's next album?