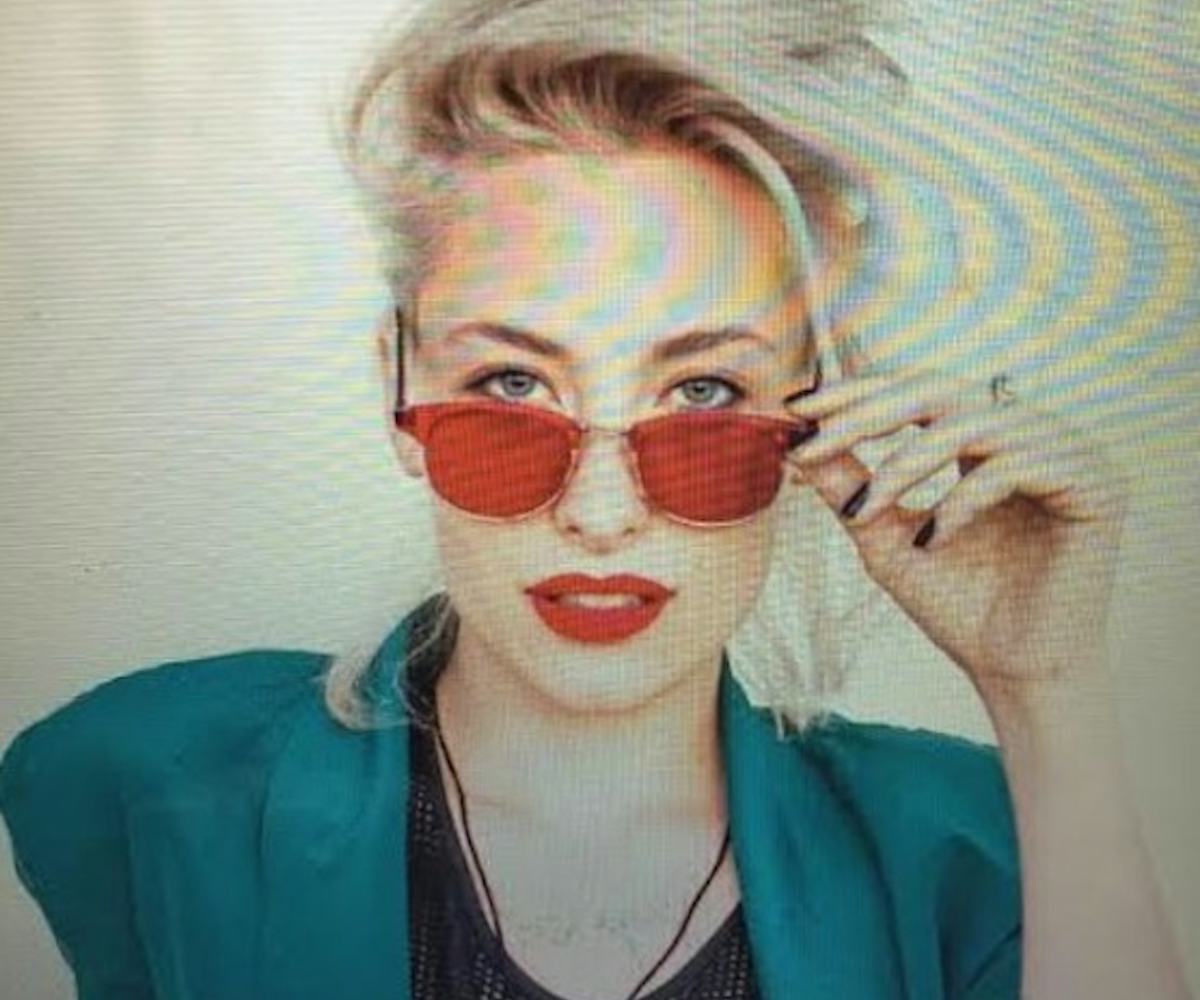 pictured: samantha urbani
10 unexpected candidates for song of the summer
Music always sounds better during the summer, providing the perfect soundtrack to those sunny afternoons spent sipping tall Margaritas on a boat. Give these 10 under-the-radar songs a listen when you're tired of bumping this season's major players, like Fetty Wap's unstoppable "Trap Queen," or Drake's festival-beater, "Know Yourself." There's a bit of everything on our list of unexpected candidates: A fair share of soaring pop, and a few drops of brain-busting hip-hop, all begging to be blared during your top-down convertible rides to the beach.
"Better In The Morning" by Little Boots
The first single off British singer Little Boots' new album Working Girl—out July 10—"Better In The Morning" shines with peppy '80s nostalgia, much like Tom Tom Club's "Genius Of Love." She sings about the classic walk of shame, backed by clean, bouncy production courtesy of Grammy-winning producer Ariel Rechtshaid, whose recent work includes Madonna's "Living for Love" and Taylor Swift's "Bad Blood (Remix) featuring Kendrick Lamar." The Nova Dando-directed music video offers a stylish treatment, inspired by Cher's fashion roulette computer program in Clueless. Perfection.
"Paper Heart" by Avan Lava
New York-based electro-pop outfit Avan Lava released an EP this year, Make It Real, which is chock-full of potential Top 40 radio hits. Hidden within the polished seven-track effort is "Paper Heart," a buoyant track that laces heartbreaking lyrics with more optimistic, animated production. "Cut my paper heart and now it's torn," coos frontman TC Milan with a floating falsetto that recalls Prince's highest, window-shattering tenor. Give the entire EP a few, thorough listens and pay close attention to the anthemic standout, "Wanna Live." 
"More Than A Miracle" by MNEK
The beautiful, robust voice that leaves 20-year-old MNEK's lips will make you melt. His debut EP, Small Talk, has been (rightfully) gaining traction overseas, but as of now remains criminally overlooked stateside. On "More Than A Miracle," the London-based artist smoothly croons over surging synthesizers before the track erupts with an explosive, irresistible chorus. The entire song is one part house, one part hip-hop, and one part R&B—an undeniable style that pervades all the singer's work, creating smash after smash. 
"1 2 3 4" by Samantha Urbani
Singer Samantha Urbani has worn several hats throughout her music career, lending vocals to a number of Blood Orange tracks and her previous band Friends' blog hit, "I'm His Girl." Now, Urbani's confidently running solo and released "1 2 3 4" as the first official taste. The track's similar to Paula Abdul's 1988 cut, "Cold Hearted," brimming with funky, fuzzy percussion and syrupy, throwback keyboards. With thoughtful lyrics discussing the pains of a past relationship, "1 2 3 4" is the kind of Saturday pre-game anthem to blast when you're dedicating double shots to every ex who's ever burned you.
"You Don't Know" by Junglepussy
One year following the release of her killer debut album, Satisfaction Guaranteed, Brooklyn rapper Junglepussy returned with guns blazing on the Shy Guy-produced single, "You Don't Know." It's an in-your-face track for the doubters, allowing JP's signature cocky bars to really shine. "Don't watch TV, watch JP; I'm better than porn," she fiercely asserts over grinding, relentless production. "You chewin' Chinese food; weak-ass greasy wonton soup"—JP's ready to clock your diet. 
"Serve It Up" by Cakes Da Killa 
Cakes Da Killa is a scrappy, sassy emcee, delivering sickening rhymes on "Serve It Up" that sound menacing atop Moonbase Commander's thrashing production. The 22-year-old lyricist, fostered in New York's underground queer scene, is at his absolute best on this track, spitting wildly over a heart-pounding instrumental that marries swirling synths and heated 808 beats. "Just 'cause you like that picture, don't mean I'ma write back," he affirms, unleashing a laundry list of hilarious, bitchy quips. 
"What's Your Sign (feat. Holychild)" by Keljet
Rising Los Angeles-based outfit Holychild—Liz Nistico and Louie Diller—lend vocals to disco duo Keljet's latest track, "What's Your Sign," and the result is pastel pink, sugary pop perfect for a sun-soaked day at the beach. Crashing hi-hats dance with blissful synths on the song, creating a sound that recalls the early aughts, when group choreography was tightly in synch and midriff-baring outfits were shamelessly color-coordinated (think: A*Teens dipped in sweet chocolate).
"Bombastic" by Bonnie McKee 
She delivered the song of the summer in 2013 with "American Girl," and now Bonnie McKee is back with another glistening single, "Bombastic," just in time to provide this year's poolside soundtrack. "I came to win, win, win, better show me what you got," threatens the newly independent L.A. artist, channeling '80s workout-tape energy—thong leotards and leg warmers included. The verses are sweet, the lyrics are tongue-in-cheek, and the chorus is a blistering fireball. What else would you expect from the woman who penned Katy Perry's biggest hits? 
"Wanna Be Cool (feat. Chance the Rapper, Big Sean, Jeremih & KYLE)" by Donnie Trumpet & the Social Experiment 
Everything on Donnie Trumpet & the Social Experiment's highly anticipated LP Surf oozes easy, summertime simplicity, but "Wanna Be Cool" is a special standout. The track's message is a straightforward reminder to be yourself, and since hip-hop as a whole seems to be so obsessed with ego, this cut sounds all the more refreshing. It ultimately provides a much-needed followup to Chance's Acid Rap highlight, "Chain Smoker," channeling funky Prince pastiche. 
"Fanta" by easyFun
All eyes have been on United Kingdom label PC Music this year, drawn to the collective's perfectly polished sound; they're the Jeff Koons of pop, approaching the genre by oddly embracing its every tacky, consumerist connotation. London-based composer and PC Music artist Finn Keane, who creates under the moniker easyFun, fits comfortably within their jaunty umbrella. His three-track EP, Deep Trouble, explodes with maximalist blips and boops: It's all controlled chaos that sounds especially electric on the track, "Fanta."