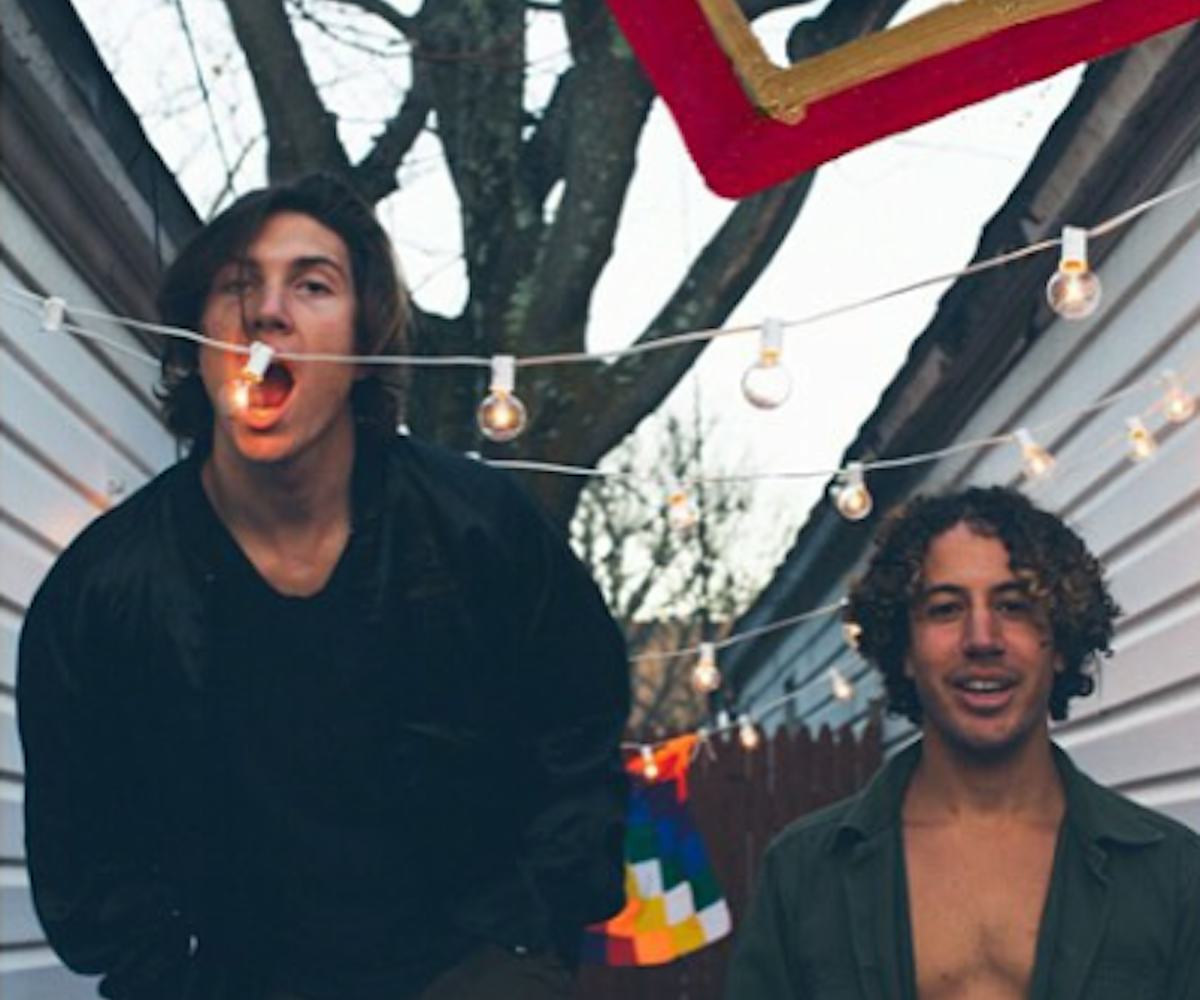 10 SXSW Acts Poised To Become The Next Big Thing
From R&B casanovas to Japanese synth gods
Another year, another crop of SXSW buzz bands to trawl through, in hope, of finding the next big thing. Literally thousands of artists are descending on Austin this week, and keeping track of who's hot and who's hot garbage is a difficult task. Fortunately, we've got a short list of the top ten artists to watch out for, from R&B casanovas to Japanese synth gods. Click through the gallery for our picks, and, remember, you heard it here first.
Few people could take the experience of never knowing their father and turn it into a dance floor banger. Jean Deaux is one of them. Fresh off "Father Time", the inaugural release on Downtown Singles Club, the Chicago R&B queen is taking SXSW by storm, playing the festival's first all-female showcase. She's also manning our Snapchat for the weekend, so add us to check out her adventures.
Skepta's BBK crew may be America's current grime obsession, but across the pond, there's a new group of young upstarts challenging their crown. Section Boyz bridge the gap between current U.K. and U.S. rap trends, marrying idiosyncratic London flows with Metro Boomin-style beats. That's not to say they don't go old school: The stabbing strings sample on album-cut "Bobby" is straight from the Dizzee Rascal playbook, while Inch's verse on "Trapping Ain't Dead (Remix)" is more than reminiscent of grime godfather Riko Dan. For a glimpse at the future of U.K. rap, look no further than the Section Boyz.
And you thought there was only room for one Toronto rap lothario. Ramy Abdel-Rahman, better known as Ramriddlz, caught the 6 God's ear with his debut single "Sweeterman", and one OVO cosign later, the track was buzzing worldwide. The 21-year-old singer-rapper mixes dance hall beats, patois, and Arabic slang into his silky sex jams, reflecting the diverse influences of his home city. He's also a shrewd self-promoter, capitalizing on his SXSW hype by dropping a new EP (the excellently titled Venis) this week.
Indie pop artists with beautiful voices and a monochrome Instagram aesthetic are a dime a dozen, but few have the tunes to back it up. Enter Jones, the singer-songwriter your fave musician probably loves. After emerging a year and a half ago with the infectious "Deep", Jones garnered admiration from scene luminaries like Wet, Jam City, and Honne, leading to a slew of high-profile remixes and collaborations. With The xx's and Jai Paul's producers working with her on new material, a future hit is all but assured.
It's not an exact science, but the more showcases an artist plays at SXSW, the buzzier they're likely to be. Miya Folick is playing seven. This L.A. folkie serves as a refreshing tonic to alt radio's overproduced bombast, underscoring jagged confessionals with unadorned guitar lines. Her Strange Darling EP combines the heart-on-sleeve nature of Fiona Apple with the grungy beauty of Sharon Van Etten, a heady concoction that's unsparing and affecting in turn. Currently, Pitbull has 22,000 times more followers than her. Let's change that.
On paper, Sofi Tukker sound like a knotty proposition (Brazilian Portuguese lyrics meet West African rhythms and Kundalini yoga chants), but these Brown grads are anything but academic. The New York duo's cosmopolitan house jams flip the much-maligned "world music" genre on its head, combining disparate influences into preeminently danceable fun. With a cosign from The Knocks and a slew of English tracks on their way, expect a crossover hit sooner than later.
Every year, it seems like more and more Japanese acts make their way to Austin, and 2016 is no exception. Alongside human beatbox REATMO and breakcore maven DJ WILDPARTY, one of this year's most exciting imports is Osaka electronic composer Seiho. Wonky synths and jittery percussion on older cuts, like "Double Bed," bring to mind Ryan Hemsworth, while Seiho's more recent work skews experimental, free field recordings and minimalist ambience. His style game is also impeccable; check out his Insta for some serious crop top inspiration.
When an artist drops out of NYU to sign to one of America's most prestigious indies, you know he's worth watching. After being picked up by Glassnote in 2014, Tor Miller won heads and hearts with his emotive brand of '70s-inflected pop/rock, while last year's single "Carter & Cash" looked set to catapult him into the mainstream. That hasn't happened yet, but after months on the road, including a headline tour and a support slot for buzzy Scandi popper Aurora, we're hoping he'll have something new to show us soon.
Best known as the voice behind SOPHIE's "Lemonade", Throwing Shade is musical powerhouse in her own right. The London-based producer, broadcaster, and recent Ninja Tune signee studied ethnomusicology, and draws from a variety of musical traditions to shape her menacing yet affective take on instrumental grime and R&B. Her latest EP House of Silk combines motorik beats with Leon Vynehall-like house, while the glitchy weirdness of standout single "hashtag IRL" incisively dissects Internet age alienation.
The mystery behind Queens, New York, duo Lewis Del Mar has long evaporated, but the hype certainly hasn't. It's been nine months since their breakout single "Loud(y)" dropped on SoundCloud, and the opening "can you please sit the fuck down" is still electrifying. Audiences agree, with a string of shows selling out across Europe and North America, and anticipation for their upcoming debut album at an all-time high. With more U.S. dates set in April and a festival tour over the summer, you'll probably be seeing a lot more of them.