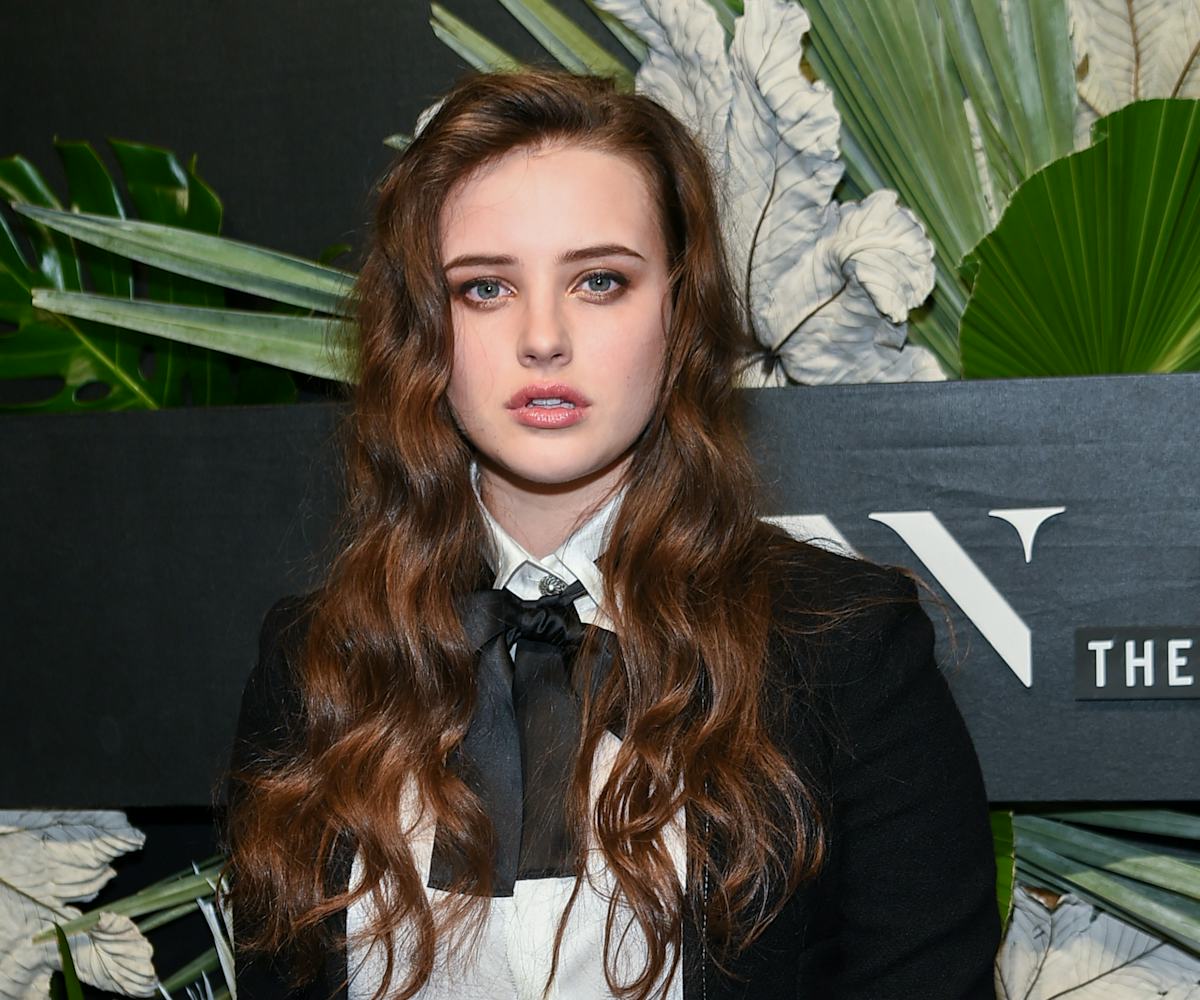 Photo by Mike Coppola/Getty Images
'13 Reasons Why' Star Katherine Langford Responds To The Show's Critics
"I feel really proud of the way we covered it"
Netflix's controversial new show 13 Reasons Why has received a lot of backlash for glamorizing suicide and misrepresenting mental illness and depression. Now, the star of the series, Katherine Langford, has responded to critics. On The Tonight Show Starring Jimmy Fallon, Langford, who plays Hannah Baker, defended the show's portrayal of suicide, but said she's "not going to tell anyone to feel anything differently."
"Everyone's feelings are valid," Langford said. "Personally, being directly involved in the show and seeing the thought and consideration that went into it, also being a young adult, playing a young adult and covering issues that are relevant, I feel really proud of the way we covered it and the way we showed things."
In the show, Hannah's graphic suicide is depicted in full, a move the show's writer Nic Sheff—who has struggled with addiction and attempted suicide himself—said was meant "to dispel the myth of the quiet drifting off, and to make viewers face the reality of what happens" when you commit suicide. "I agreed that we should depict the suicide with as much detail and accuracy as possible," he said. "I even argued for it—relating the story of my own suicide attempt to the other writers."
Langford told Fallon she thought shows like 13 Reasons Why "instigate discussion, which is the important part," adding that the impact of the series' message will vary depending on the person. "We cover so many important issues in the show that are going to affect people differently depending on their own personal context."
She went on to say that Netflix has done its part by including a "Beyond the Reasons" segment after the final episode of Season 1, which involved the cast and producers speaking with mental health professionals about bullying, depression, and sexual assault. Netflix also issued trigger warnings before particularly graphic episodes. Langford's also taken it upon herself to provide resources for her followers on social media, she said, by including links to 13reasonswhy.info and itsonus.org in her Instagram bio. 
While the shows creators, executive producer Selena Gomez, and now, Langford, have all come out in defense of the show's depiction of suicide, it might help to consider what Jennifer Wright wrote for NYLON.com: "The only thing that will make high school bullies feel bad is your growing up and doing cooler stuff than them, at which point they will awkwardly like all your photos on Facebook." 
If you or someone you know is experiencing bullying, visit stopbullying.gov, or dealing with depression and suicidal thoughts, reach out to suicidepreventionlifeline.org.