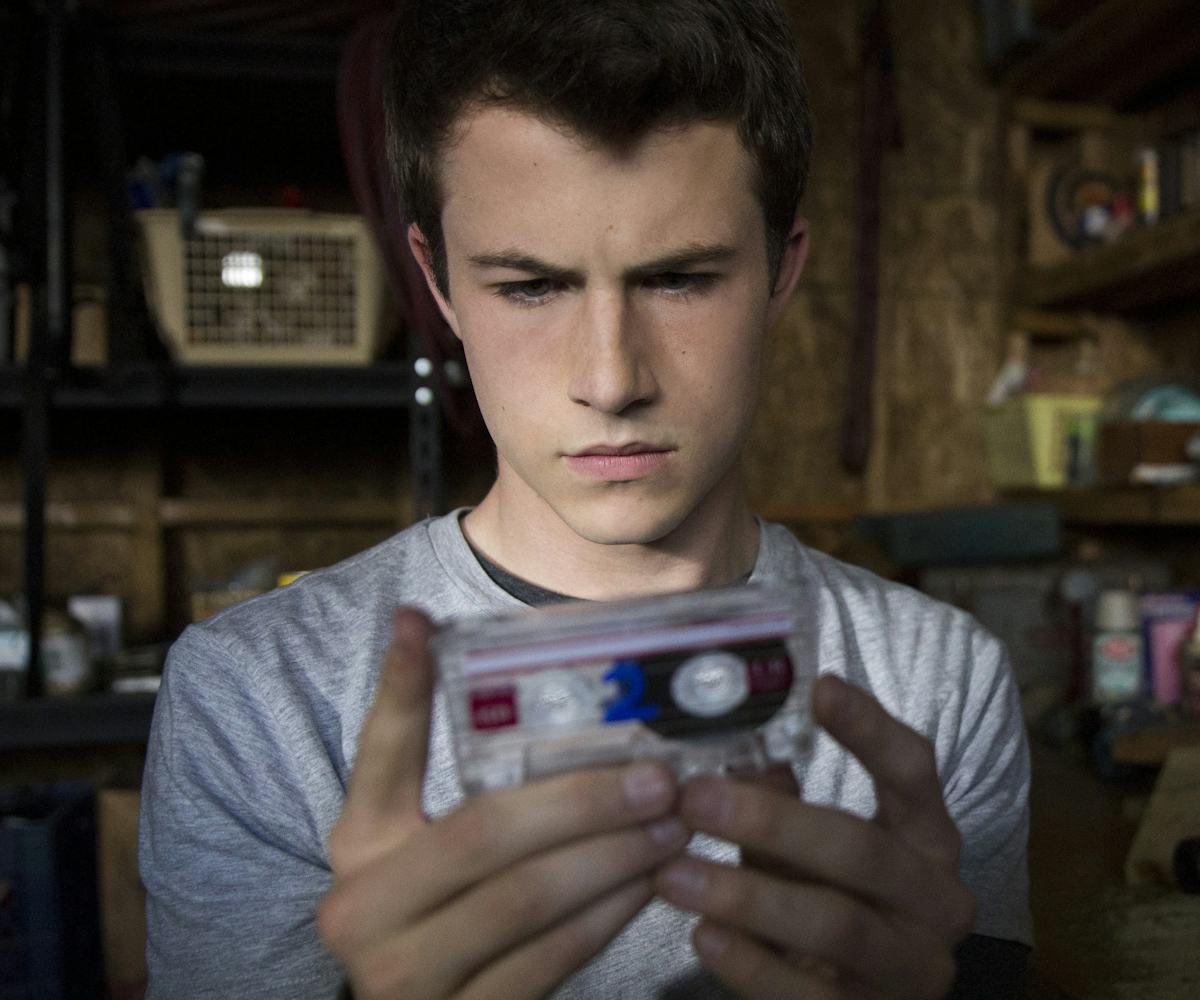 Photo by Beth Dubber/Netflix
'13 Reasons Why' Season Two Will Uncover "A Sickening Secret"
The new trailer is full of blackmail and conspiracy theories
Yesterday, Netflix announced the return of 13 Reasons Why with an ominous new tagline: "
."
Alongside a teaser for the May 18 premiere date, the streamer also released a mysterious new trailer that sees the show picking up where Season 1 left off. In the wake of the tapes' revelations, the students, faculty, and parents of Liberty High are focused on healing and recovery. However, things apparently get complicated with the discovery of some Polaroids. Scribbled with things like "You Talk You Pay" and showing photos of brutal injuries, it looks like the characters are going to be engaged in more heavy stuff this season—namely, blackmail and a conspiracy to cover up "a sickening secret," per Netflix's press release.
The controversial series—centered on the story of a high-schooler named Hannah Baker who leaves 13 cassette tapes for her classmates explaining the events that led to her suicide—launched a huge conversation about important teen topics like mental health, bullying, and sexual assault. However, many experts also criticized the show for glamorizing teen suicide. Concern surrounding the series eventually led Netflix to add trigger warnings and links to suicide-prevention resources. For Season 2, Netflix also pledged to add an informational website with crisis resources and an aftershow. There is also a new warning video featuring the stars of the show that will play at the beginning of each episode, per Variety.
13 Reasons Why Season 2 is slated to premiere on May 18 via Netflix.