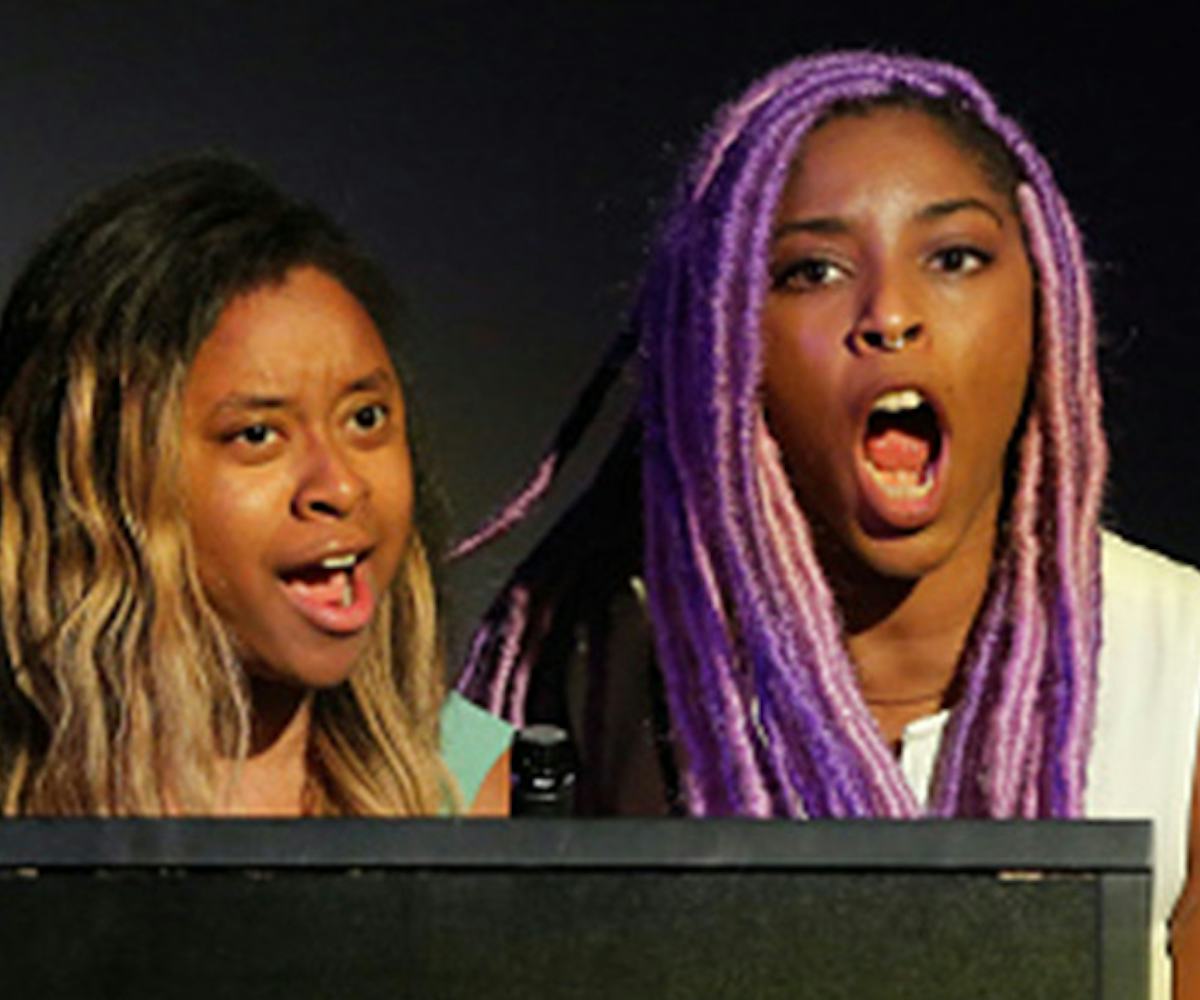 Photo by JP Yim/Getty Images for Lady Parts Justice
Jessica Williams And Phoebe Robinson's 2 Dope Queens Is Coming To HBO
"Add a couple more Khaleesis to the network"
Jessica Williams and Phoebe Robinson's hit podcast, 2 Dope Queens, is coming to HBO next year in the form of four hour-long specials, the network announced today.
"Jessica Williams and Phoebe Robinson prove you can be hilarious and socially conscious at the same time," HBO's president of programming, Casey Bloys, said. "We're looking forward to bringing these very funny, talented women and their unique points of view to the HBO audience."
And the queens themselves are obviously very excited. "2 Dope Queens and HBO going half on a TV baby? A dream come true!" Robinson said in a statement. "The work wife and I are beyond thrilled that the formula we've perfected over the past four seasons of doing the podcast (Ignorance x Cocoa Butter + Comedic Honesty) is being brought to this network."
"We are so stoked to be partnering with HBO for these specials," Williams, who recently starred inThe Incredible Jessica James, added. "Excited to add a couple more Khaleesis to the network!"
Then Williams shared the news on Instagram in an all-caps, joy-filled rant. "THIS AINT TV," she wrote, adding:
ITS OUR DADDYFUCKIN IGNORANT ASSES GETTING 4, HOUR LONG 2 DOPE QUEENS HBO SPECIALS EARLY NEXT YEAR.  @dopequeenpheebs  and I ARE SO EXCITED TO PARADE AROUND IN FRONT OF YALL AFTER AN EPISODE OF BALLERS OR SOMETHING TALKING SHIT AND BEING MISCHIEVOUS AND JUST BEING PRETTY "IG" IN GENERAL. OUT OF RESPECT FOR THE STARKS I AM GOING TO DO MY BEST TO RUN UP THE HBO BUDGET BY HAVING TOO MANY URBAN OUTFITTERS LEVEL COSTUME CHANGES AND BY DEMANDING TOO MANY DIFFERENT VARIETIES OF HAIR GREASE IN MY DRESSING ROOM. THANK YOU TO OUR LISTENERS AND HBO. WE ARE SO EXCITED.
Williams and Robinson started their weekly podcast, a mix of stand-up and storytelling, in 2016. Similar to the podcast, the HBO specials will feature the comedians' friends and favorite performers talking about "sex, romance, race, hair journeys, living in New York, and Billy Joel."