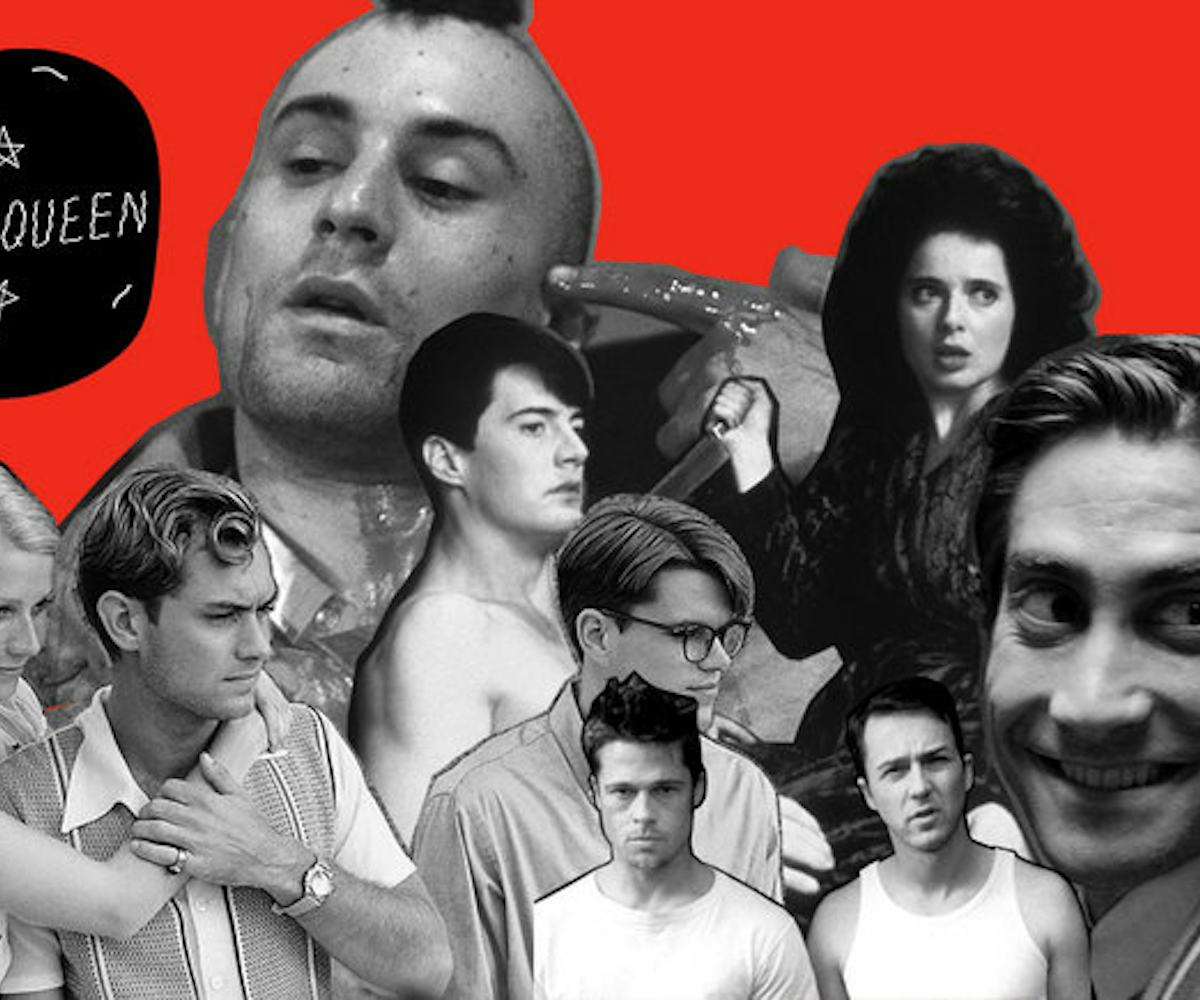 Here Are 20 Not-So-Scary Films To Binge-Watch This Halloween
So you can sleep at night during the spookiest month of the year
I have a lot of feelings about the month of October that could be seen as... negative. I was born during the summer (where my Cancers at?), which means I have an affinity for all things heat-related and, as such, hide once the temperature hits below 75 degrees. I really don't like pumpkin spice anything, especially since Martha Stewart deemed it basic AF. And as for Halloween? I honestly never truly loved it as much as my friends and colleagues did. My family never celebrated it, and by the time I started college, I simply lost the urge to.
And, no disrespect to a holiday that involves great things like candy and costumes, but the worst part of Halloween is all the horror films that come with it. I mean, life is scary enough, so why make it worse with, like, murderous clowns?
It's safe to say that I'll be spending the rest of this month complaining about the cold weather and avoiding the pressure of my friends to see all the new horror films out there, so in honor of spending this month indoors and away from clowns in sewers, we've rounded up a list of the 20 best not-so-scary films to watch. Because even us scaredy cats need some love, too.
See our picks, below.
The Prestige (2006)
Two magicians take their rivalry to killer levels in this Christopher Nolan-directed thriller. Sure, the awe-inspiring tricks will leave you dazzled, but the surprise twist at the end will have you questioning what's real and what's fantasy. 
We Need To Talk About Kevin (2011) 
This tragic film follows one mother's journey coming to terms with her sociopathic son's (Ezra Miller) murderous actions. Director Lynne Ramsay unflinchingly analyzes the true meaning of unconditional love and the bond between parent and child in this heart-wrenching thriller. 
Nightcrawler (2014)
What better film to stream this October than one that actually came out on Halloween? Nightcrawler sees Jake Gyllenhaal as Louis Bloom, a budding sociopath whose obsession with filming and selling crime scene clips to local news networks grows criminal. Who said working in media was easy?
Taxi Driver (1976)
Robert De Niro plays a cab-driving insomniac who loses his mind in this mid-'70s classic. Sleep may be for the weak but this film proves that ultimately, you need it. 
The Double (2014)
In this mind-bending feature, director Richard Ayoade offers the story of a man who is upstaged by a mysterious doppelgänger in his work and love life. But how far will Jesse Eisenberg's character go to take back his life?
Fight Club (1999)
We'd tell you all about this psychological masterpiece of a film, but that would be breaking the first rule of Fight Club. 
Blue Velvet (1986)
Laura Dern, Kyle MacLachlan, and Isabella Rossellini star in this David Lynch-directed psychological thriller, which offers a sick twist on voyeurism and '50s suburbia. When Jeffrey Beaumont (MacLachlan) discovers a severed ear in his backyard, he embarks on a twisted adventure that peels back the layers of his seemingly perfect town, revealing all its true secrets and horrors. 
Memento (2000)
Surprise! Another Nolan thriller has made its way to our list. Memento follows a man named Leonard (Guy Pearce), who suffers from short-term memory loss (i.e. he completely forgets what happens to him every five minutes) and is incapable of forming new memories. To cope with the loss, he uses Polaroids and tattoos as an intricate system for reminding him of important events, including searching for the man who attacked him and his wife. The wildest part? The film mimics the mental state of the main character by presenting the story in two narratives (one chronological and one in reverse order), which join at the end. We see what you did there, Nolan. 
Eyes Wide Shut (1999)
Dr. Bill Hartford (Tom Cruise) becomes obsessed with having a sexual affair after his wife Alice (Nicole Kidman) admits to having sexual dreams about other men. So obsessed, in fact, that he infiltrates an underground sex cult meeting that tests his marriage and sanity. 
Trainspotting (1996)
Mark Renton (Ewan McGregor) is a heroin addict in Edinburgh, Scotland, trying to clean up his act, which proves extremely difficult due to the twin difficulties of withdrawal and peer pressure. Director Danny Boyle paints a vivid and unforgiving picture of the horrors associated with drug addiction. You won't be able to turn away from the screen. 
Minority Report (2002)
In 2054, a psychic technology has been invented that is being used by the government to solve crimes by arresting the criminals before they commit them. Things get crazy when Chief John Anderton (Tom Cruise), director of the Pre-Crime unit, sets off on the hunt for a pre-murderer—who just happens to be himself.
Se7en (1995)
This psychological thriller centers around a set of murders committed by a serial killer (played by Kevin Spacey), who targets people who represent one of the seven deadly sins. The stellar cast is rounded out by Brad Pitt, Morgan Freeman, and Gwyneth Paltrow in an unforgettable role.
The Truman Show (1998)
This Peter Weir-directed film follows the life of a man who is used as a social experiment and lives his entire life in a city created for him and with all of the other inhabitants as actors. Talk about feeling like everyone is watching you. 
Rear Window (1954)
Speaking of being watched, this Hitchcock classic follows a photographer on bed rest who watches his neighbors through his window. When he suspects that one of his neighbors is a murderer, he attempts to solve the crime without leaving his house or being killed himself. The suspense will keep you glued to your seat. 
Eternal Sunshine of the Spotless Mind (2004)
Have you ever wished you could erase that one problematic relationship from your memory for good? In Michel Gondry's world, you can. But sometimes, forgiving may be easier than forgetting. While it's in no way horror-inducing, it's still undeniably creepy (and just flat-out sad) to think about what we'd lose if we could intentionally erase parts of our own pasts.
The Talented Mr. Ripley (1999)
Tom Ripley (Matt Damon) yearns to live the life that Dickie Greenleaf (Jude Law) leads. But Greenleaf and his girlfriend Marge (Gwyneth Paltrow) underestimate just how far Mr. Ripley will go to inhabit the shoes of the object of his obsession.
Zodiac (2007)
Inspired by the IRL events following the Zodiac Killer's reign of terror in San Francisco from 1960 to 1970, this David Fincher masterpiece follows the lives of political cartoonist Robert Graysmith (Jake Gyllenhaal), crime reporter Paul Avery (Mark Ruffalo), and staff members of the San Francisco Chronicle as they attempt to put the pieces of the crimes together. The scariest part? The Zodiac Killer was never caught. 
Get Out (2017)
Okay, so Get Out is straight-up horrific because of how well it aligns with a black person's experience of being in America. But in terms of blood and gore? Even the most squeamish amongst us can handle it, the really hard part to stomach is the harsh reality of racism that the film depicts. 
Never Let Me Go (2010)
Inspired by the critically acclaimed book of the same name, Never Let Me Go follows the lives of human clones who are bred specifically to donate their organs in case a "real" person needs a transplant. But once the true purpose of their lives sinks in for Kathy (Carey Mulligan), Tommy (Andrew Garfield) and Ruth (Keira Knightley), things get... complicated. It's a love story with a horrifying sci-fi twist that's bound to break your heart.
Vertigo (1958)
A list of suspense movies isn't complete with at least two Hitchcock entries. In Vertigo, a detective is forced to resign because he unintentionally causes the death of a colleague and the girl he was hired to track. When he sees another woman who looks exactly like the girl who died, he begins to project the personality of the deceased onto her. Madness ensues.