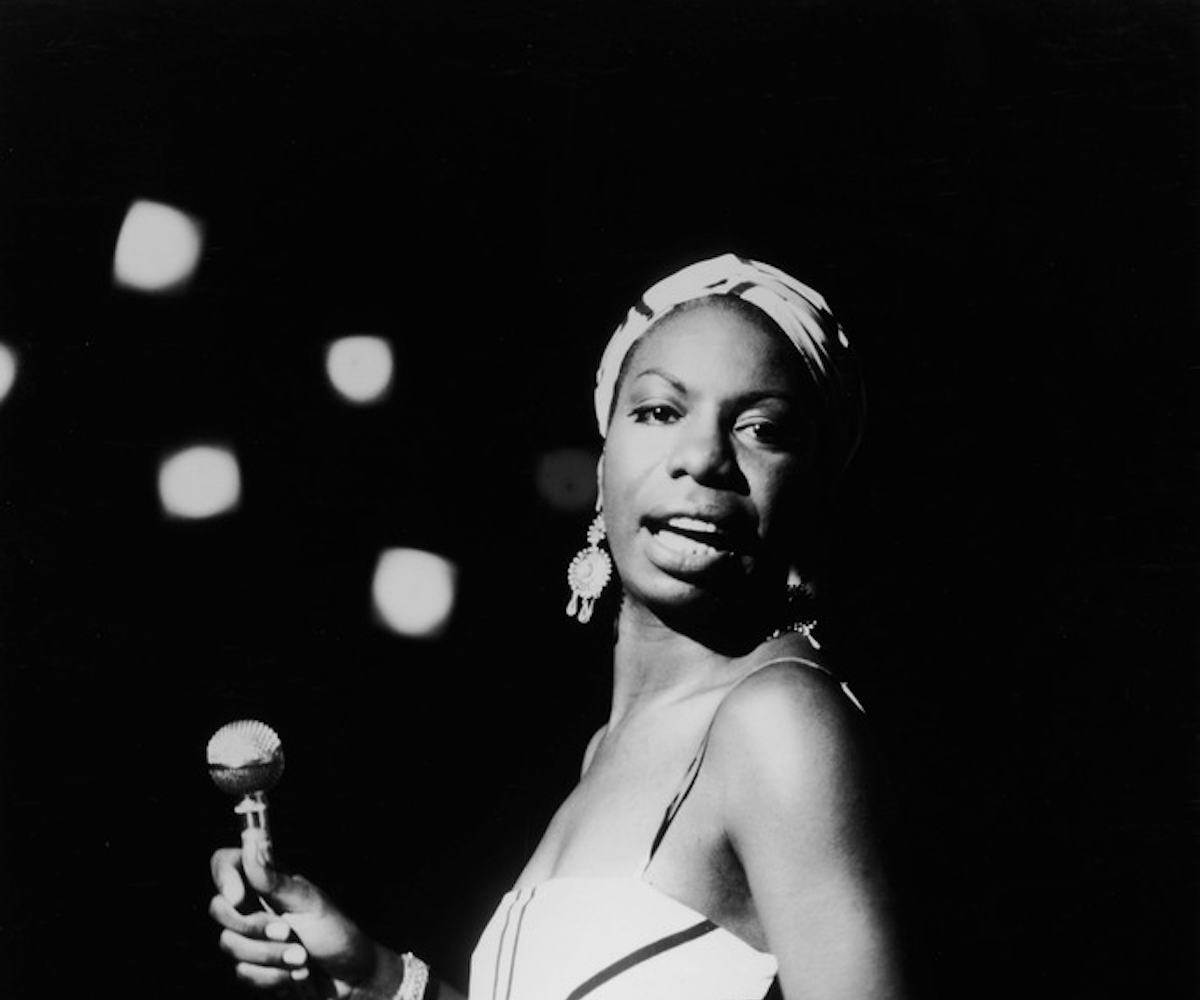 Photo by Getty Images.
Only Five Women Were Nominated For The 2018 Rock & Roll Hall Of Fame
Nina Simone and Annie Lennox are among them.
The nominees for the 2018 class of Rock & Roll Hall of Famers were announced this morning and, unsurprisingly, only five out of the 19 are women.
This isn't all that shocking for those paying attention. Aretha Franklin became the first female artist inducted into the Hall only 30 years ago. According to Quartz, 44 of the Rock and Roll Hall of Fame inductees are women—which is less than 15 percent. There are plenty of artists who have deserved the honor for some time now but only a few have managed to make their way onto this year's list.
Kate Bush, Nina Simone, and Sister Rosetta Tharpe have all received nominations for the first time. While Rufus Featuring Chaka Khan (nominated twice) and the Eurythmics (nominated for the first time), led by Annie Lennox, are also in the running. They're going up against big names like Depeche Mode, Bon Jovi, LL Cool J, Radiohead, The Zombies, and Rage Against the Machine.
Fans are able to cast votes for their favorites as early as today, which you can do here. All five women deserve to be inducted, and of them, Nina Simone, Kate Bush, and Annie Lennox all seem like sure things. But as we all know, when the public and voting are involved, sure things don't really exist anymore. 
The inductees will be announced in December.