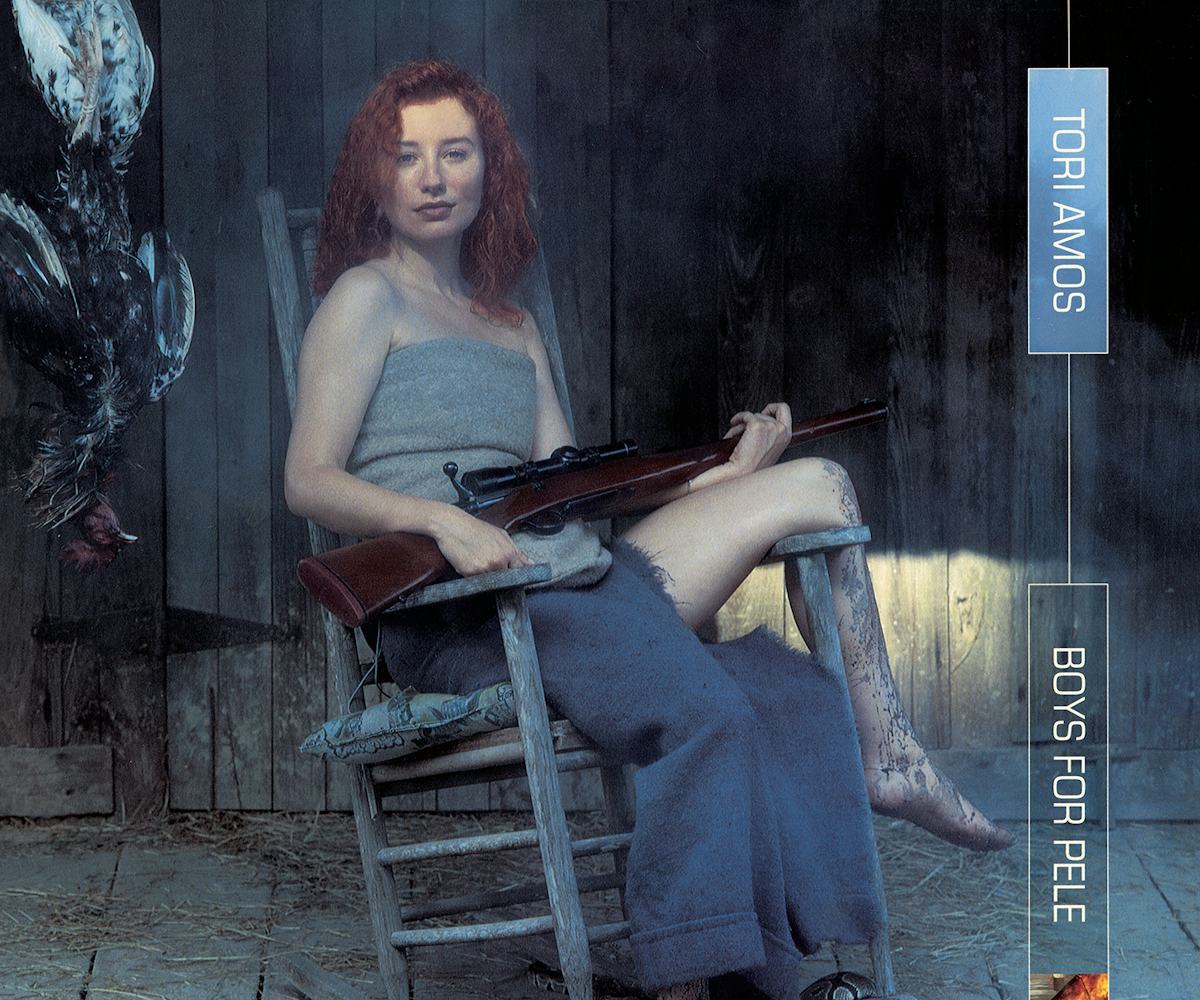 Celebrate The '90s With The 20th Anniversary Reissue Of One Of The Decade's Best Albums
The '90s were indisputably a good time to be alive because of many things: brown lipstick, crop tops, Winona Ryder movies. But also, the '90s were a good time to be alive because of the music. And while there are countless albums that helped inform who we would grow up to become, perhaps none was as influential as Tori Amos' Boys for Pele.
On the whole, the '90s were an excellent decade for powerful women musicians, and there's no end to the amount of inspiration we still find in the music of artists of that era, like Fiona Apple, Lauryn Hill, Liz Phair, and so, so many more. Tori Amos, though, stands in a class of her own, if for no other reason than that she seemed like a living, artistic embodiment of the seemingly unreconcilable contradictions we found in ourselves at that time. By this we mean that we were drawn to things that seemed to make no sense together: ethereality and steel-like strength, an airy tendency to live in the clouds and a hungry desire to get down to the earth and be dirty. In short: We felt weird. And Tori was nothing if not the goddess of weirdness.
Boys for Pele became, then, a totem for all of young people who felt weird about being weird, who wondered if there was ever going to be a way for them to channel their passionate energy, if there would ever be any release. On this album, which Amos recorded in Ireland and which, she explained in the original liner notes, "is the record where I fought for my life," we could hear a little something of the divine, in all its dark and rapturous glory. Listening to Pele was an exercise in painful beauty, in beautiful pain, and we felt grateful to have it if not guide us through our own tumultuous times, at least serve as a companion.
And now, 20 years after Pele's initial release, it's being reissued on November 18th as either a two-CD or two-LP edition, featuring bonus and unreleased tracks. We've included the full-track list for the new edition below, and advise you to be prepared to relive the best of the '90s come November. It's most definitely what we'll be doing.
Boys For Pele: Deluxe Edition Track Listing
Disc One: Original Album
1.     "Beauty Queen/Horses"
2.     "Blood Roses"
3.     "Father Lucifer"
4.     "Professional Widow"
5.     "Mr. Zebra"
6.     "Marianne"
7.     "Caught a Lite Sneeze"
8.     "Muhammad My Friend"
9.     "Hey Jupiter"
10.  "Way Down"
11.  "Little Amsterdam"
12.  "Talula"
13.  "Not the Red Baron"
14.  "Agent Orange"
15.  "Doughnut Song"
16.  "In the Springtime of His Voodoo"
17.  "Putting the Damage On"
18.  "Twinkle"
Disc Two: Bonus Tracks
1.     "Hey Jupiter" – The Dakota Version
2.     "To The Fair Motormaids Of Japan" *
3.     "That's What I Like Mick (The Sandwich Song)"
4.     "Fire-Eater's Wife/Beauty Queen" – Demo Version
5.     "Professional Widow" – Armand's Star Trunk Funkin' Mix (Radio Edit)
6.     "Sugar" – Live
7.     "Alamo"
8.     "Talula" – M&M Mix *
9.     "Professional Widow" – Merry Widow Version (Live)
10.  "Frog On My Toe"
11.  "Hungarian Wedding Song"
12.  "Walk To Dublin (Sucker Reprise)"
13.  "Toodles Mr. Jim"
14.  "Sister Named Desire"
15.  "Amazing Grace/Til The Chicken"
16.  "This Old Man"
17.  "Sucker" *
18.  "Honey" – Live
19.  "Graveyard"
20.  "London Girls"
21.  "In The Springtime Of His Voodoo (Rookery Ending)" *
* previously unreleased